Svenska - Swedish
By train in Japan
1. Nagoya
2. Fuji & Tokyo
3. Tateyama Kurobe Alpine Route
4. Toyama - Takayama - Tsuyama
5. Tsuyama - Hiroshima
6. Around Kitakyushu
7. Fukuoka
8. SL Hitoyoshi & Hisatsu line
9. Nagasaki
10. Okayama and NE Shikoku
11. Hyogo
12. Osaka
13. Cat Line
14. Nankai
15. The end
---
8. SL Hitoyoshi & Hisatsu line
One day we did a very nice trip with three different tourist trains along the Hisatsu line.
We started from Hakata by Shinkansen to Kumamoto. From Kumamoto to Hitoyoshi, we enjoyed the steam train "SL Hitoyoshi".
From Hitoyoshi to Kagoshima, we travelled by two different diesel trains. Returned to Hakata by Shinkansen.
---
Our train - both IRL and on the vending machines!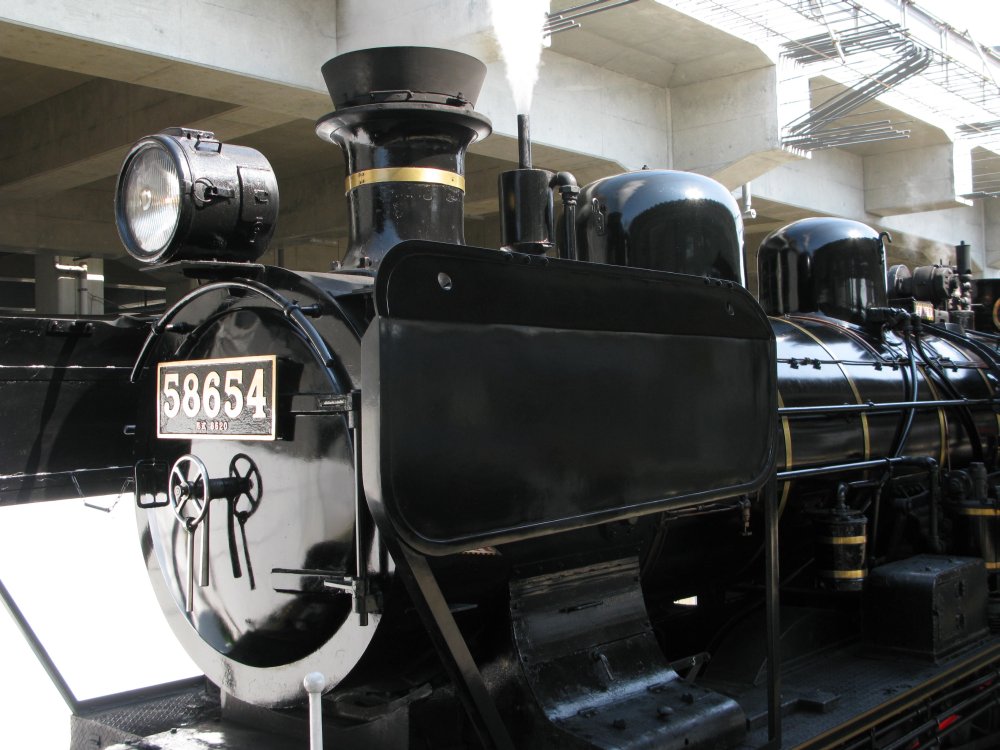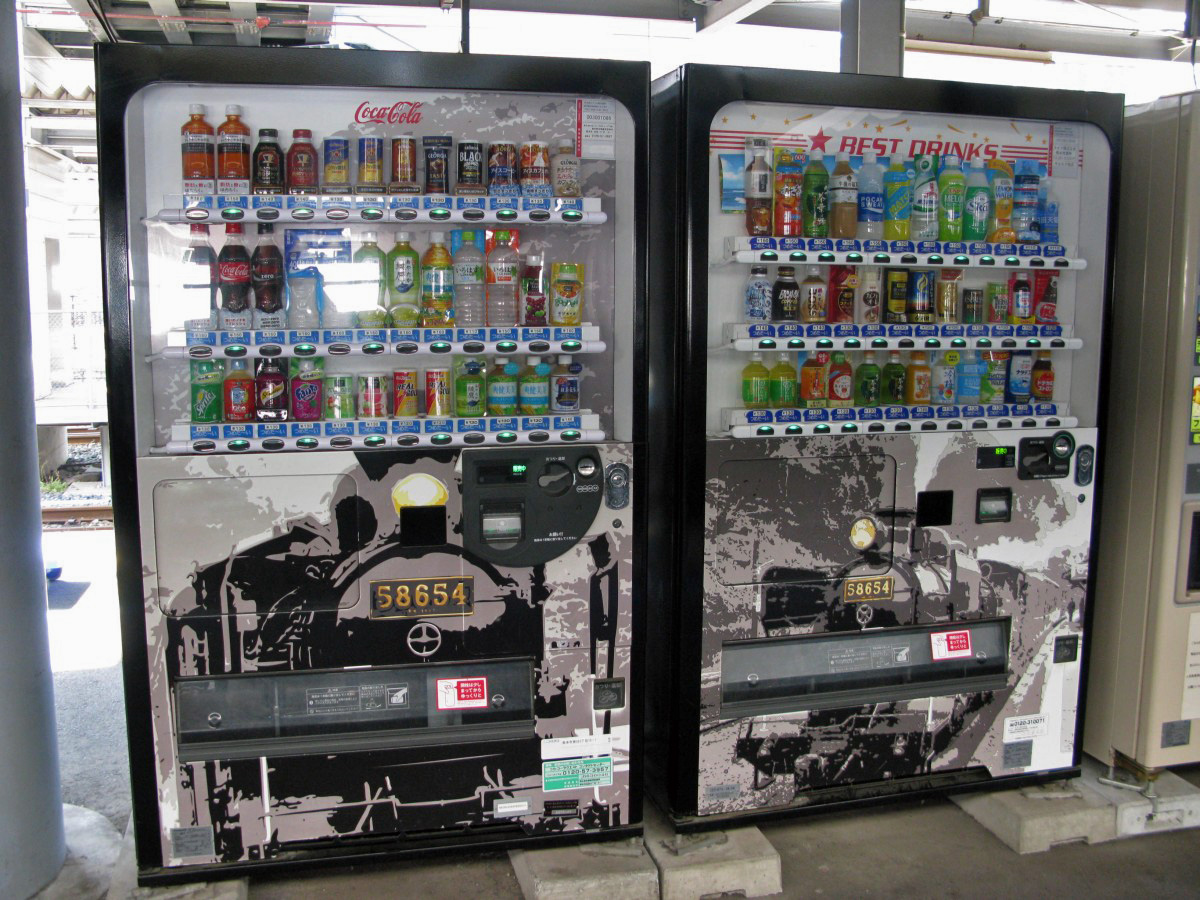 We didn't ride this train, but it was a nice photo opportunity.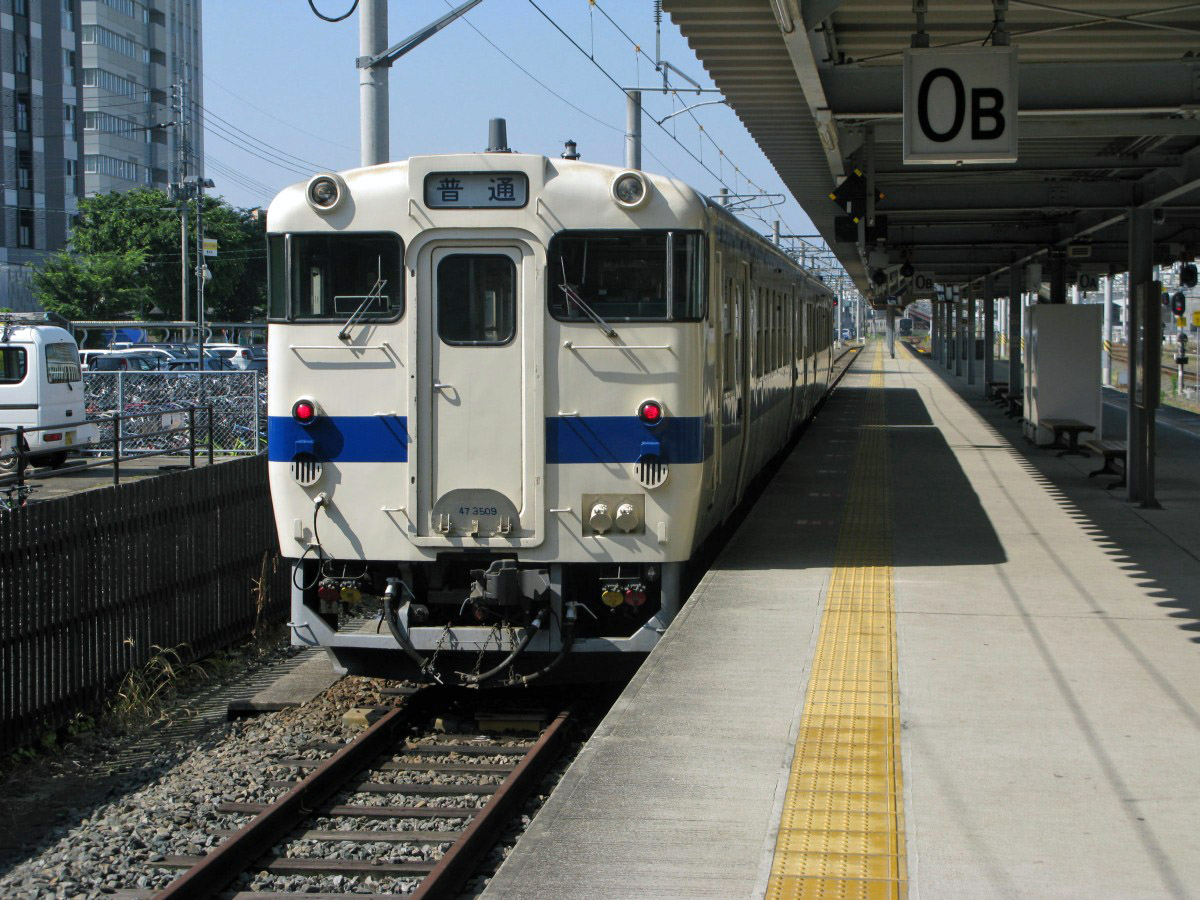 Instead of the printed leaflet in Japanese, we got this one instead!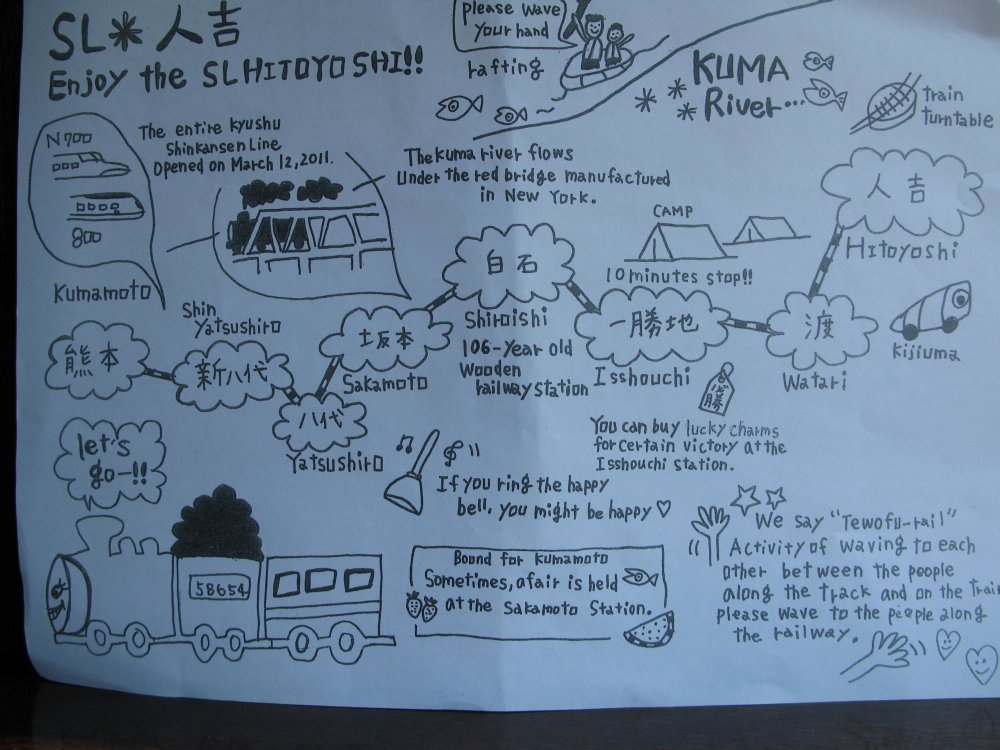 Two pictures taken from the train. In the first one, you can see the Shinkansen line in the background.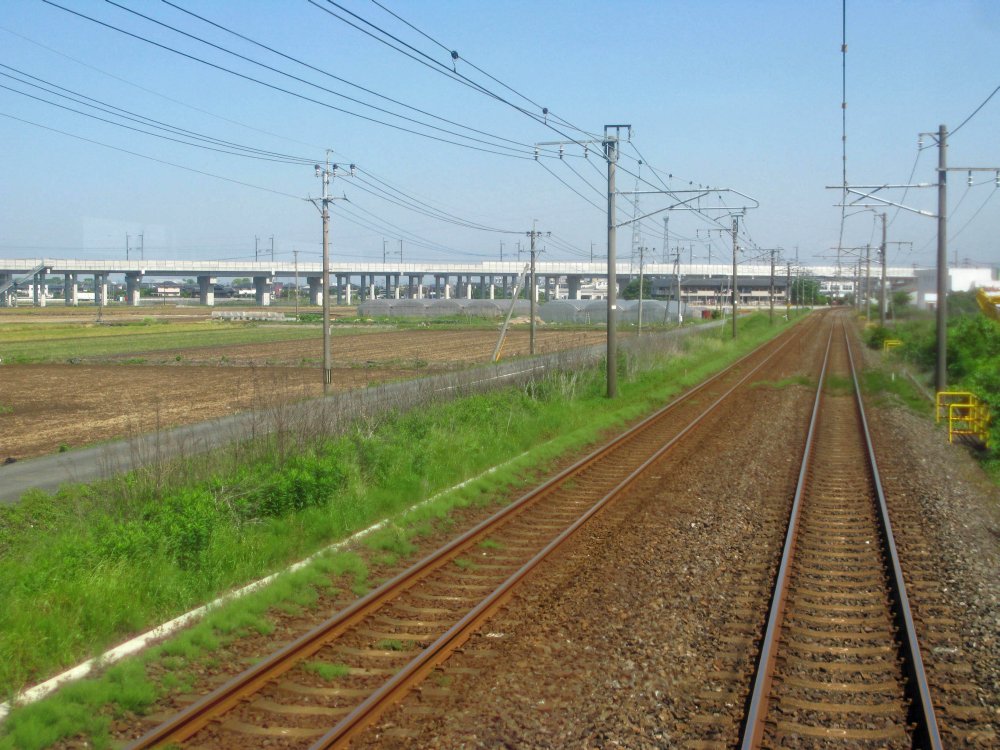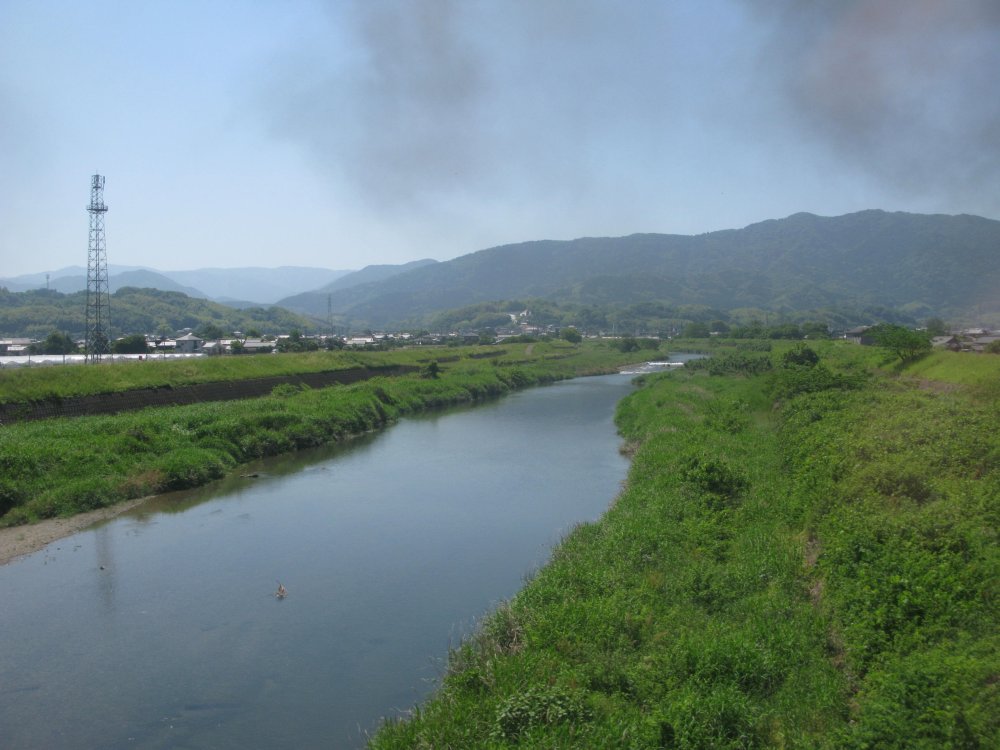 Two pictures from Yatsushiro.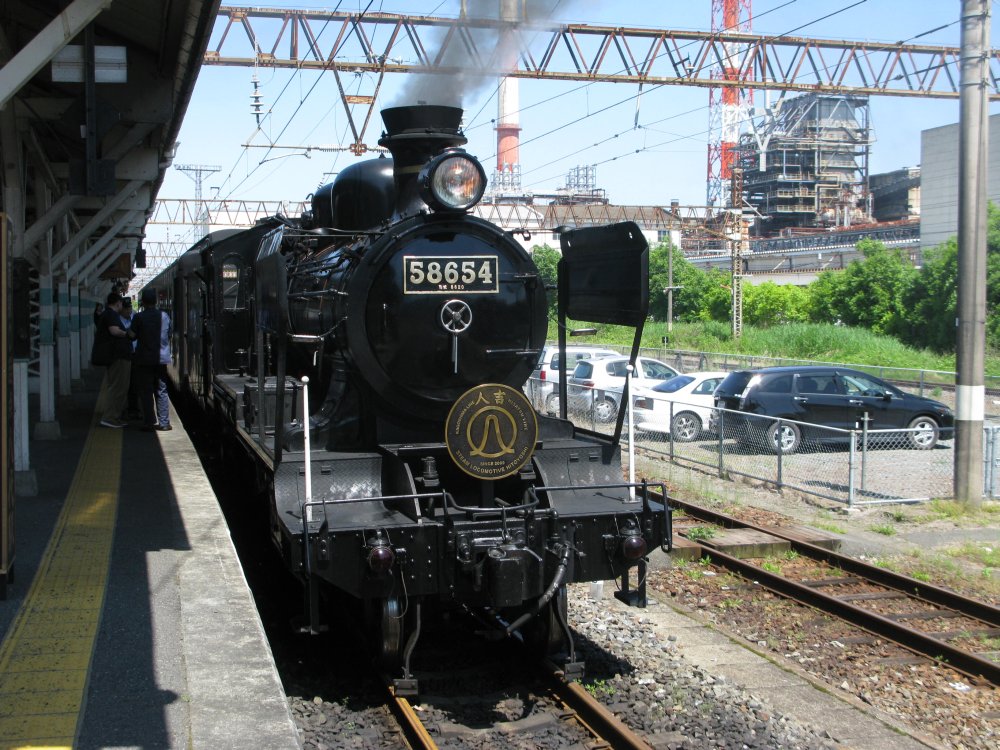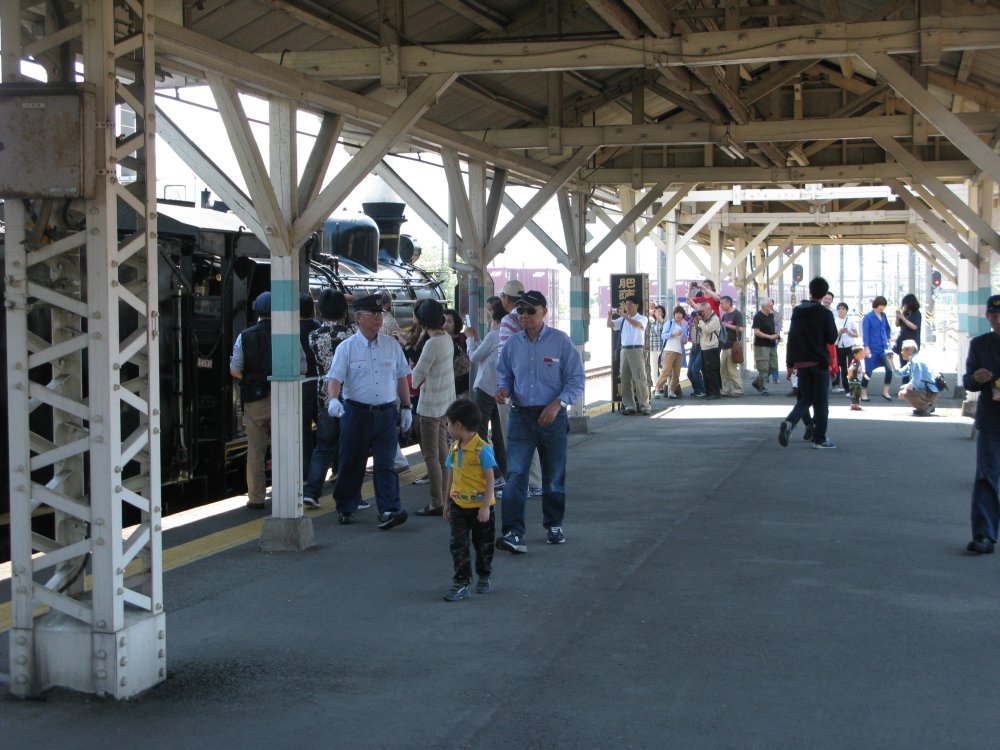 The "Trans-Kyushu Limited Express No. 4" bound for Beppu.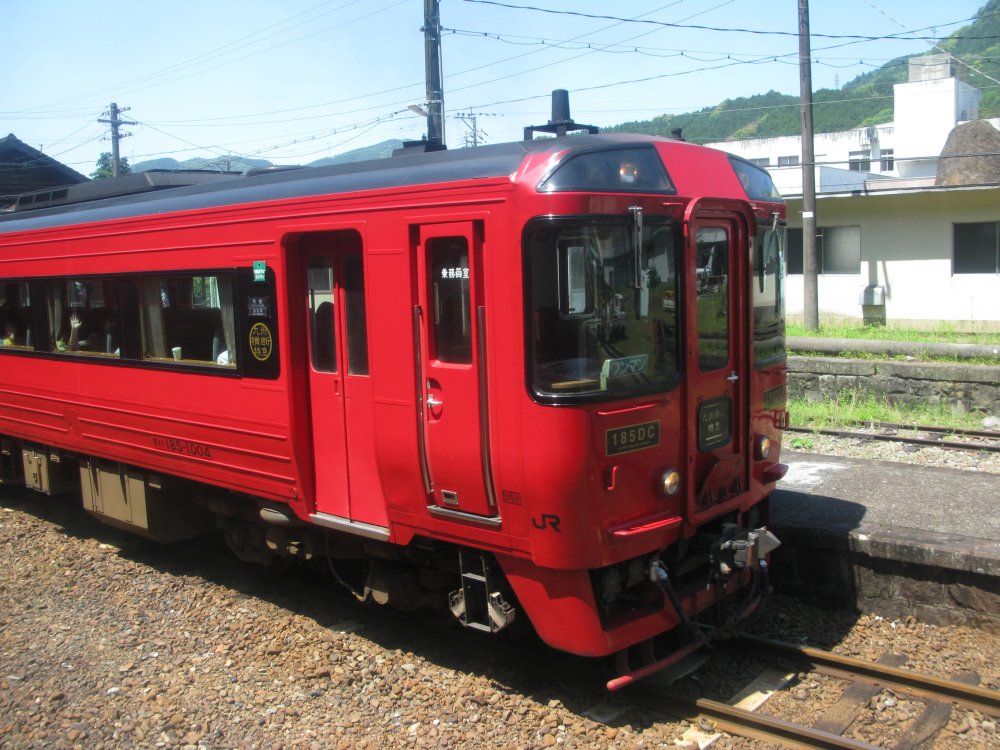 The train runs along the Kuma river for a long time. Very nice views!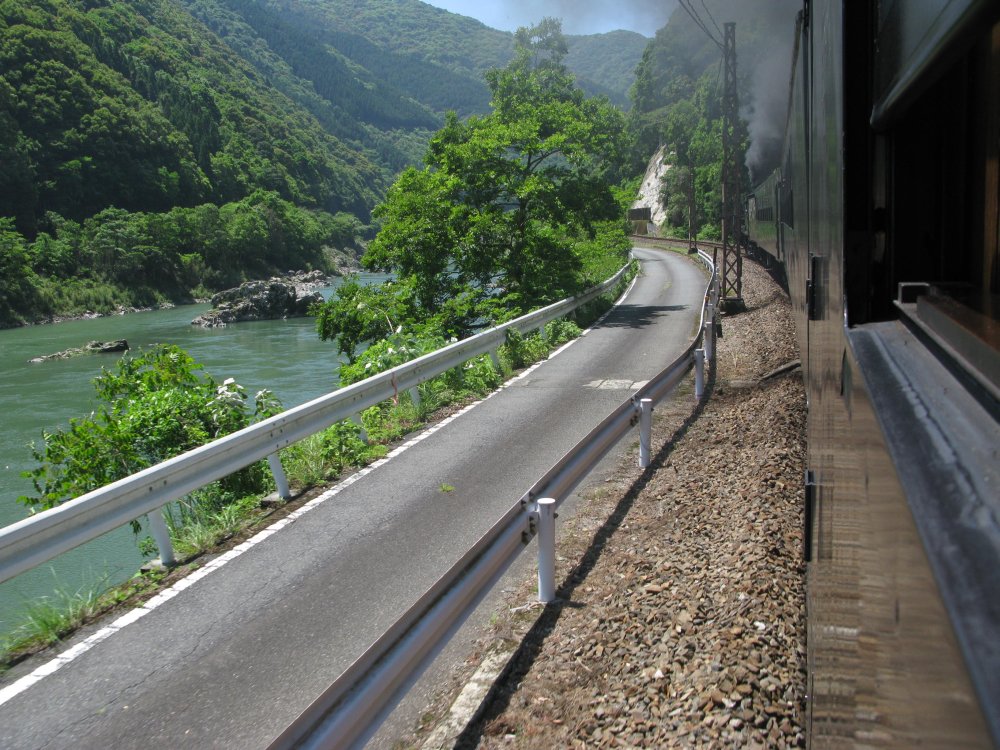 Just beautiful. The rural station in the mountains.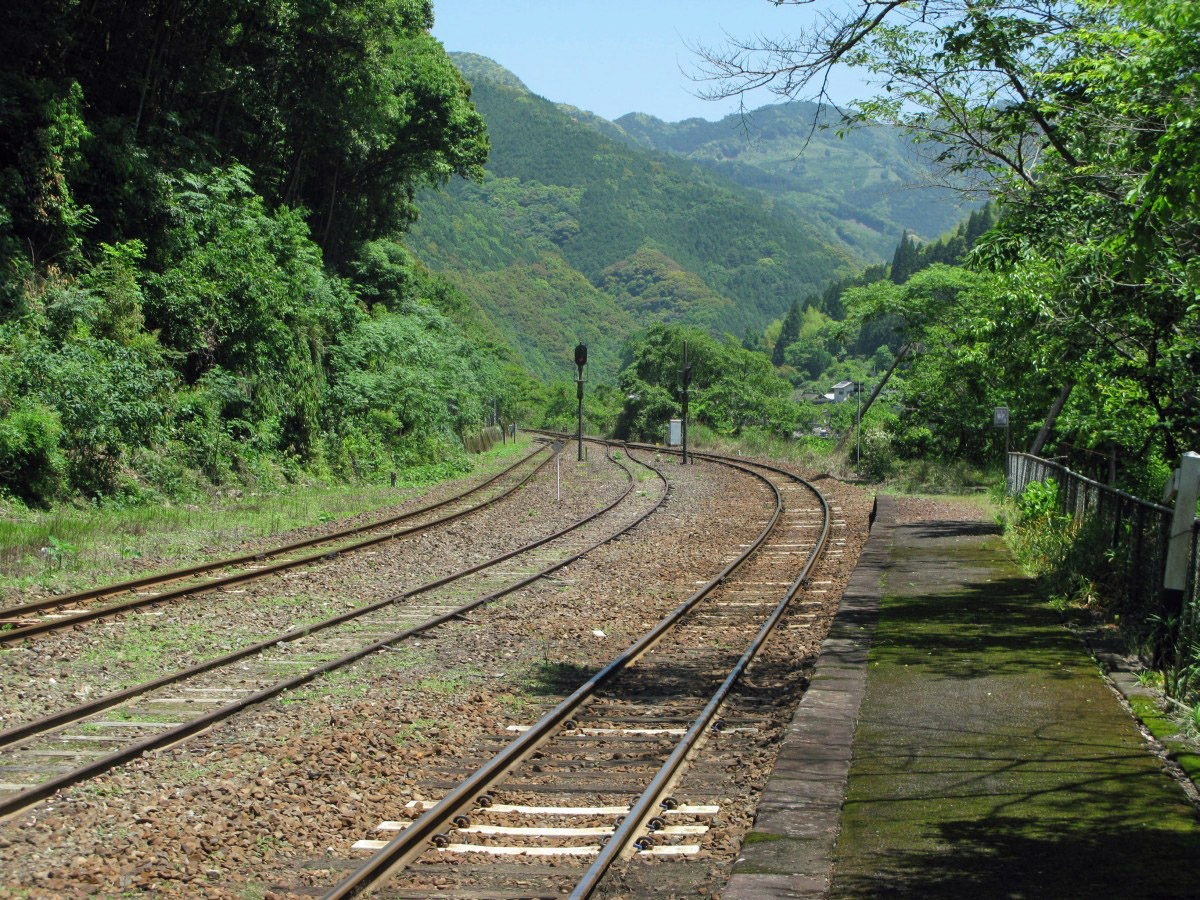 In Hitoyoshi, we changed to the Isaburou-Shinpei tourist train for a trip on the middle part of the Hisatsu line (well known from Microsoft Train Simulator)
But first a glimse of some trains belonging to Kumagawa Railway, a short private railway.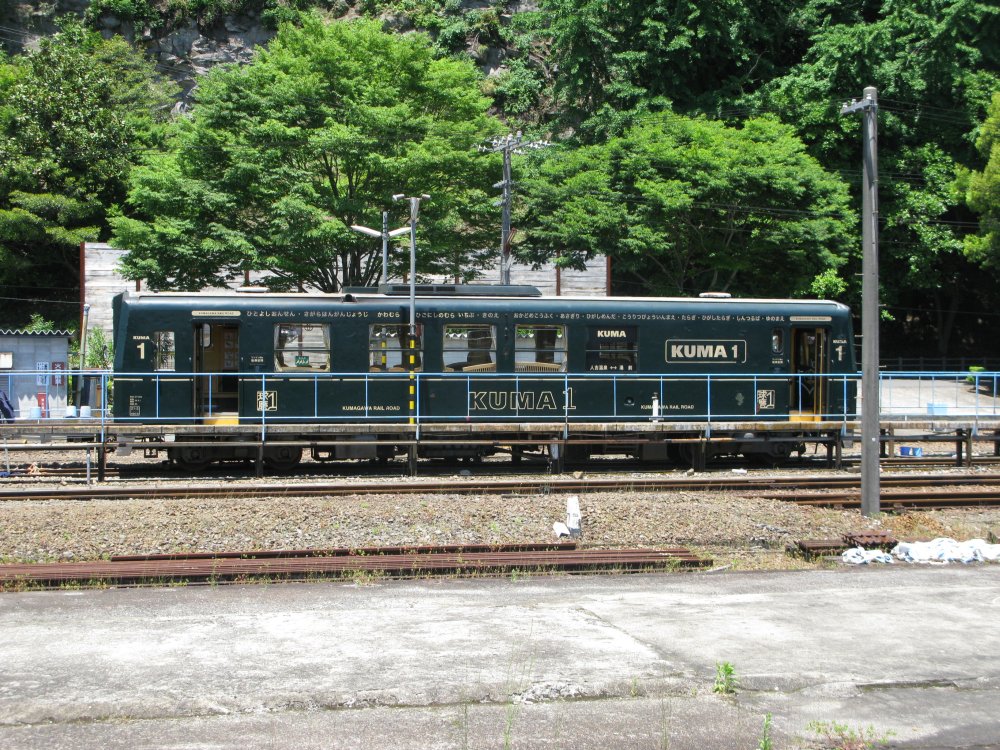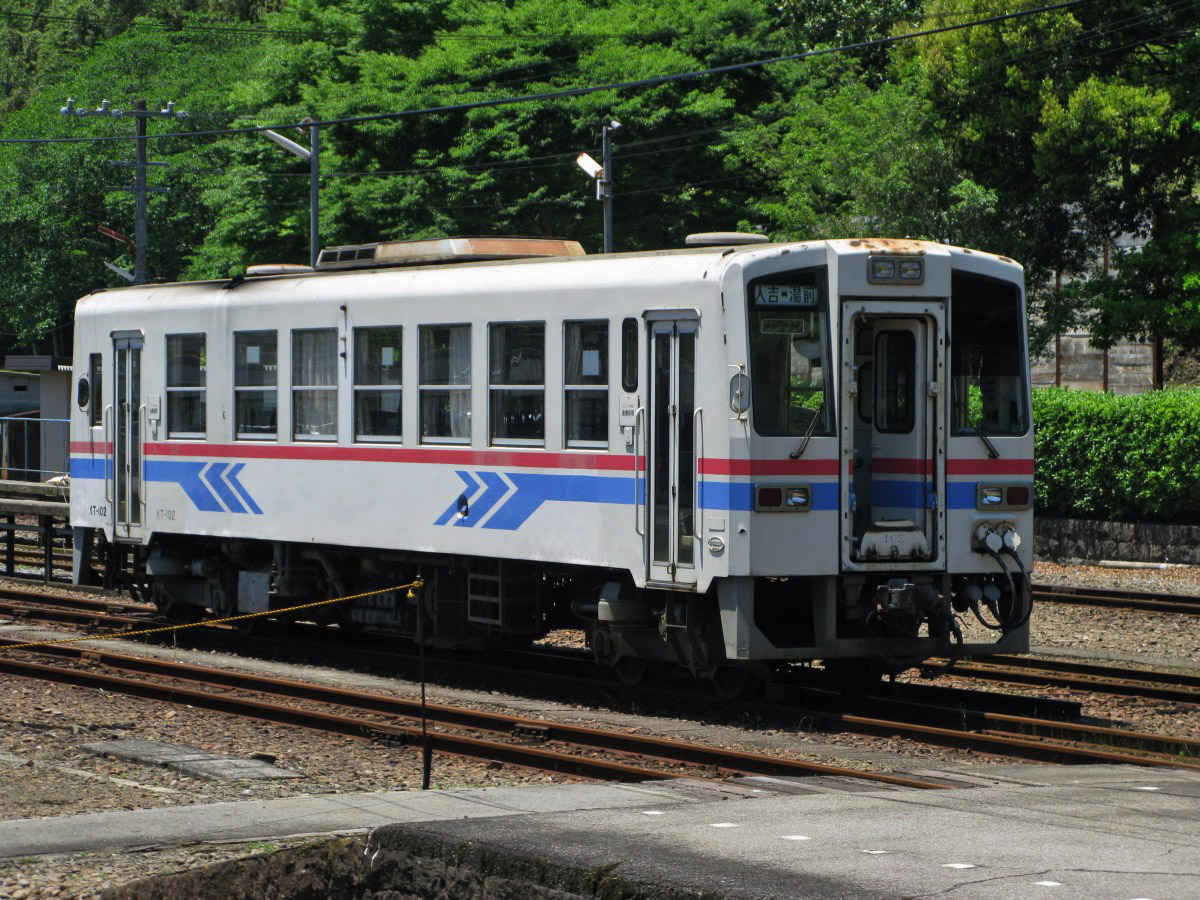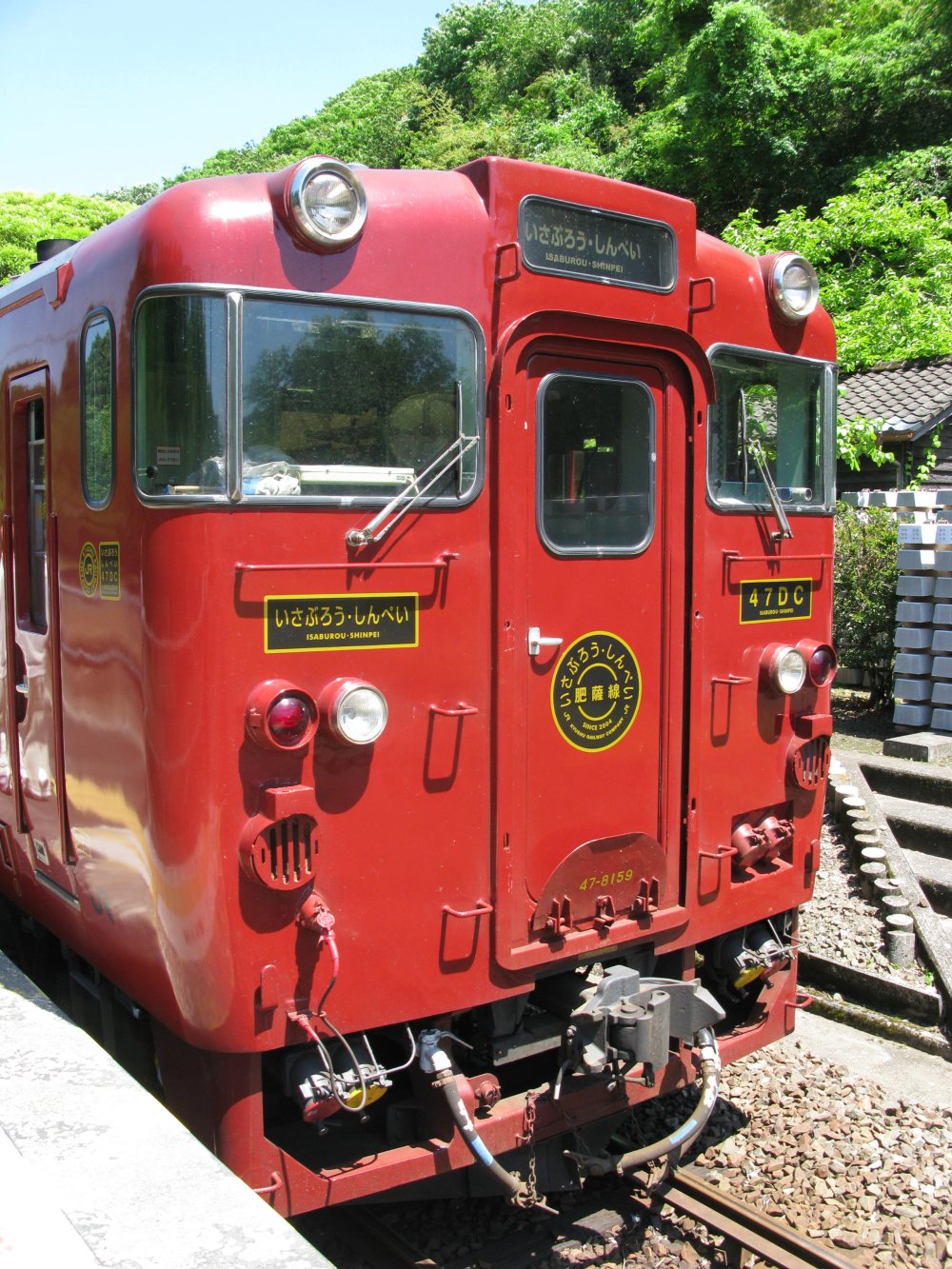 A bento (lunch box) seller old style. Maybe the only one remaining in Japan!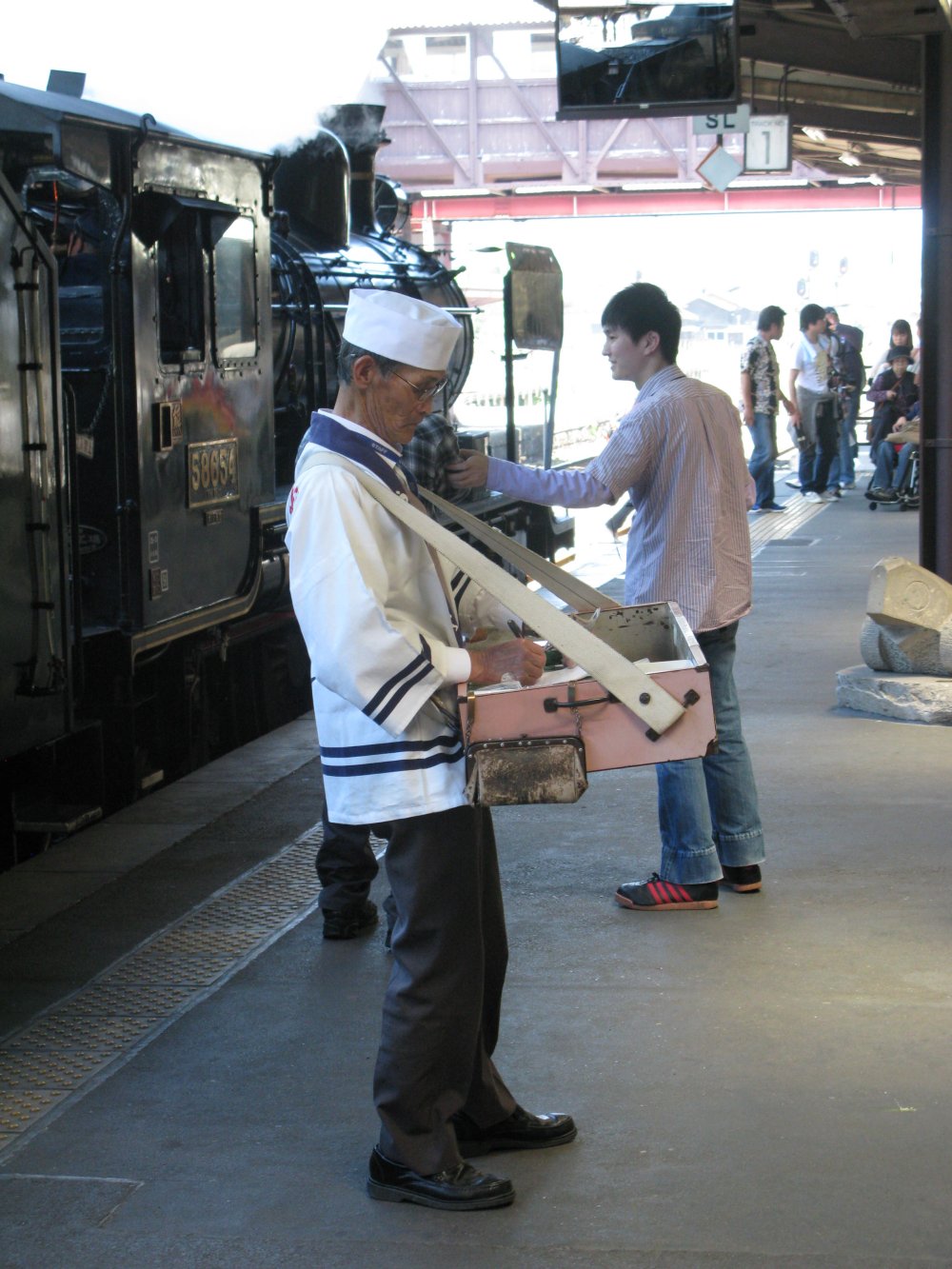 I have seen many stations where the level crossing have been replace by a tunnel or foot bridge. This is the first time I've seen the opposite!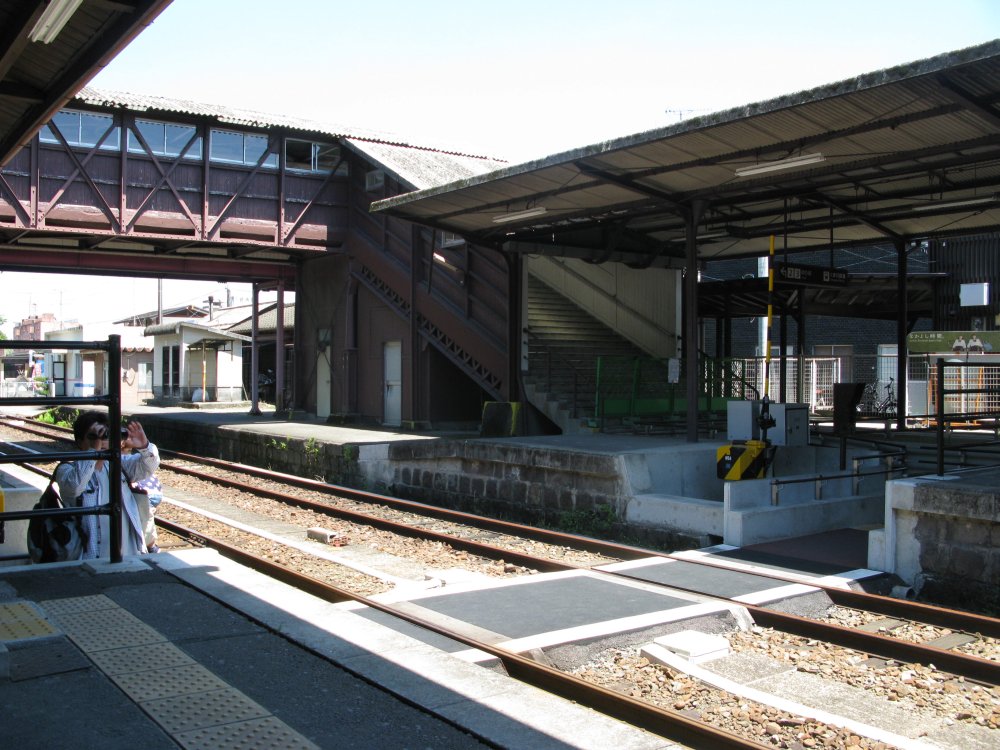 Okoba: The train comes from the left, stops at the platform behind the photographer,
goes forward on to the switchback track in the middle and leaves the station to the right.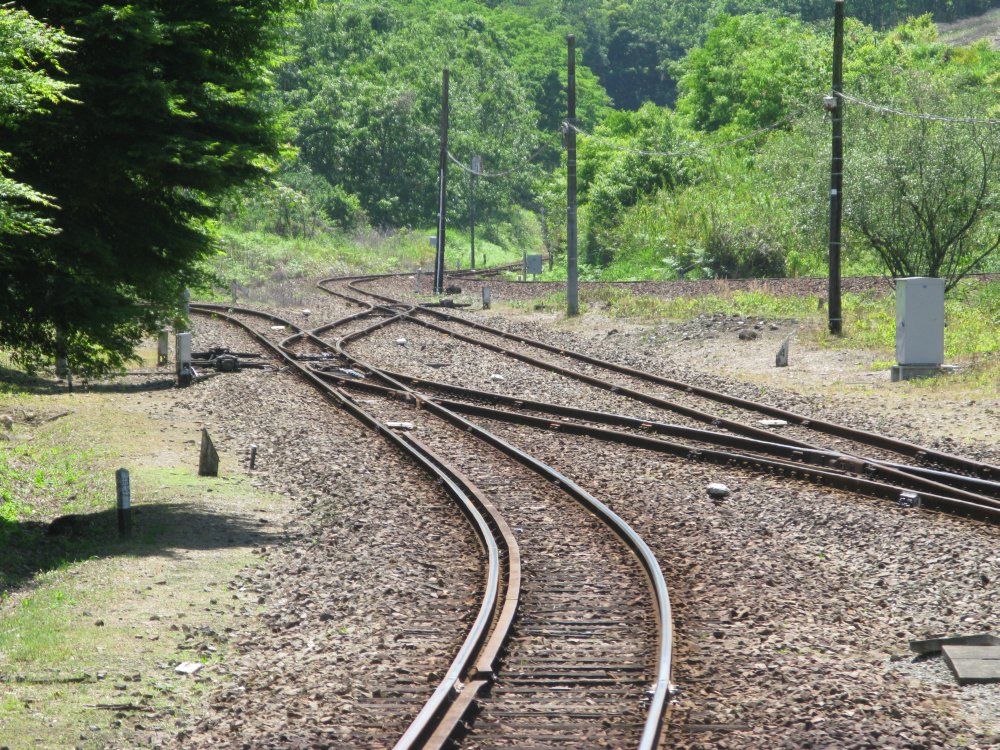 In Yatake, a place in the middle of nowhere, there is a long stop so you can go to a shed and look at the old steam locomotive. The station building is from the same generation...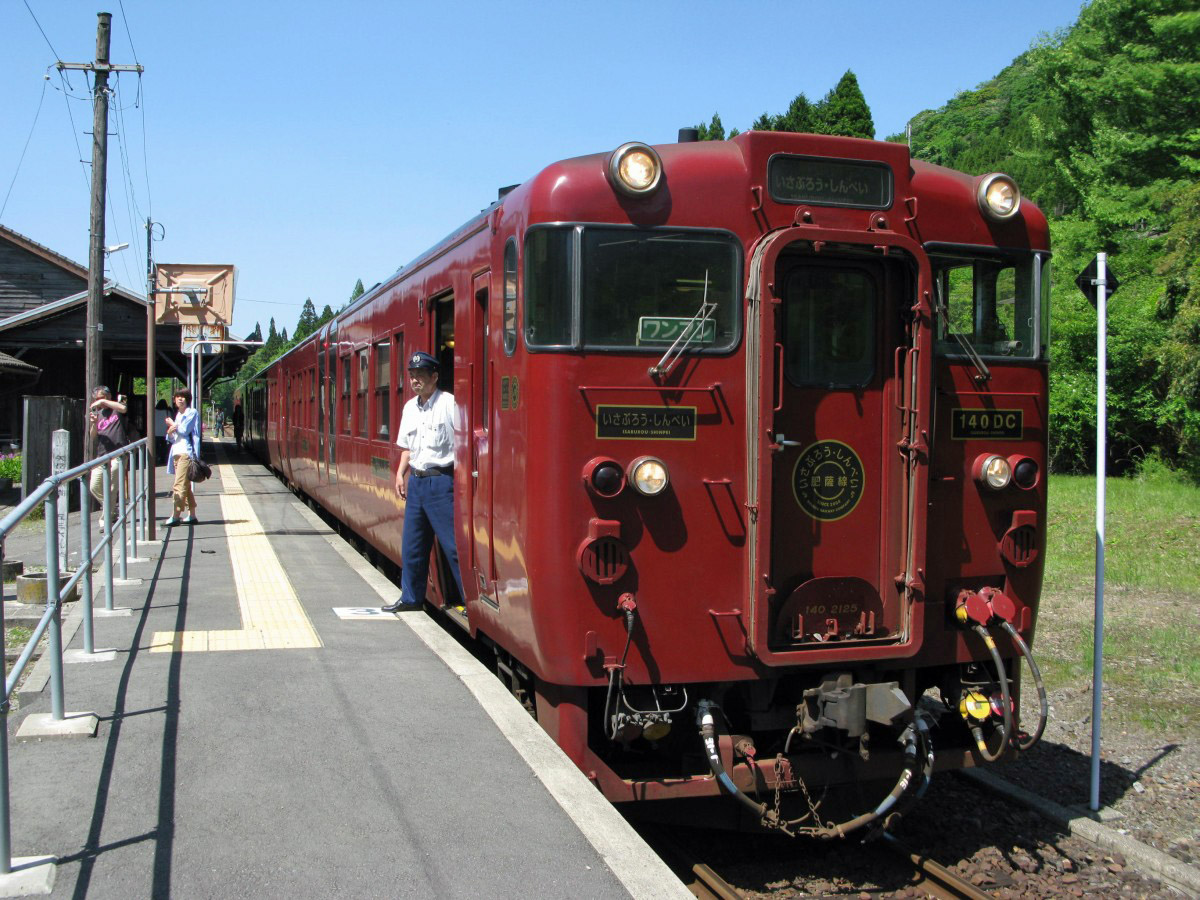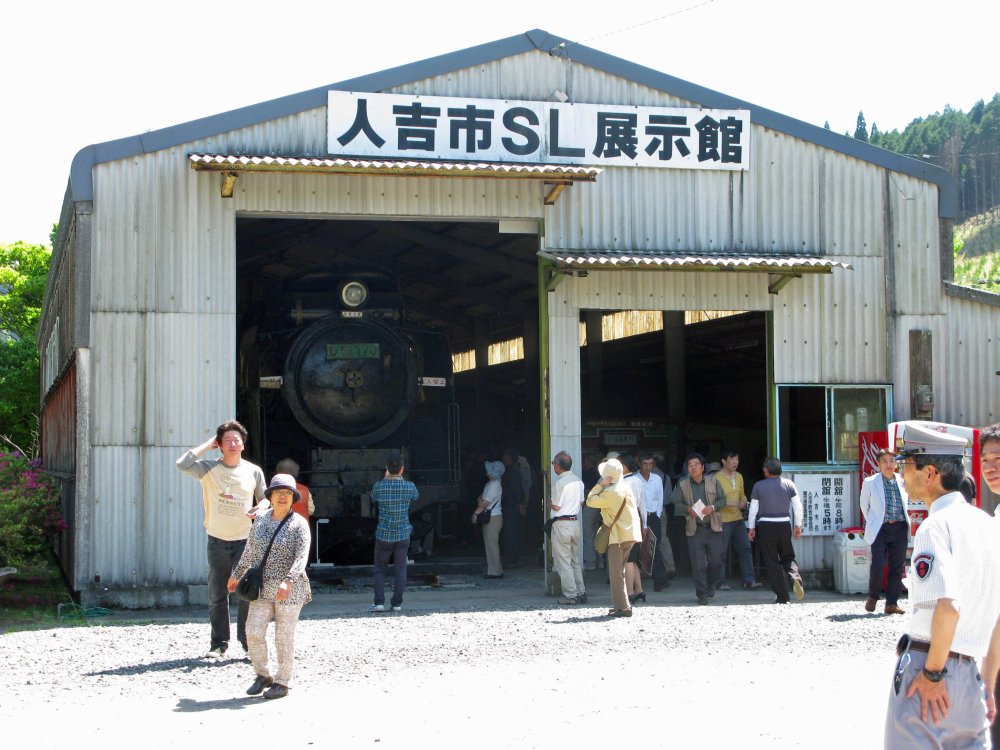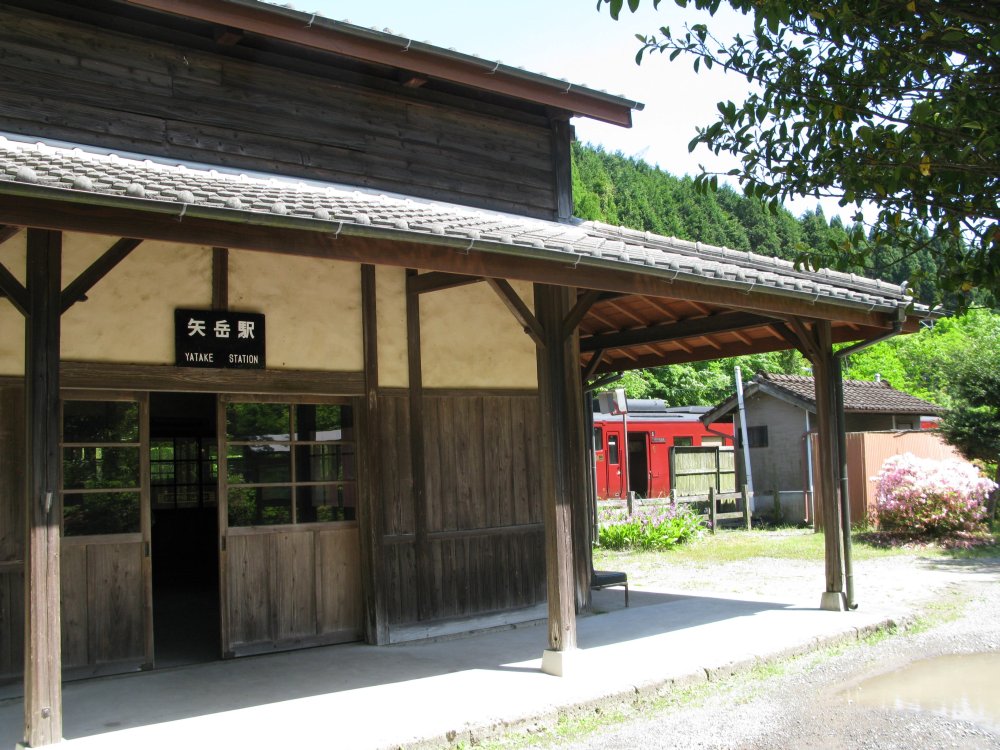 In Masaki, there is a switchback. The train stops long enough for a stroll on the platform and to look at the old station building.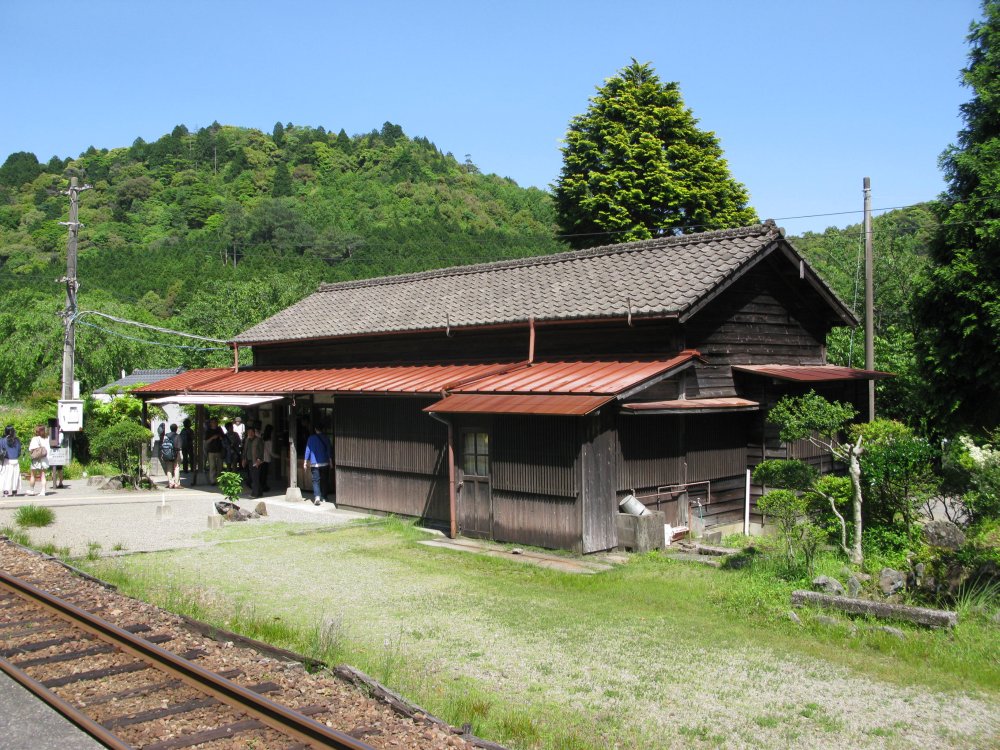 In Yoshimatsu, we changed to the LEX Hayato no Kaze bound for Kagoshima. The completly black train is rebuilt for tourist traffic.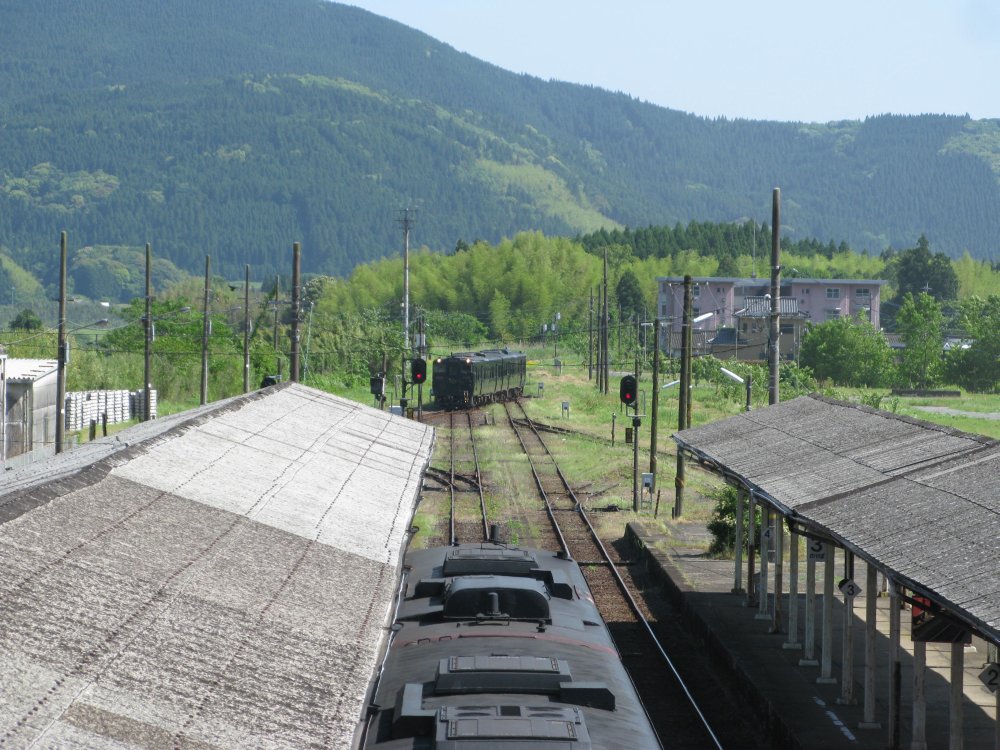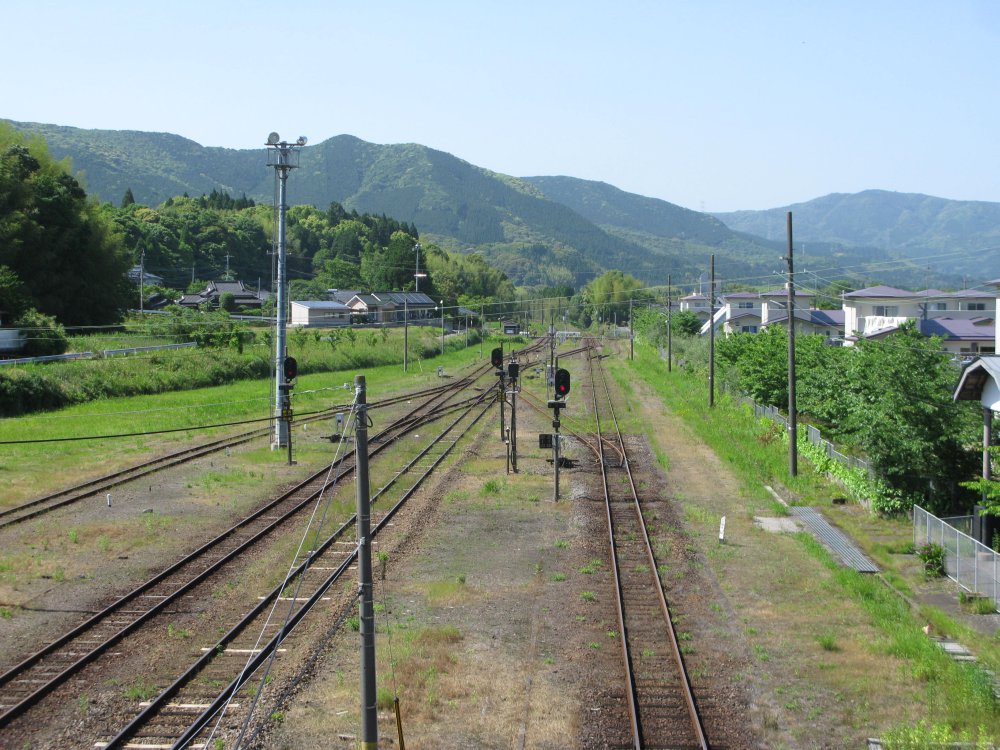 View from the train: The active volcano Sakurajima ("Cherry Island").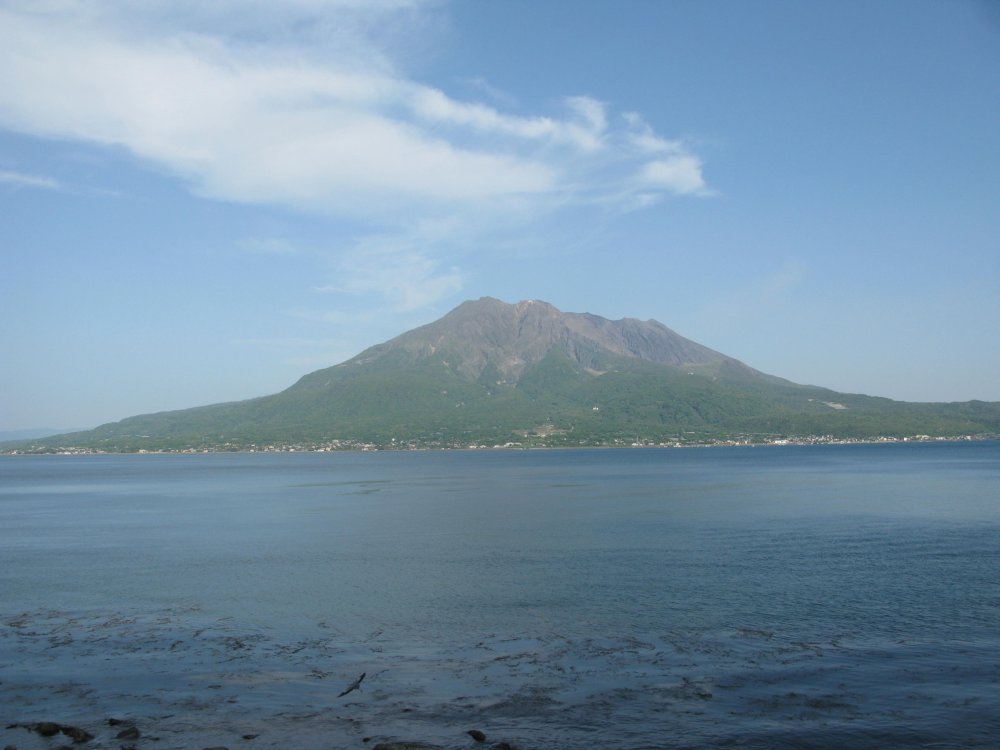 A local train bound for Kiire on the Ibusuki Makurazaki line.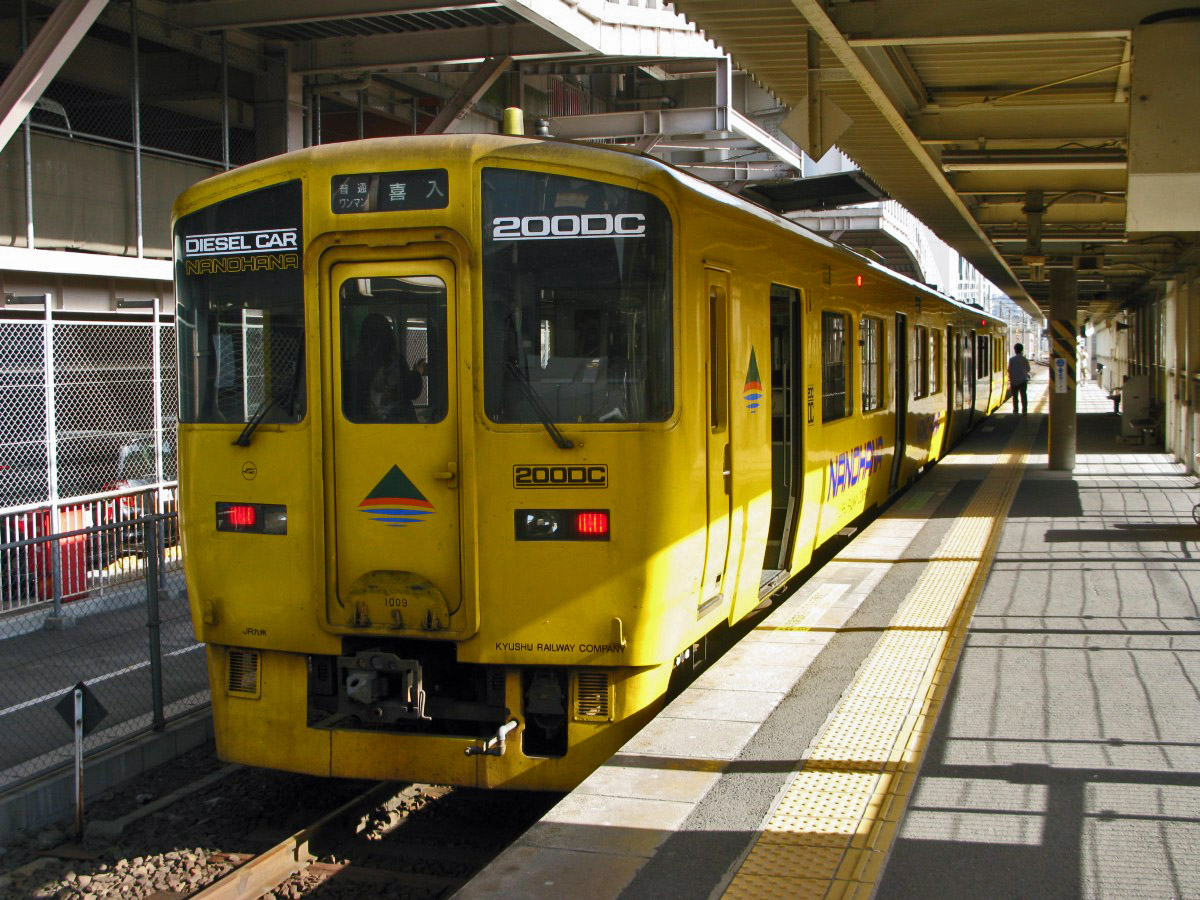 ---
1. Nagoya 2. Fuji & Tokyo 3. Tateyama Kurobe Alpine Route 4. Toyama - Takayama - Tsuyama 5. Tsuyama - Hiroshima 6. Around Kitakyushu 7. Fukuoka

8. SL Hitoyoshi & Hisatsu line

9. Nagasaki 10. Okayama and NE Shikoku 11. Hyogo 12. Osaka 13. Cat Line 14. Nankai 15. The end

© Göran Bæckström 2014