Svenska - Swedish
By train in Japan
1. Nagoya
2. Fuji & Tokyo
3. Tateyama Kurobe Alpine Route
4. Toyama - Takayama - Tsuyama
5. Tsuyama - Hiroshima
6. Around Kitakyushu
7. Fukuoka
8. SL Hitoyoshi & Hisatsu line
9. Nagasaki
10. Okayama and NE Shikoku
11. Hyogo
12. Osaka
13. Cat Line
14. Nankai
15. The end
---
5. Tsuyama - Hiroshima
We travelled one day through the mountains with only diesel rail cars on single track lines. For a while we were the only passengers on the train!
---
Some pictures before we left Tsuyama at the Kishin line.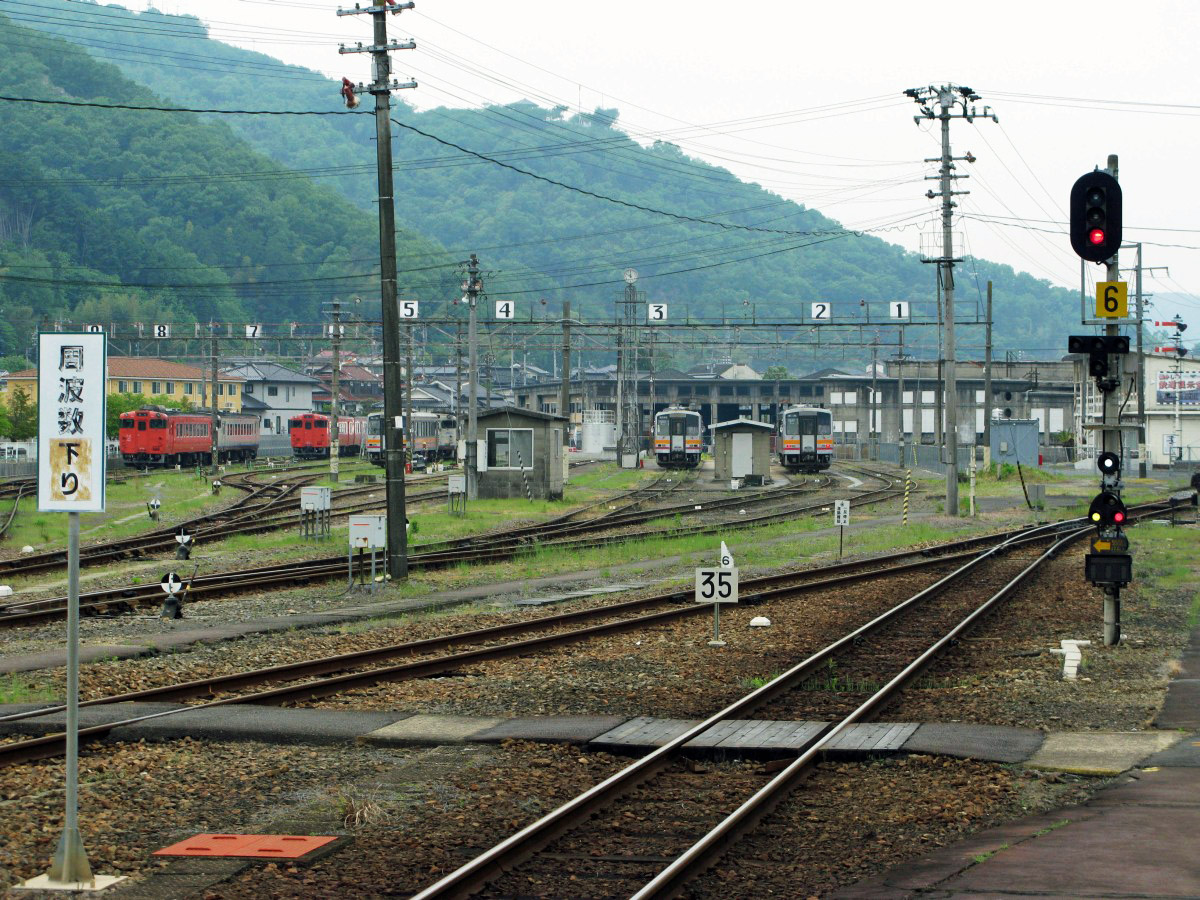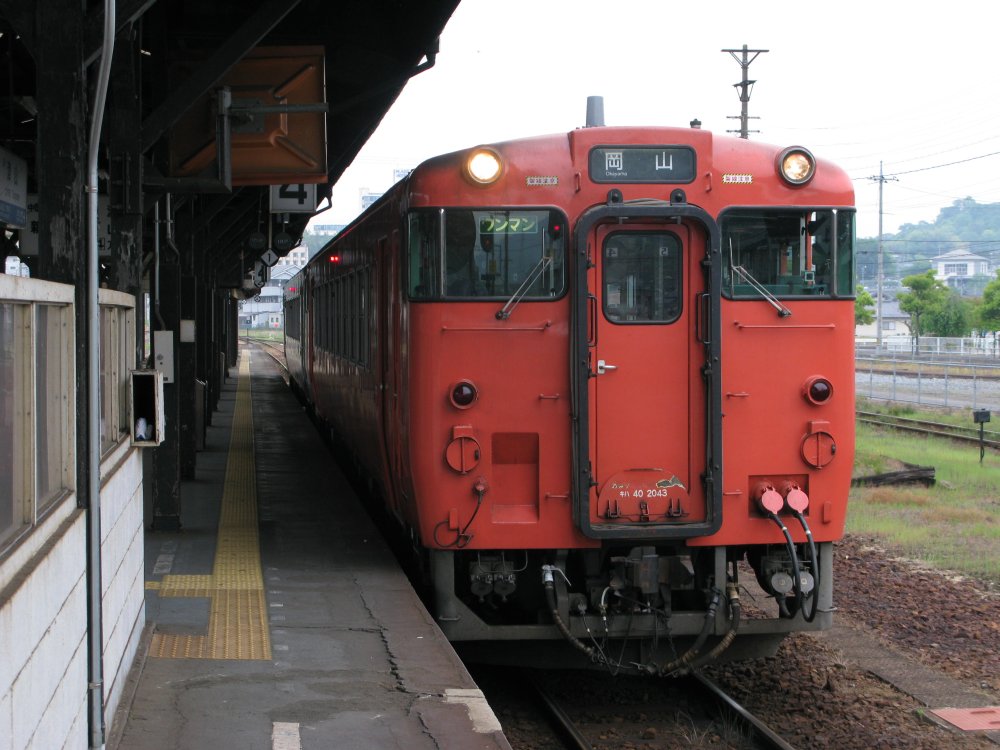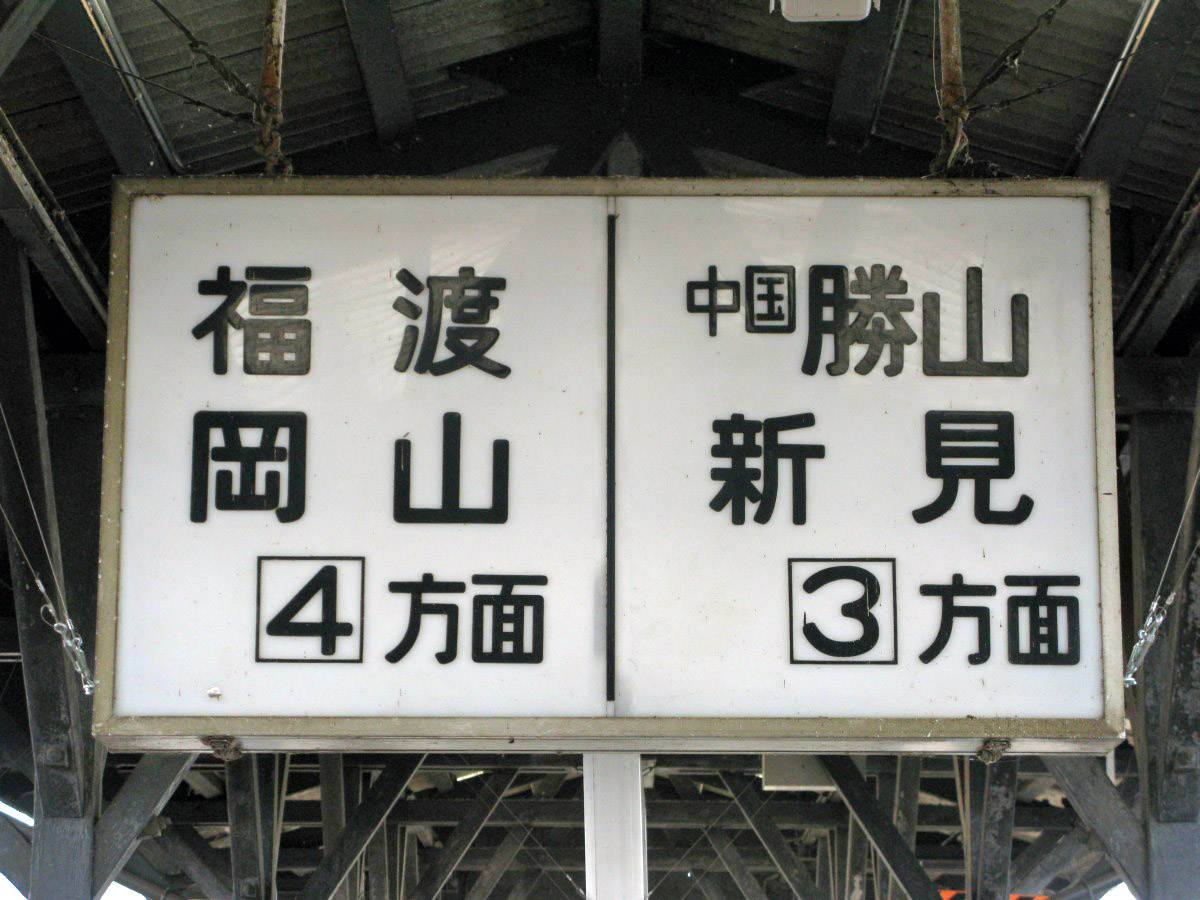 Lunch break in Niimi. The LEX Yakumo passed through the station.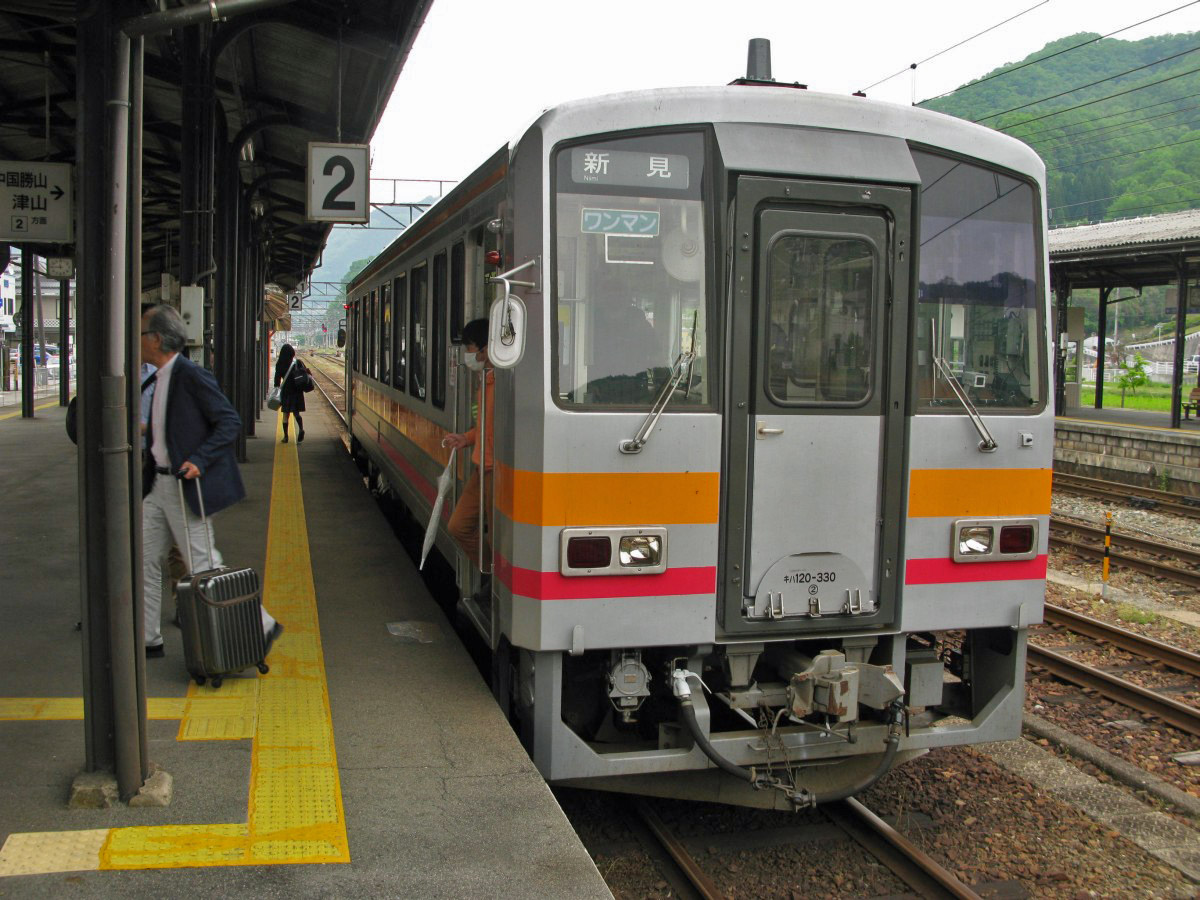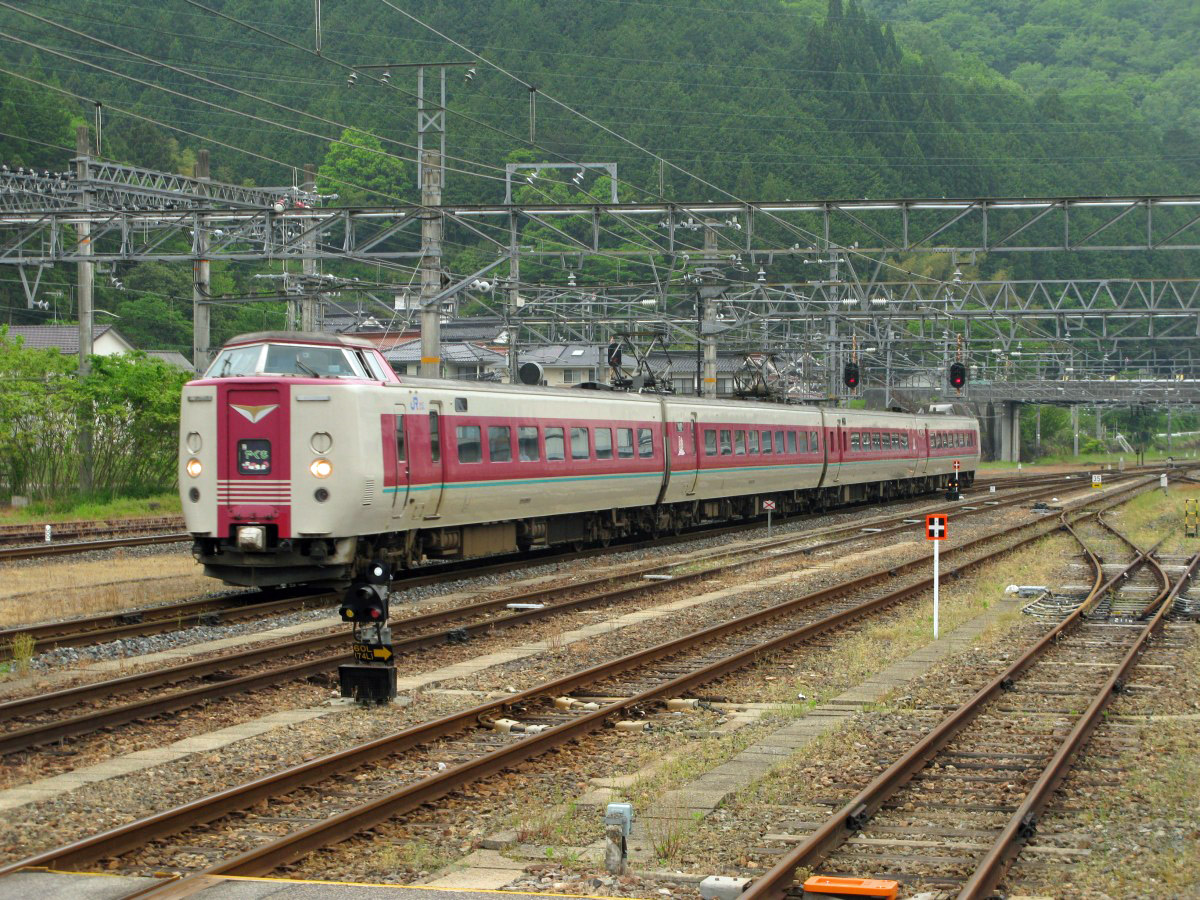 Geibi line. 15 km/h. Far from Shinkansen.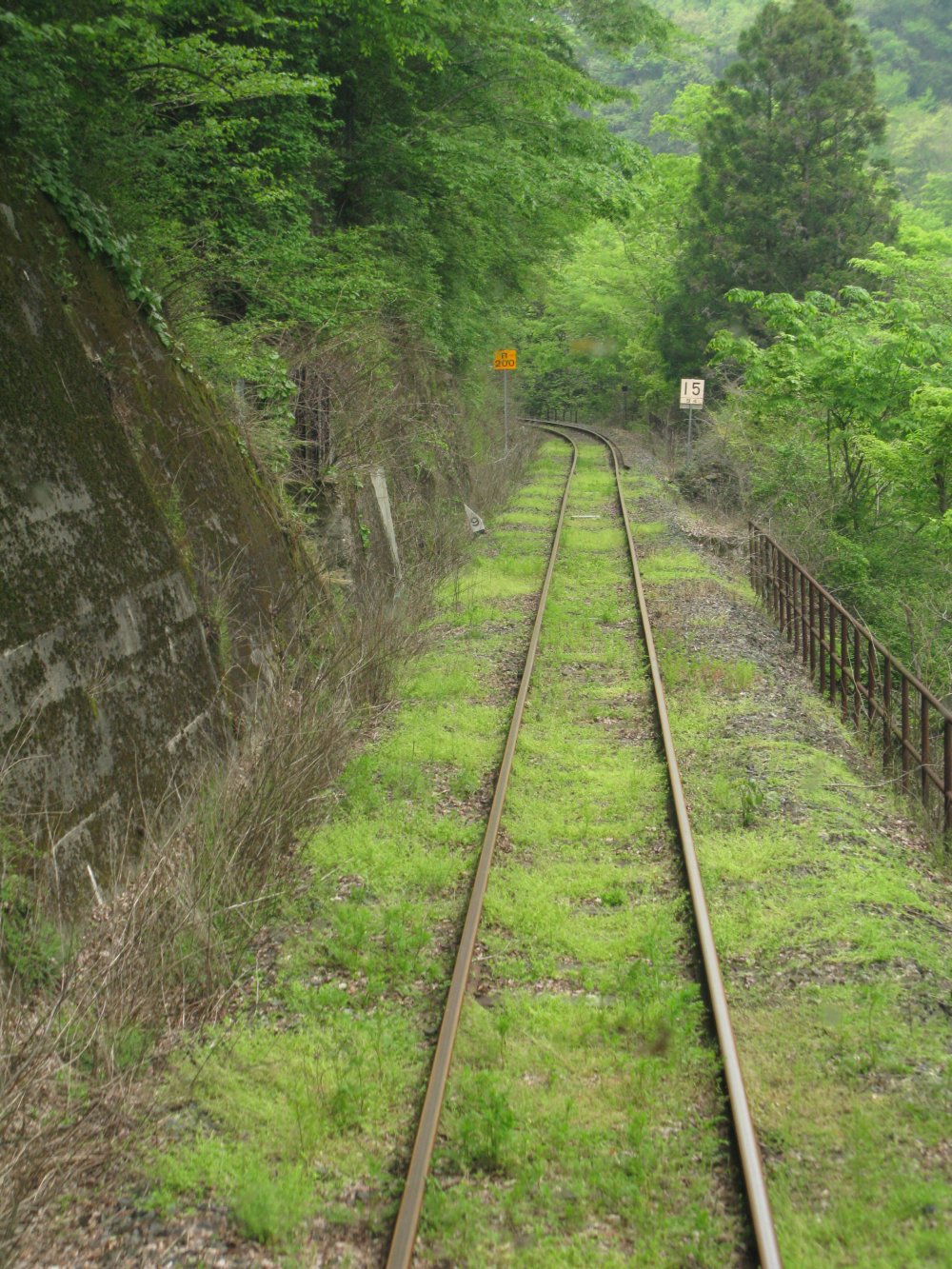 Bingo-Ochiai Station. Just a few houses, no vending machine (!!). The middle of nowhere.
Trains are coming from three directions and return the same way.
No passengers get in or out of the station, only a few people changing trains.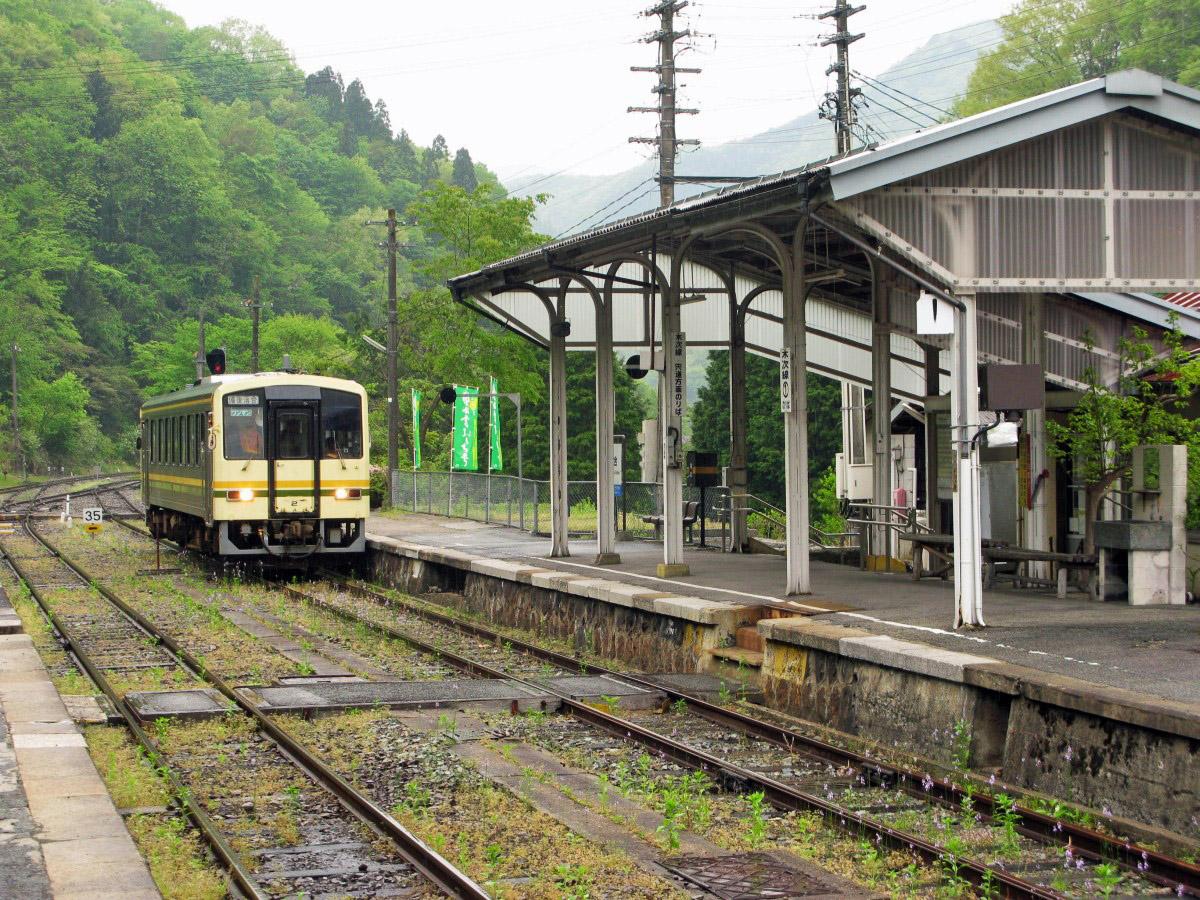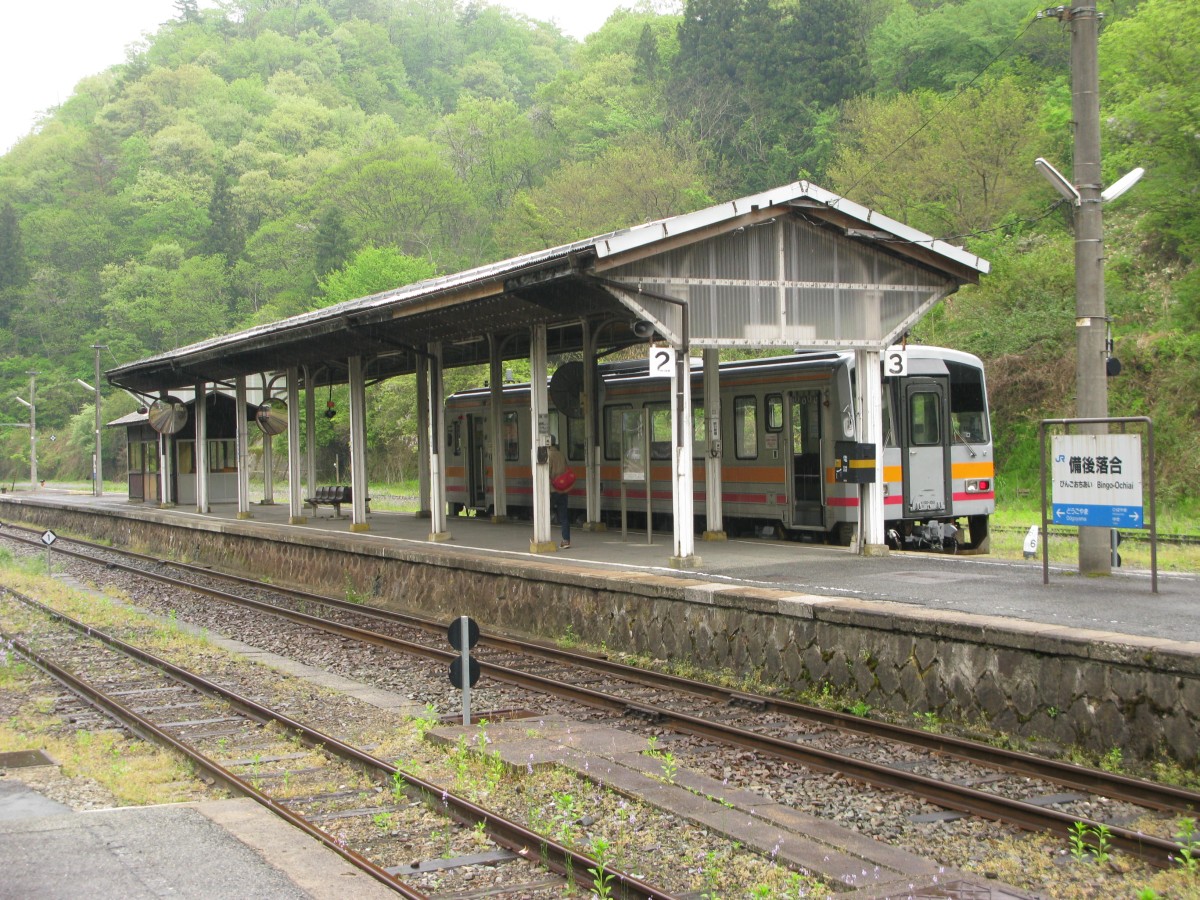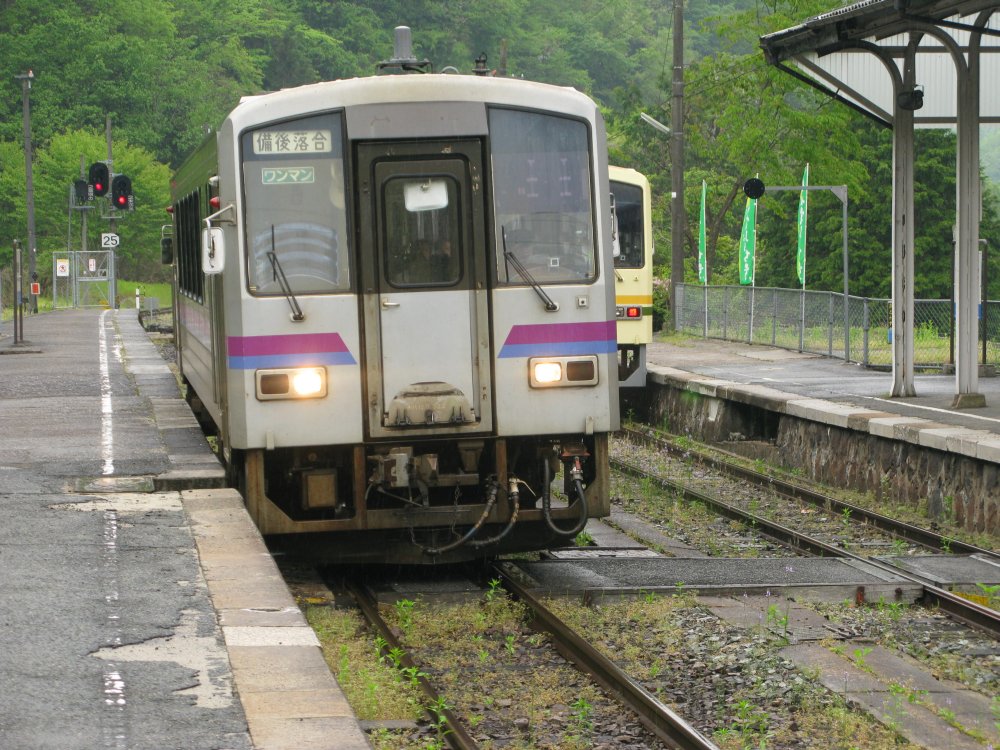 Local train in Hiroshima.
The next day: Some trams in Hiroshima.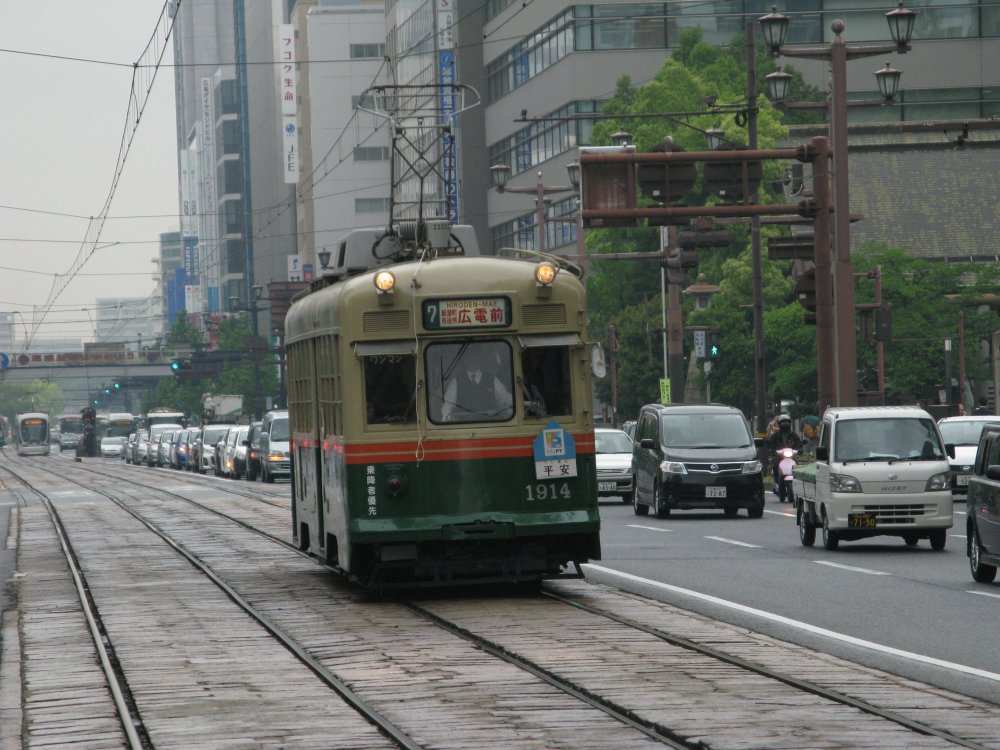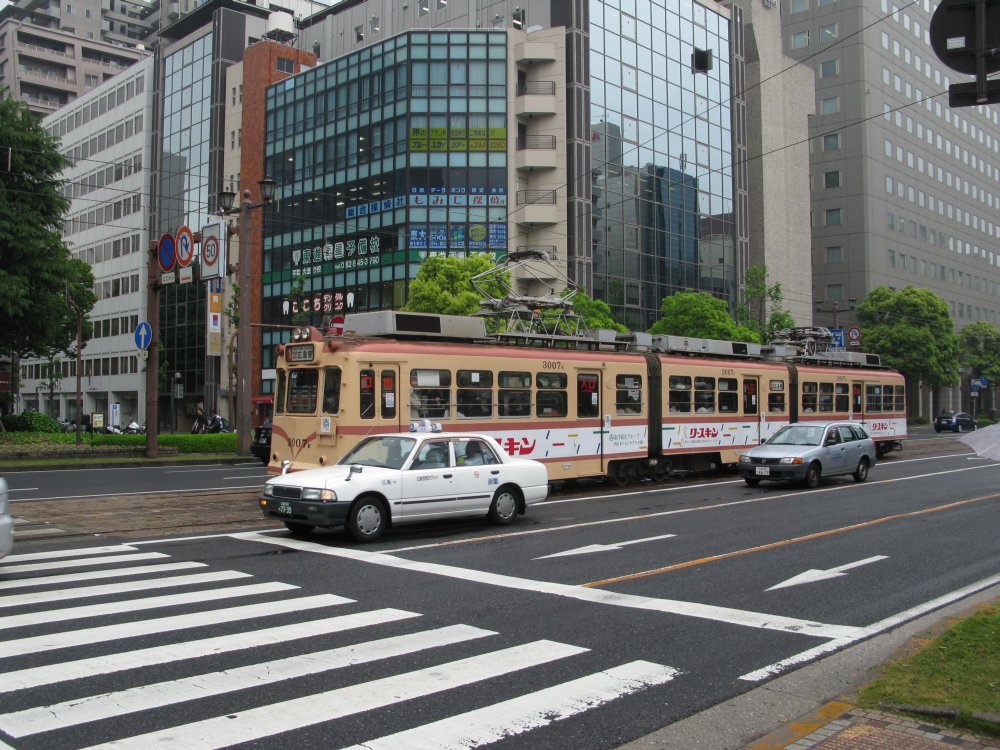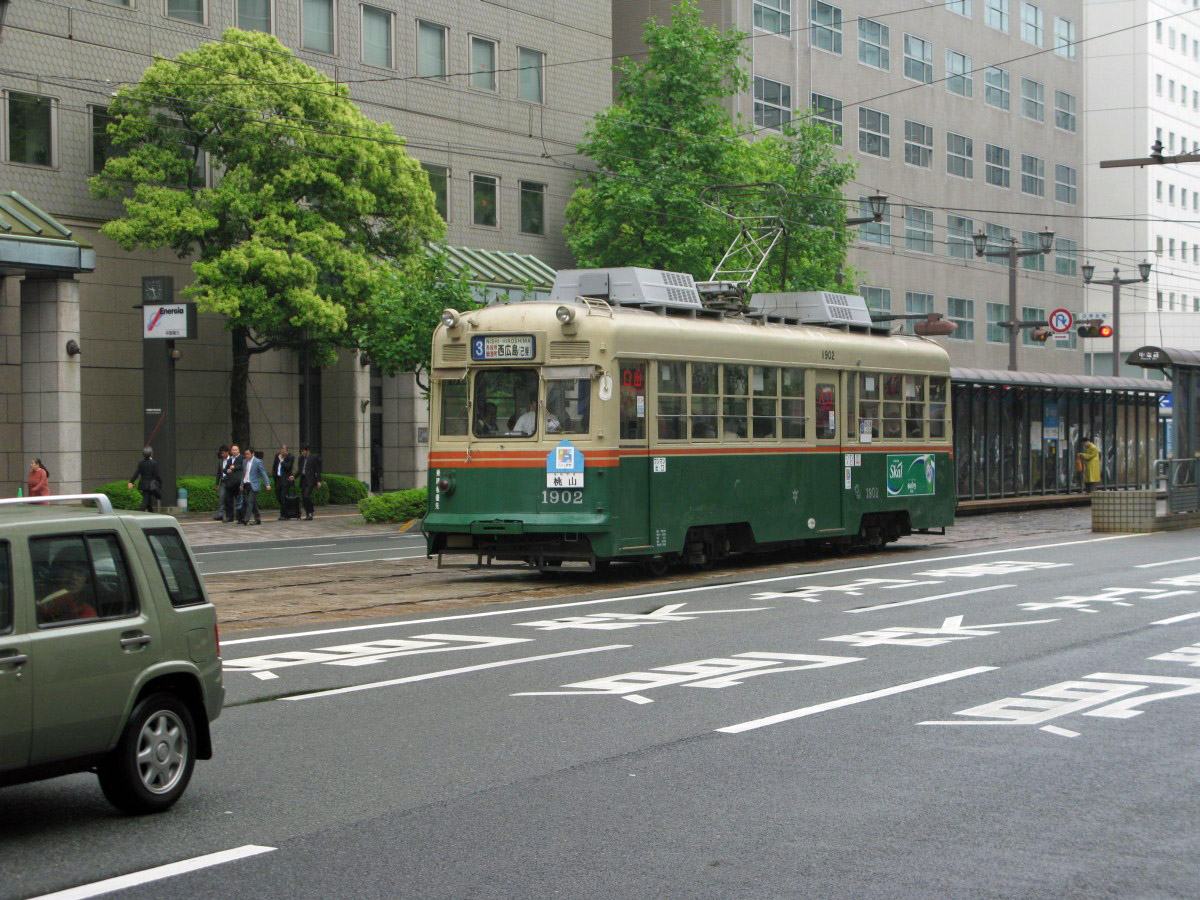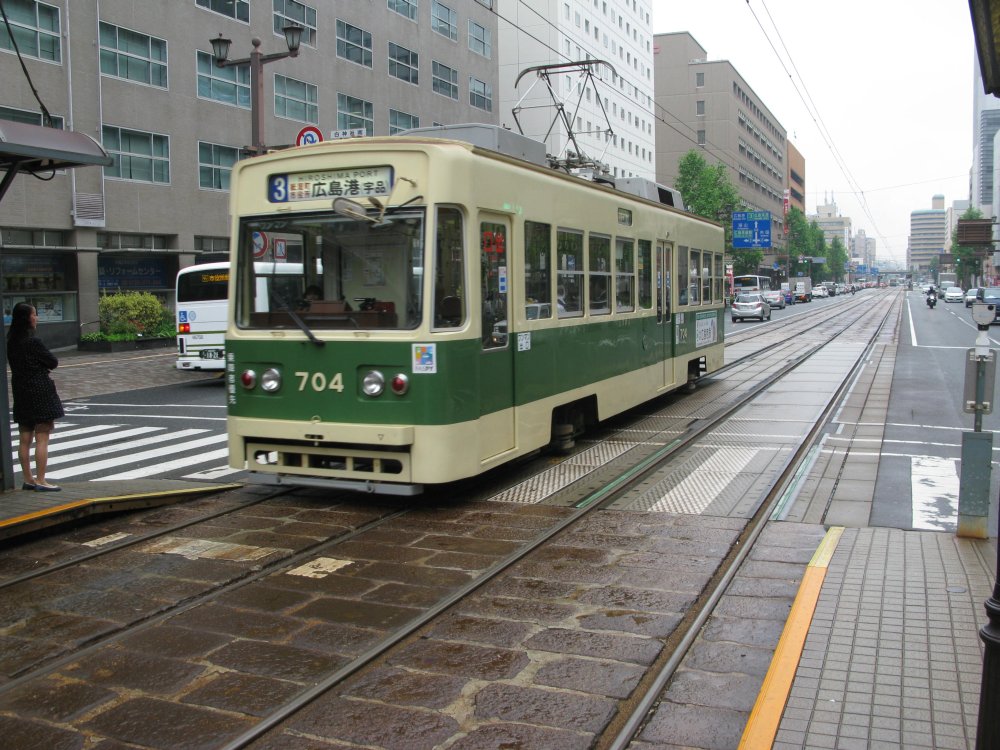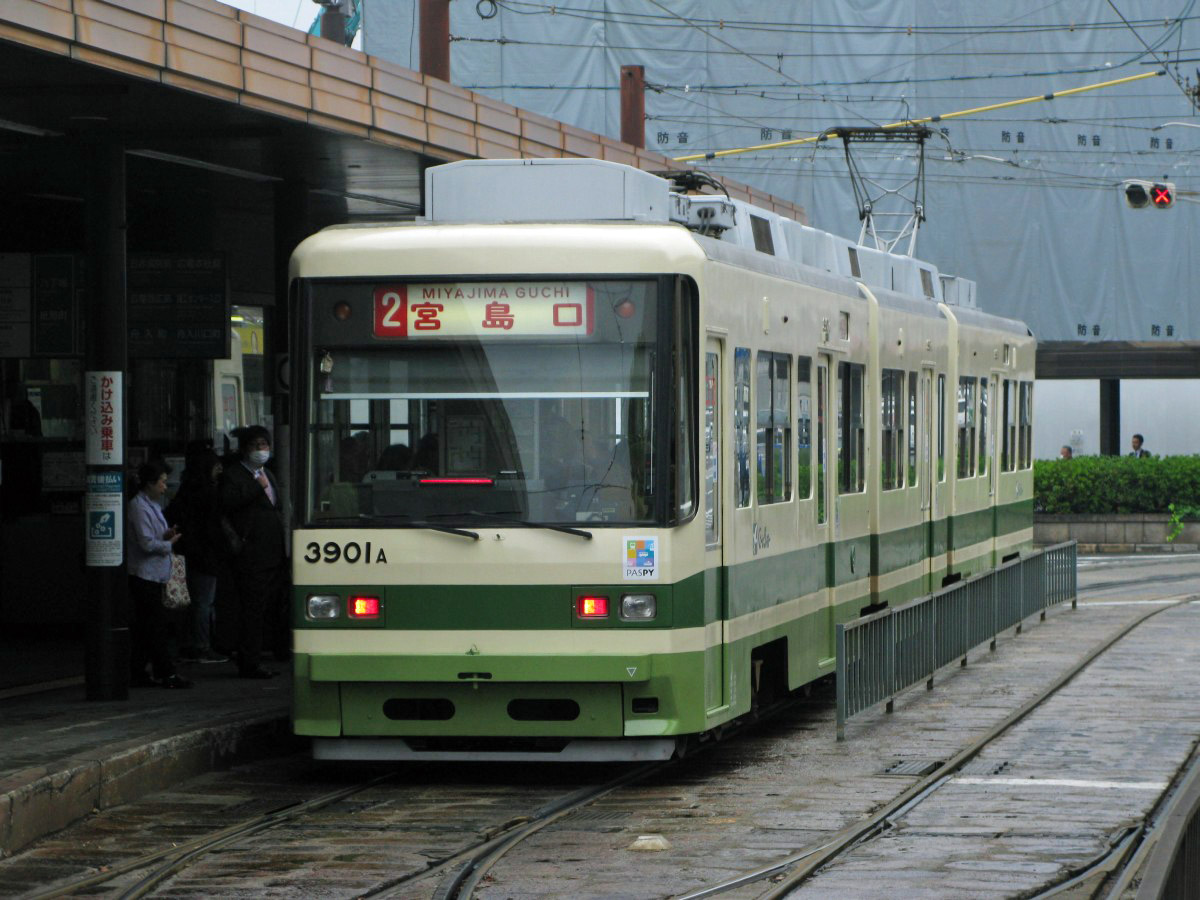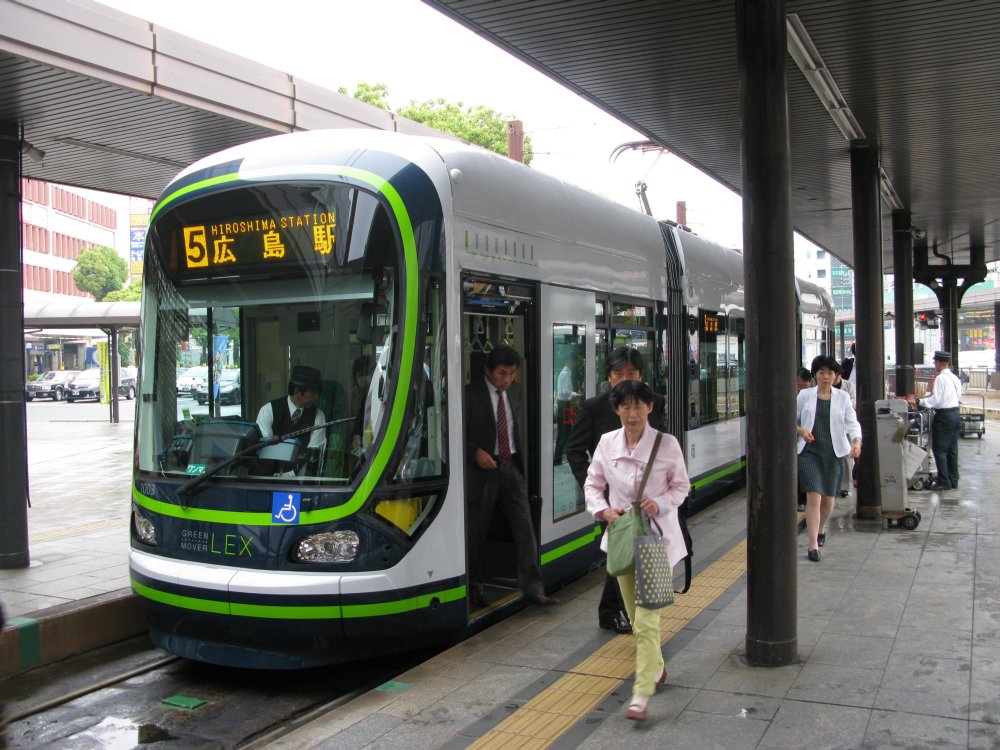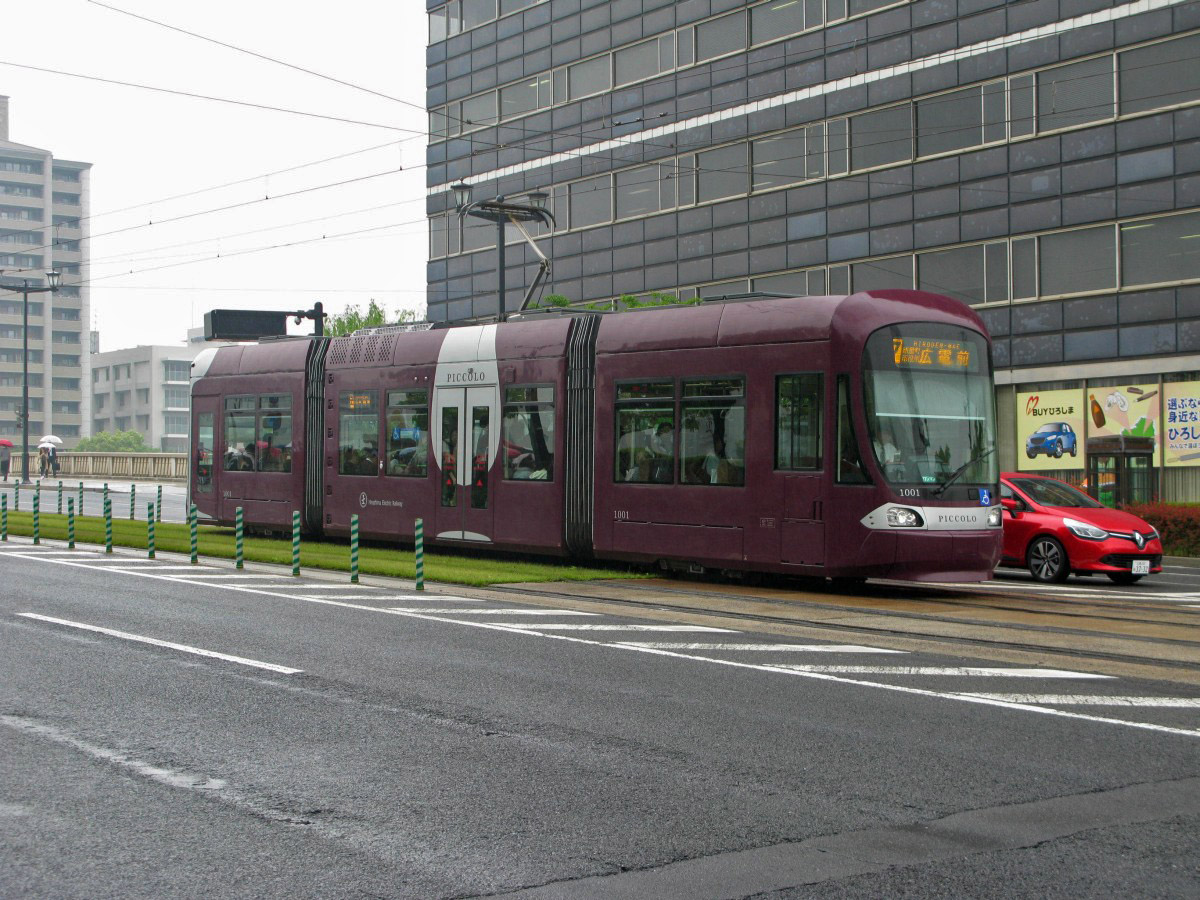 ---
1. Nagoya 2. Fuji & Tokyo 3. Tateyama Kurobe Alpine Route 4. Toyama - Takayama - Tsuyama

5. Tsuyama - Hiroshima

6. Around Kitakyushu 7. Fukuoka 8. SL Hitoyoshi & Hisatsu line 9. Nagasaki 10. Okayama and NE Shikoku 11. Hyogo 12. Osaka 13. Cat Line 14. Nankai 15. The end

© Göran Bæckström 2014