Svenska - Swedish
By train in Japan
1. Nagoya
2. Fuji & Tokyo
3. Tateyama Kurobe Alpine Route
4. Toyama - Takayama - Tsuyama
5. Tsuyama - Hiroshima
6. Around Kitakyushu
7. Fukuoka
8. SL Hitoyoshi & Hisatsu line
9. Nagasaki
10. Okayama and NE Shikoku
11. Hyogo
12. Osaka
13. Cat Line
14. Nankai
15. The end
---
3. Tateyama Kurobe Alpine Route
This is a fascinating way to cross over a mountain range. The journey consists of: Trolleybus in tunnel - walking over a huge dam - funicular - aerial tramway - trolleybus in tunnel.
Than you are up at 2.450 meters and if you are there between mid-April and mid-May, you will be surrounded by a lot of snow. The onward journey is by bus down, down, down in hairpin curves and finally a funicular again.
Read more here:
Tateyama Kurobe Alpine Route
---
The trolley buses leave Ogisawa in convoy through the tunnel.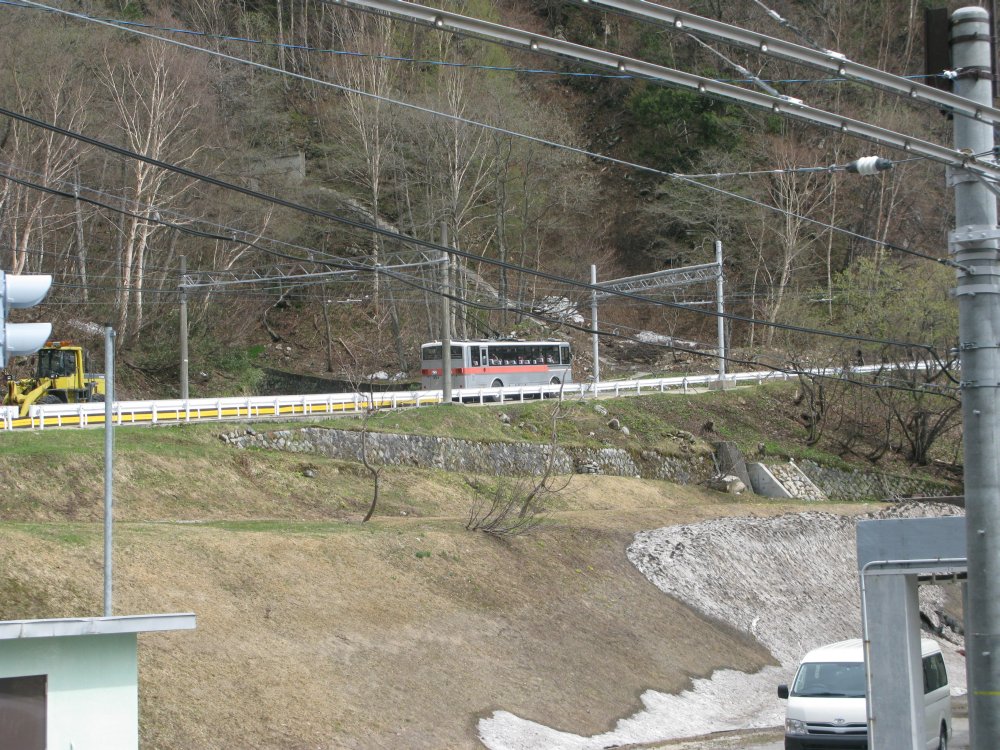 Kurobe Dam, 186 m heigh, is the tallest dam in Japan. This particular day was the water level at 142 m.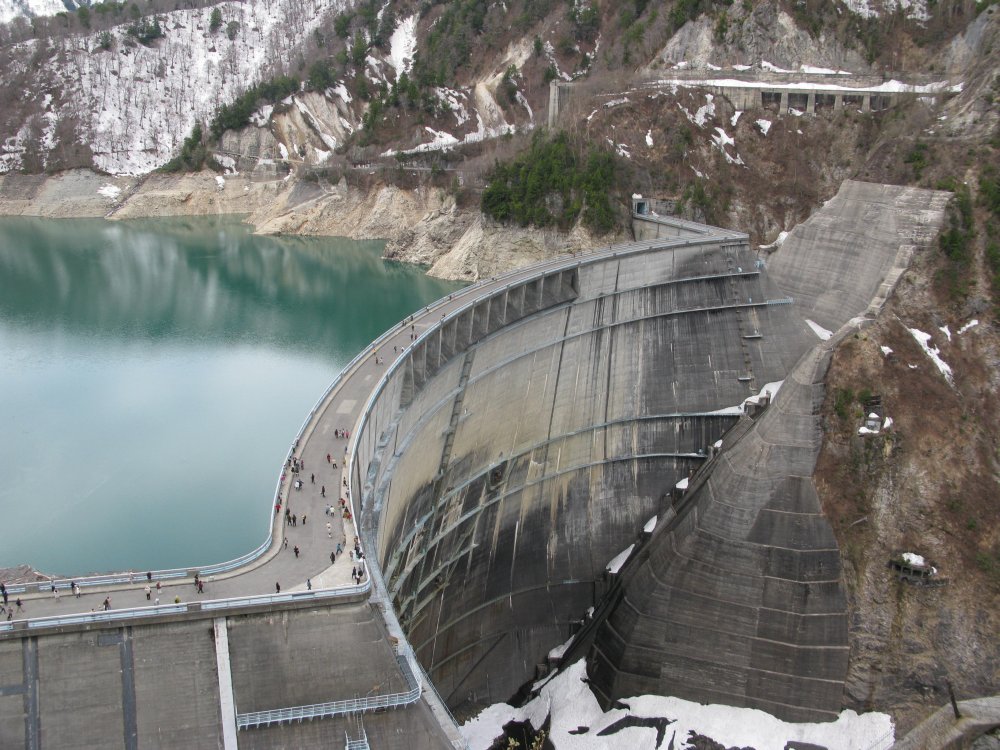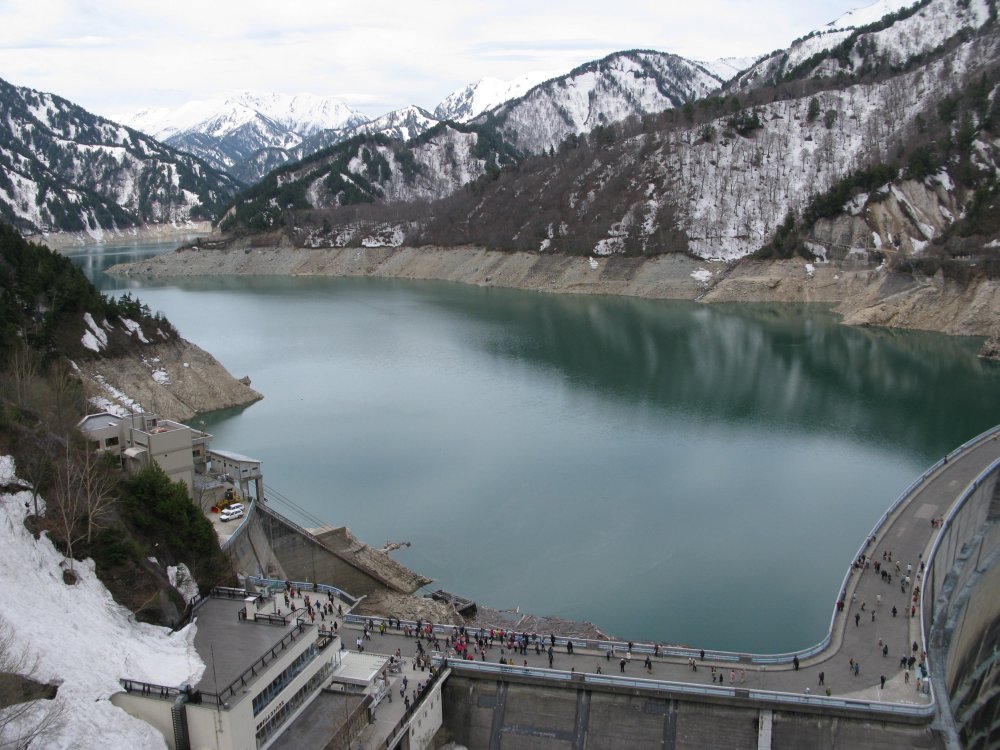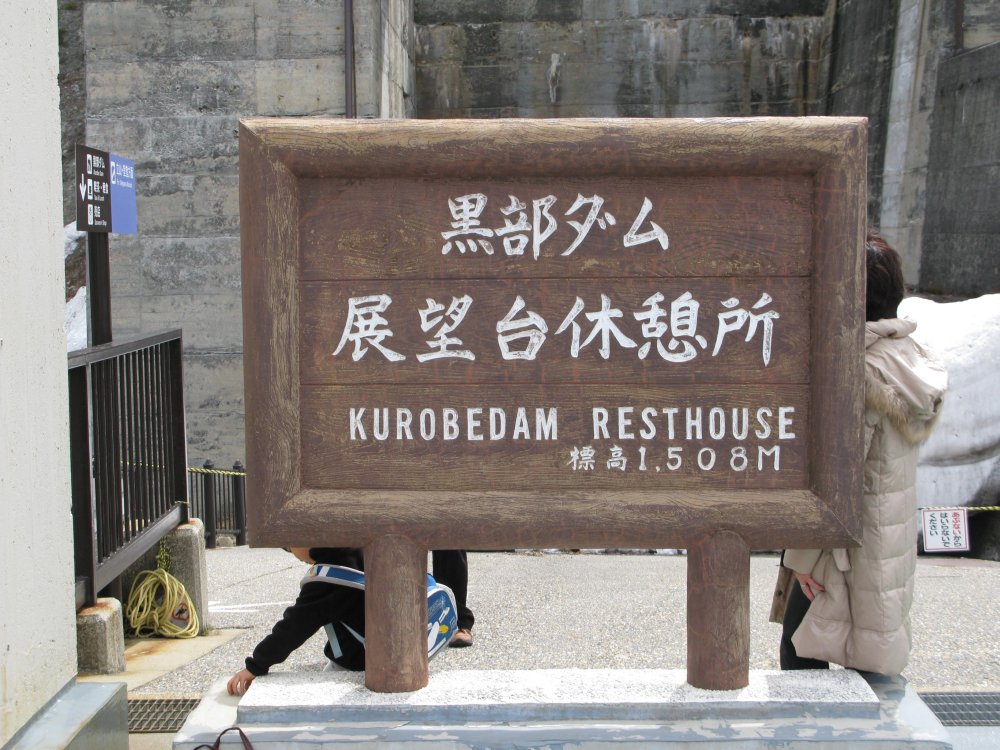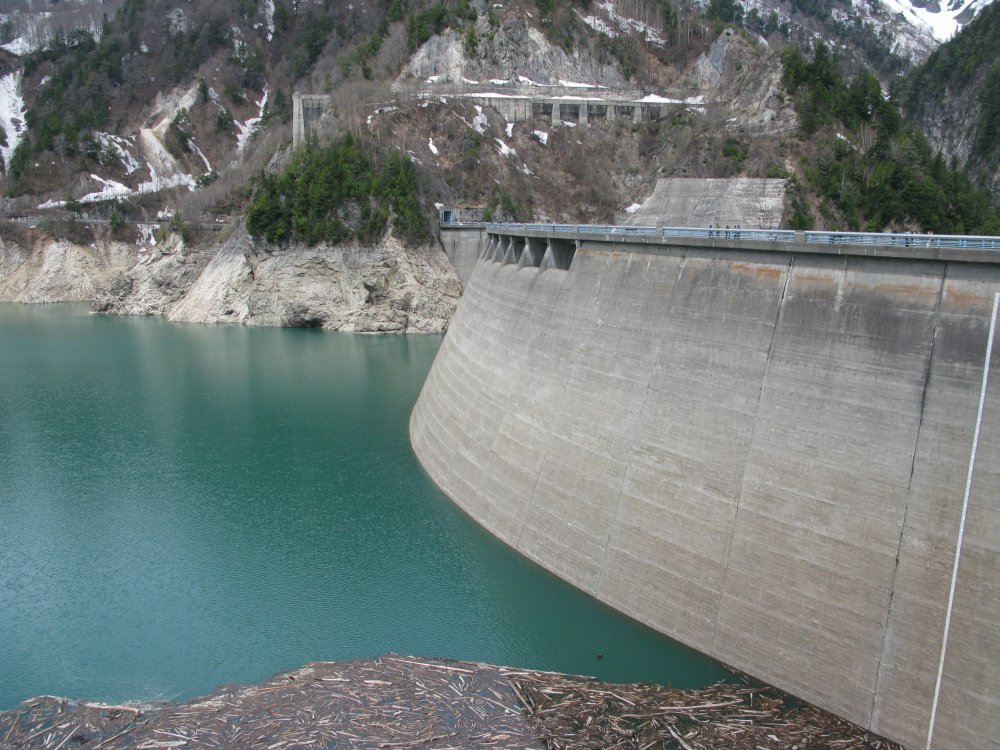 The trolley buses have arrived at Murudo, elevation 2.450 m.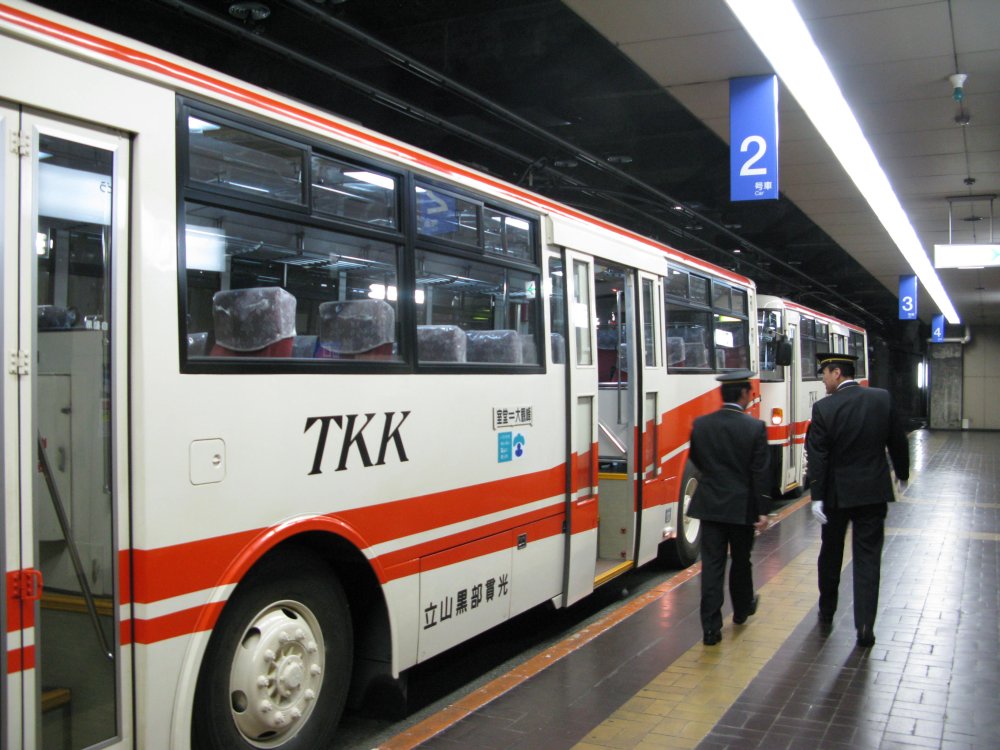 The main attraction at Murudo is the snow corridor, a 500 m part of the road with 15-17 m high snow walls.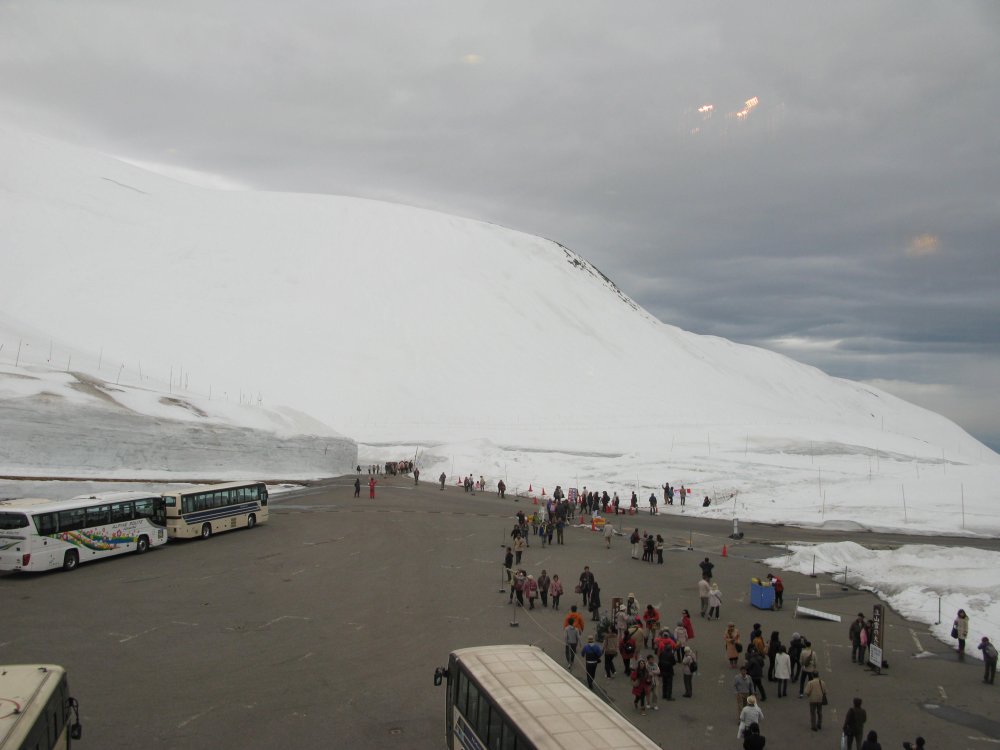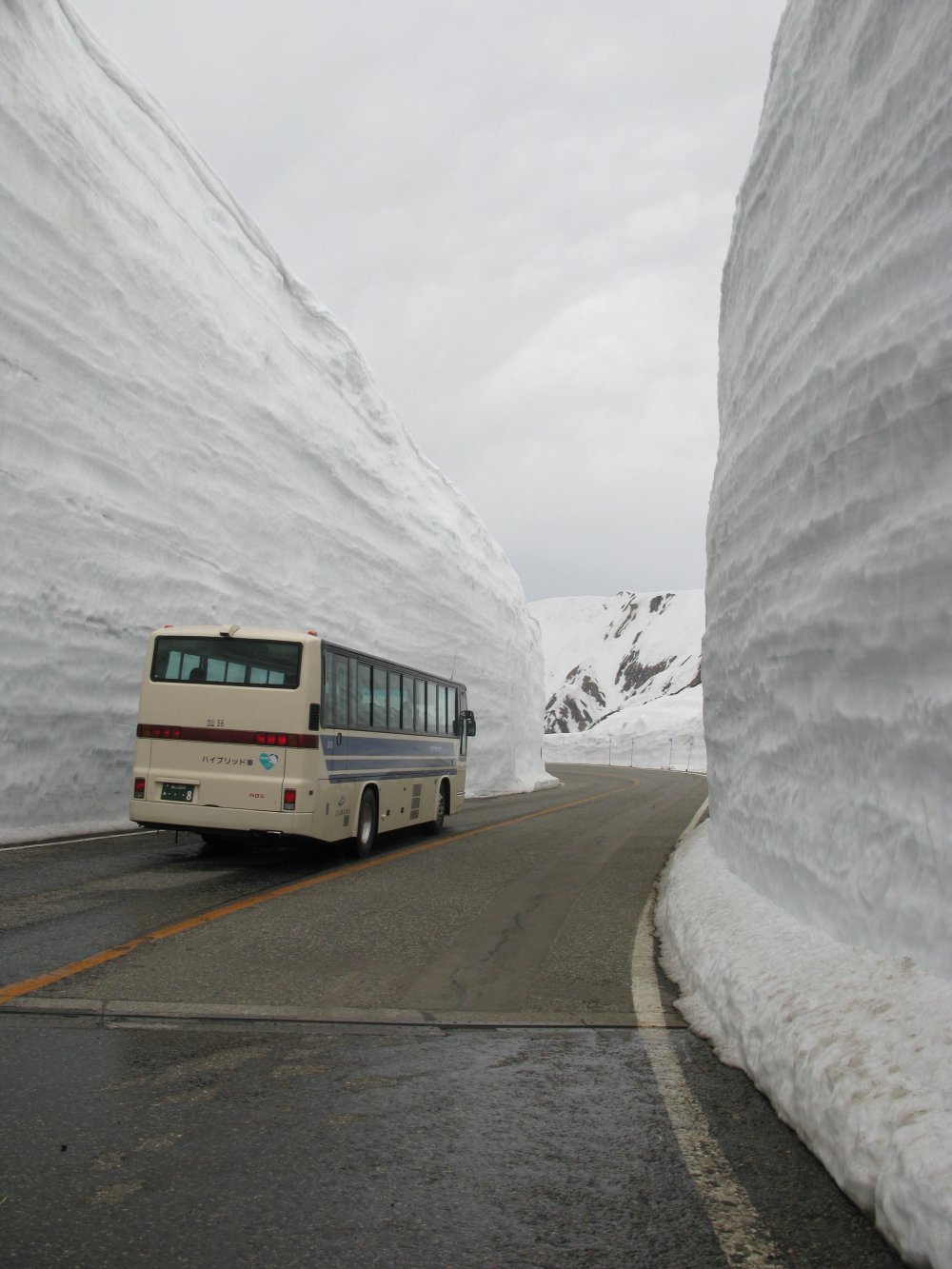 Many hairpin curves down the road...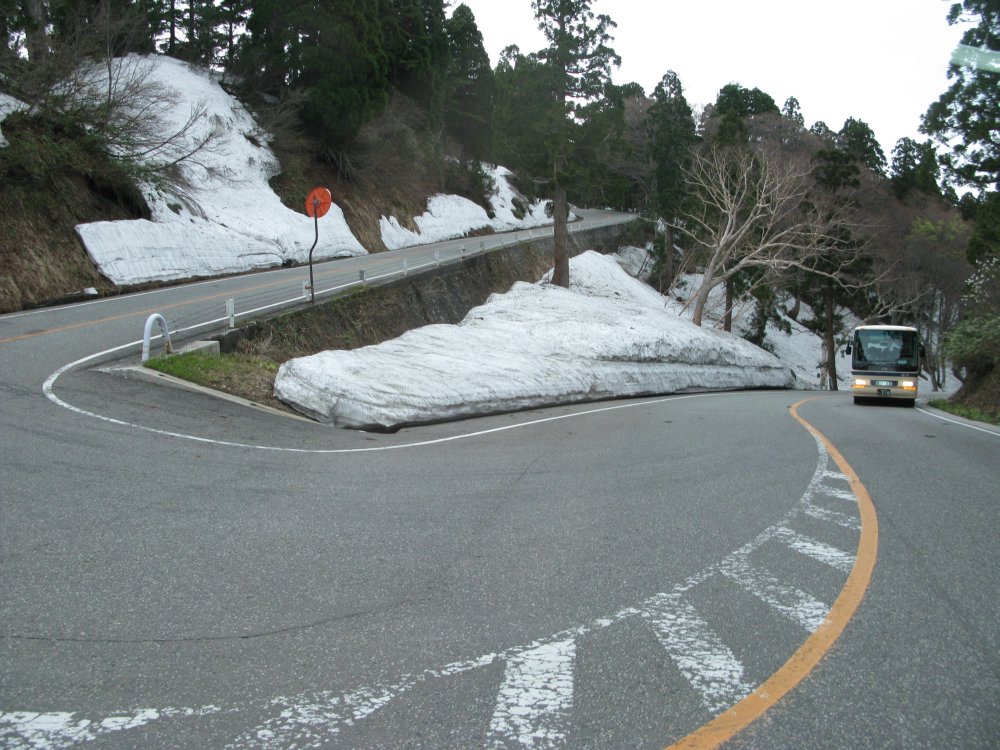 The Chitetsu local bound for Dentetsu-Toyama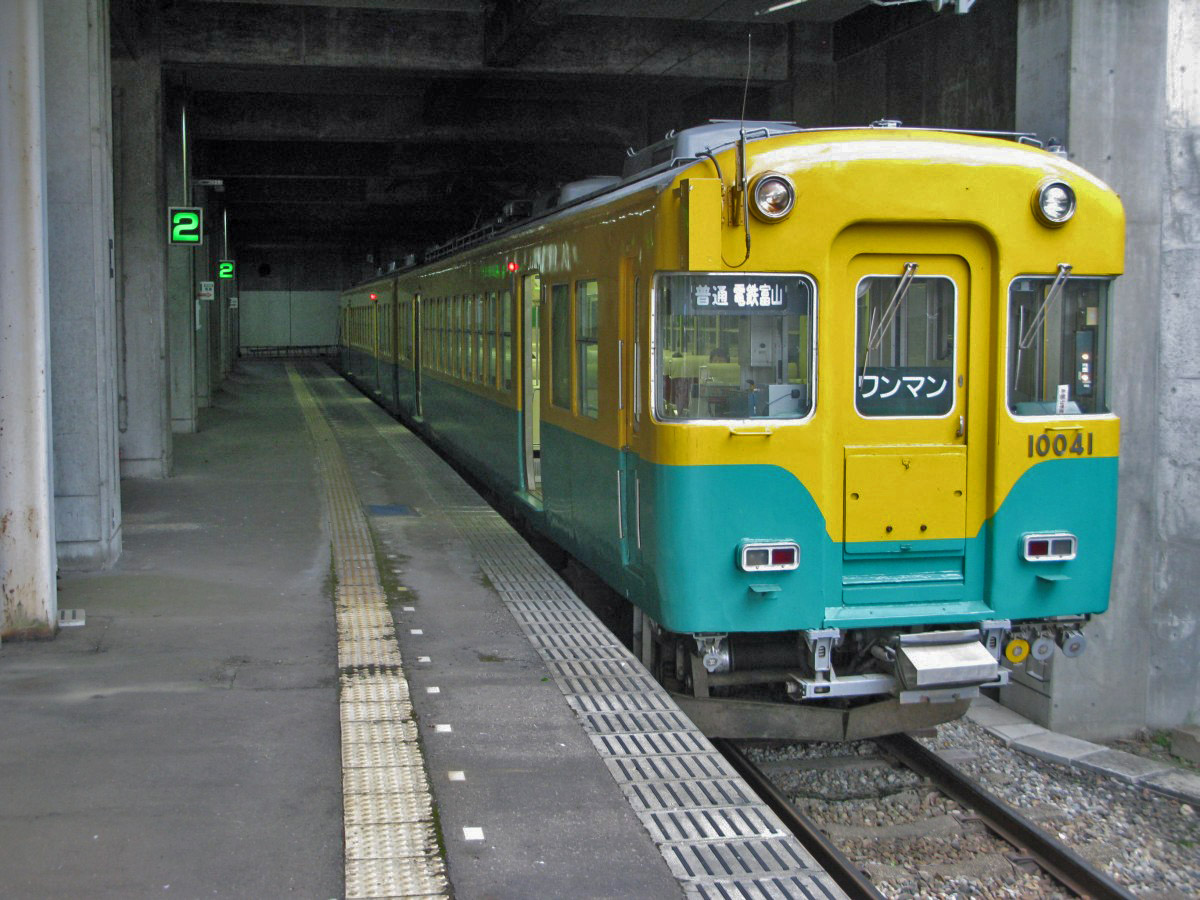 Connecting train from Chitetsu Kamidaki line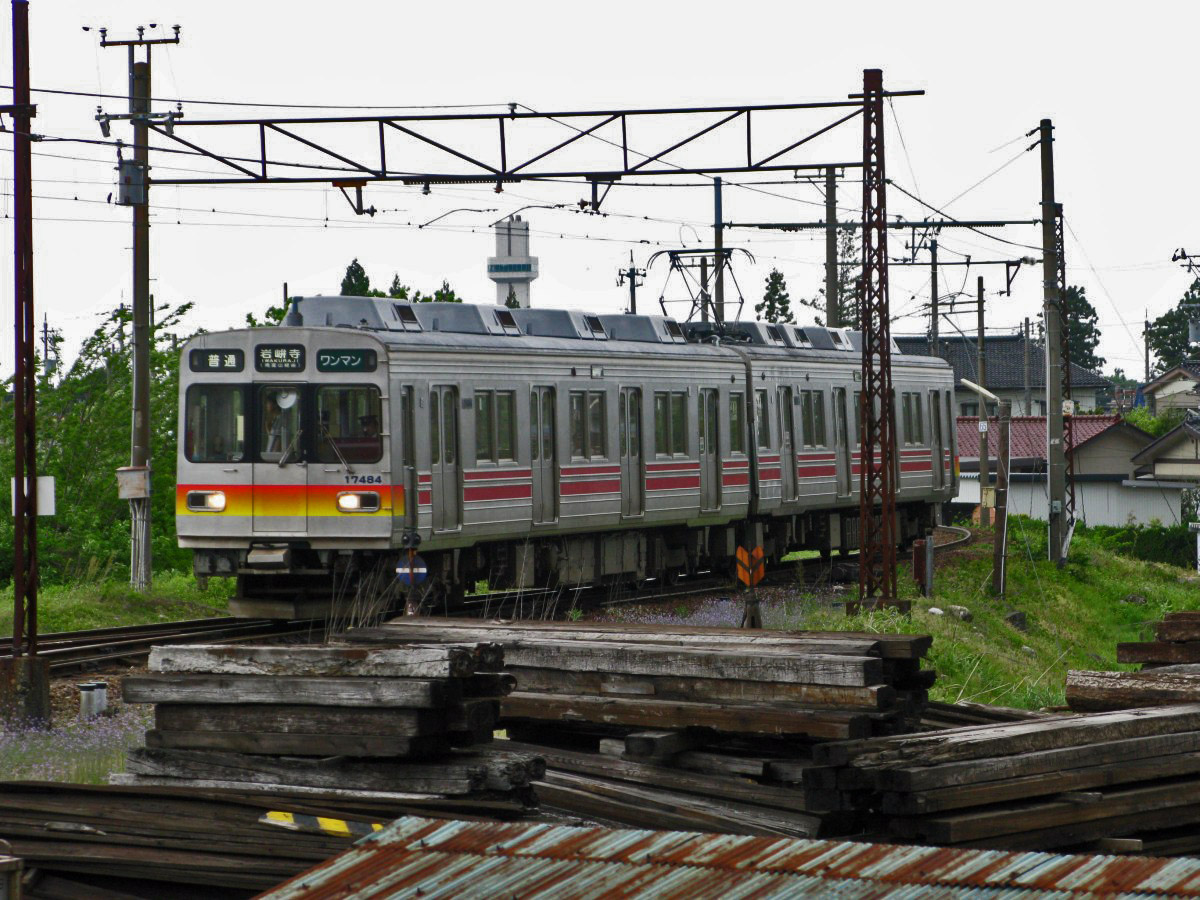 Dentetsu-Toyama; Chitetsu terminal in Toyama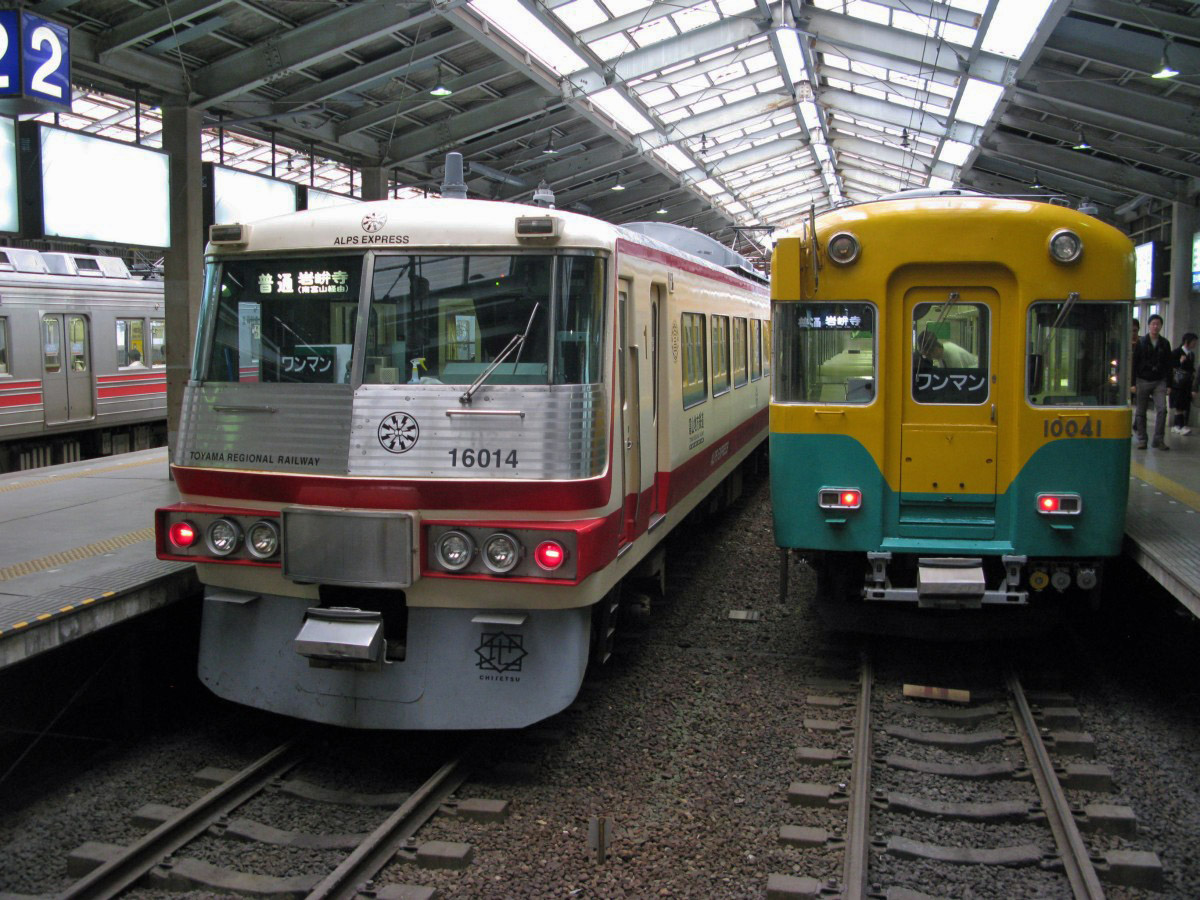 A view from my hotel room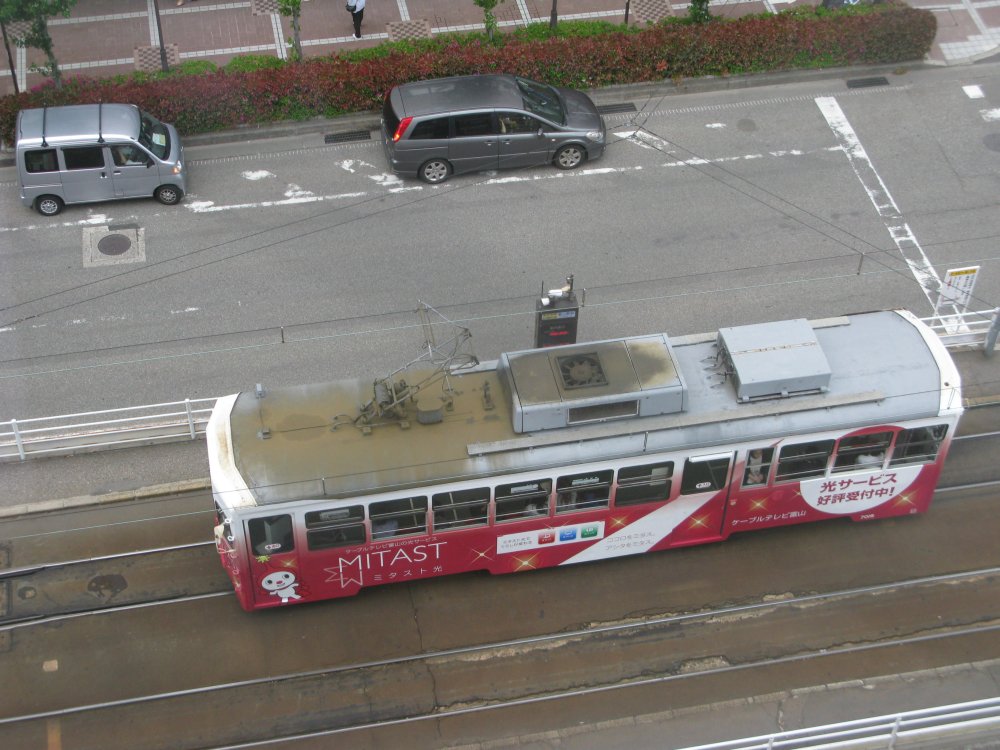 ---
1. Nagoya 2. Fuji & Tokyo

3. Tateyama Kurobe Alpine Route

4. Toyama - Takayama - Tsuyama 5. Tsuyama - Hiroshima 6. Around Kitakyushu 7. Fukuoka 8. SL Hitoyoshi & Hisatsu line 9. Nagasaki 10. Okayama and NE Shikoku 11. Hyogo 12. Osaka 13. Cat Line 14. Nankai 15. The end

© Göran Bæckström 2014