Svenska - Swedish
By train in Japan
1. Nagoya
2. Fuji & Tokyo
3. Tateyama Kurobe Alpine Route
4. Toyama - Takayama - Tsuyama
5. Tsuyama - Hiroshima
6. Around Kitakyushu
7. Fukuoka
8. SL Hitoyoshi & Hisatsu line
9. Nagasaki
10. Okayama and NE Shikoku
11. Hyogo
12. Osaka
13. Cat Line
14. Nankai
15. The end
---
2. Fuji & Tokyo
Our trip was mainly in Western Japan, but we started with a day trip to Tokyo.
---
We travelled by Tokaido Shinkansen, 342 km in 103 minutes, that's 199 km/h in average.
The picture shows our train, the 8.27 Hikari bound for Tokyo.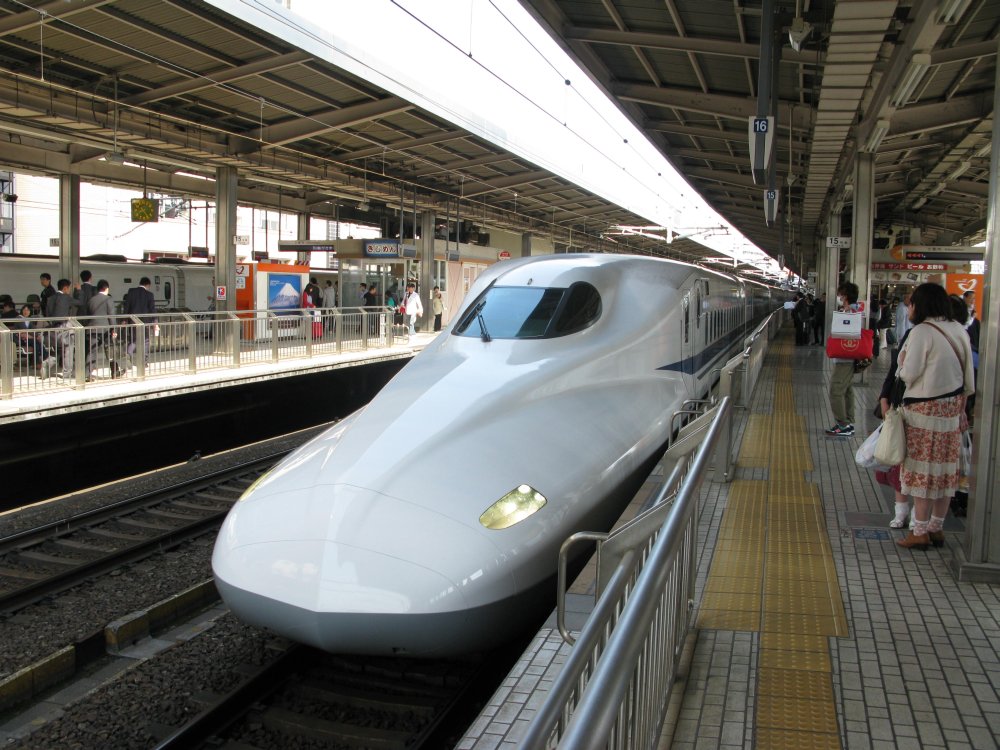 Mt. Fuji was in good mood so we got quite nice pictures from the train.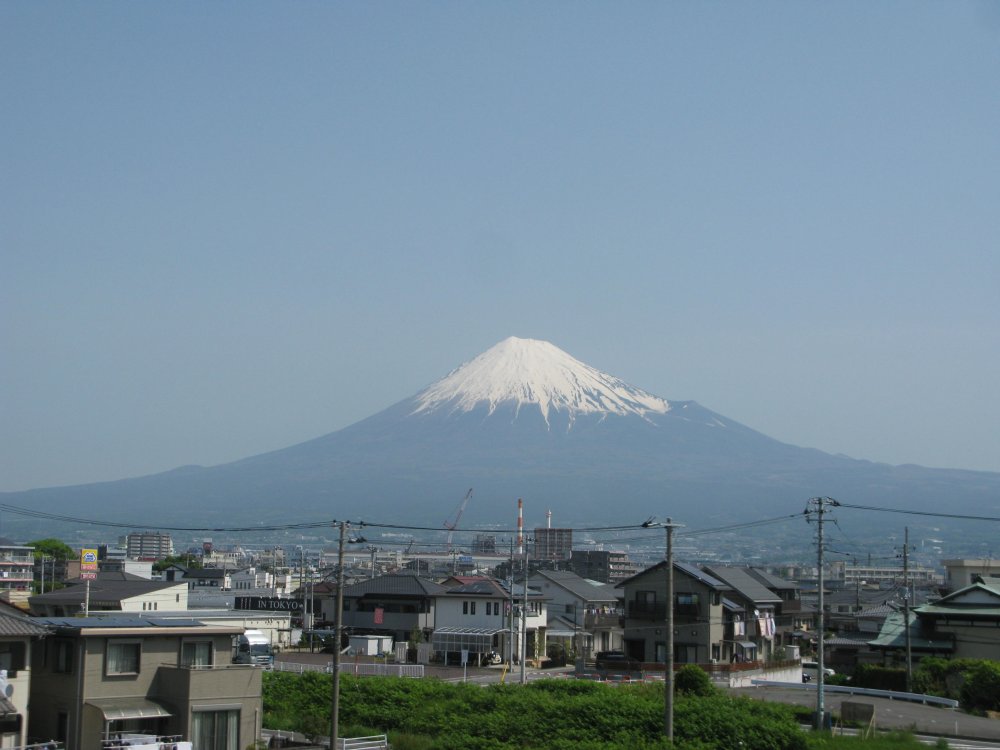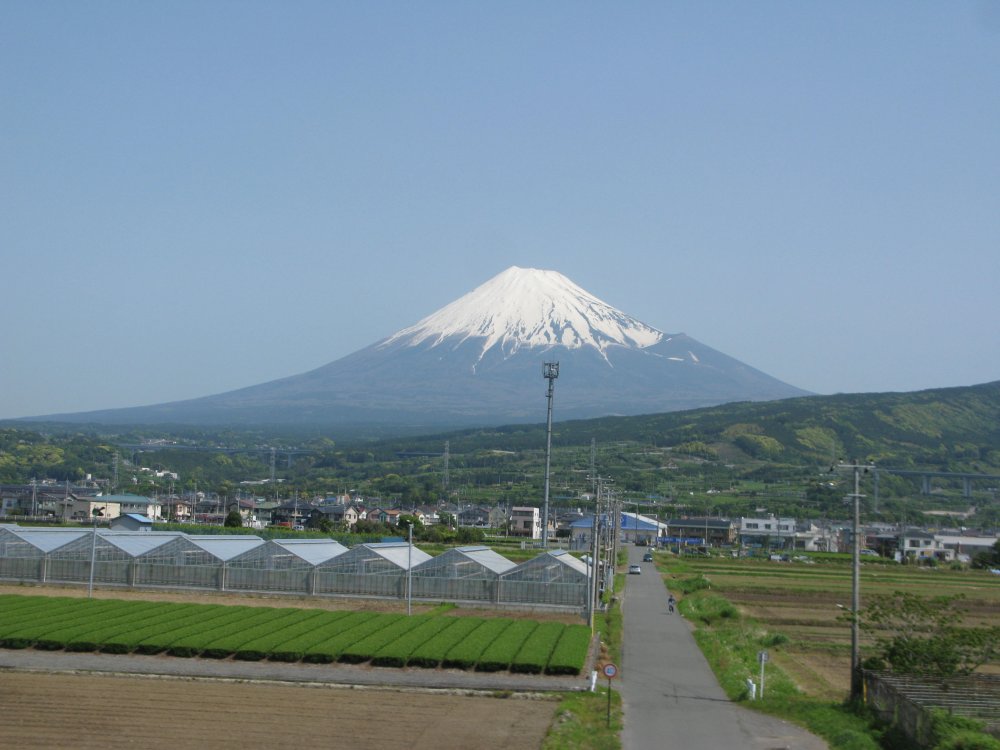 Departure board. The second row shows which stations that are served by the train and also the stations that are not served.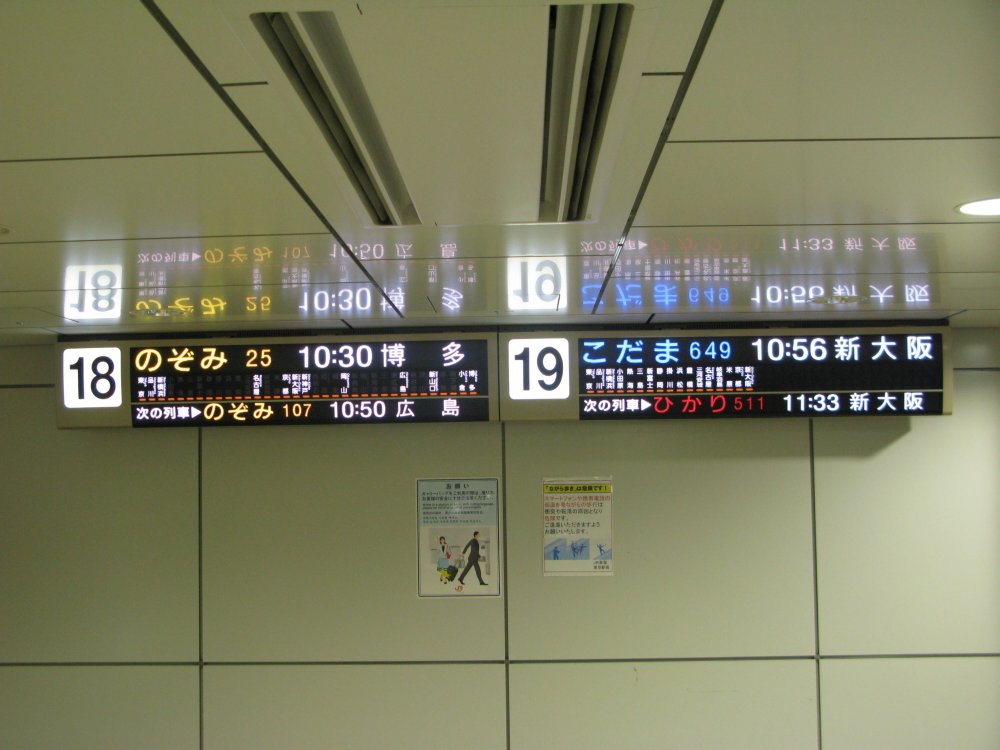 Cleaning completed.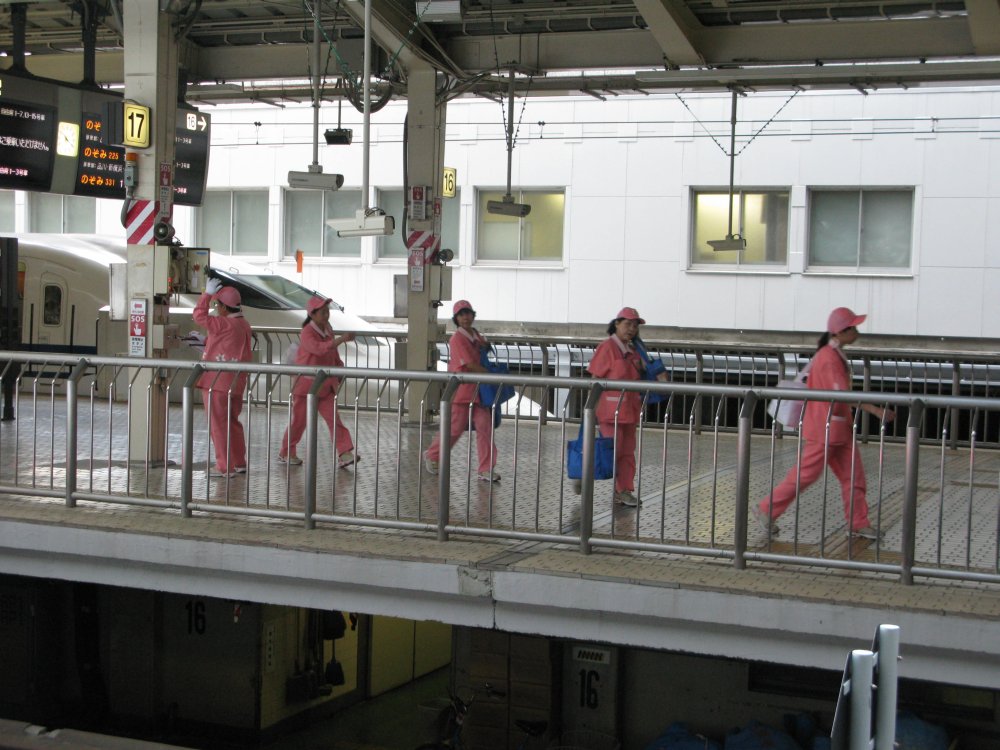 Shinkansen type E5, maximum speed 320 km/h. Used in Hayabusa trains at Tohoku Shinkansen between Tokyo and Shin-Aomori.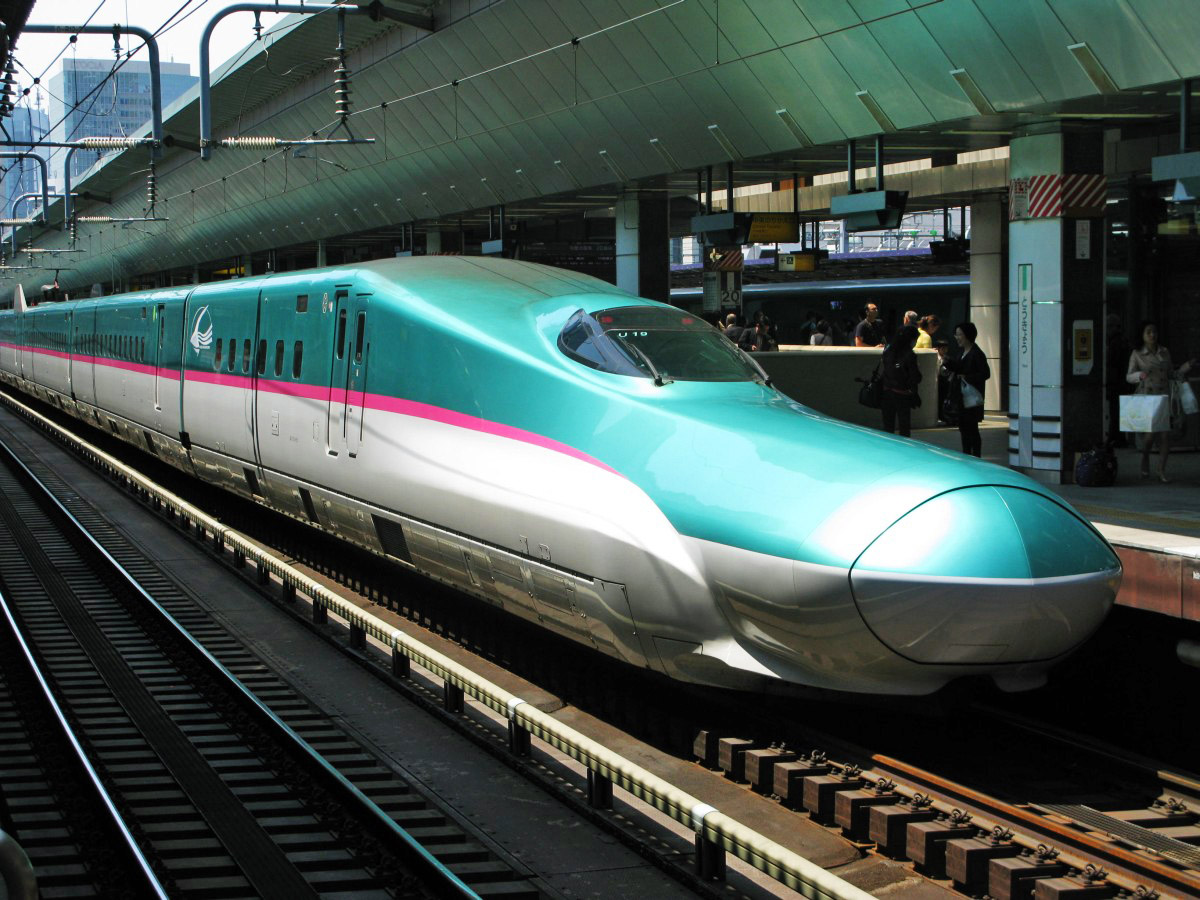 Kiosk. Very familiar word for us as we call it the same in Swedish!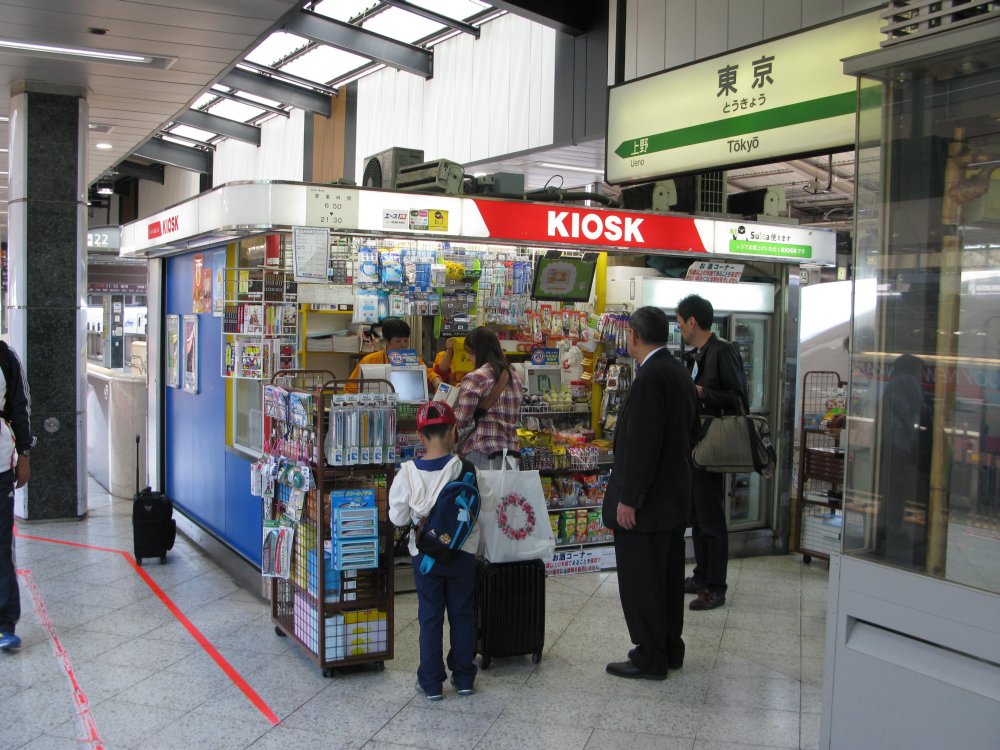 A trip with Yurikamome (a type of sea gull), a 15 km driver-less guide way in the harbour area where a new city has been built.
The front seat is really attractive for rail fans of all ages!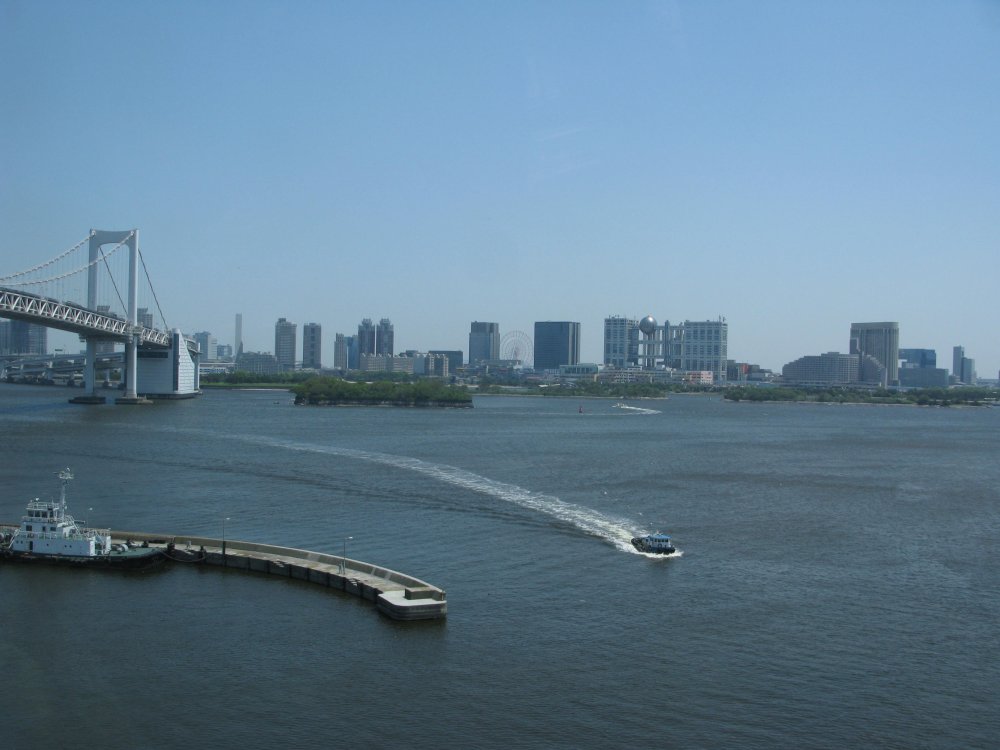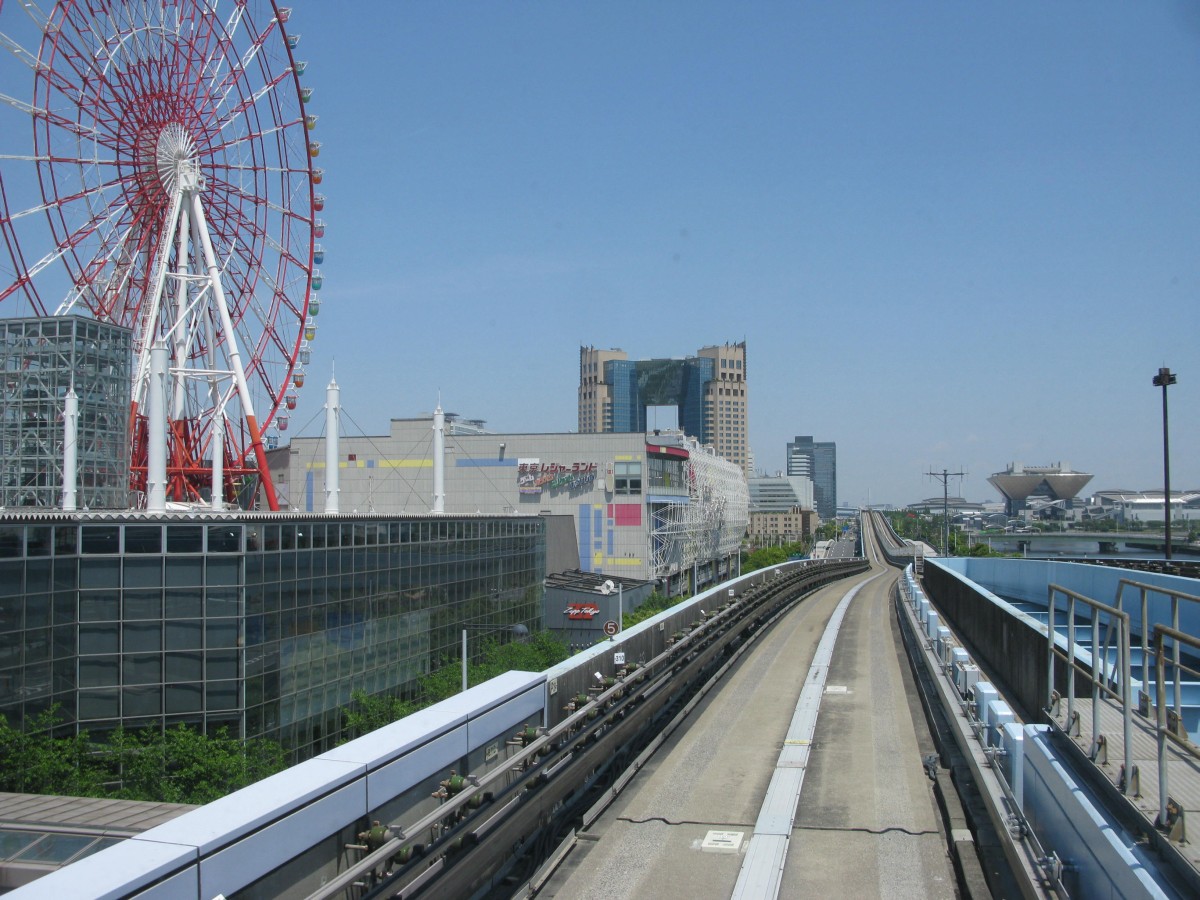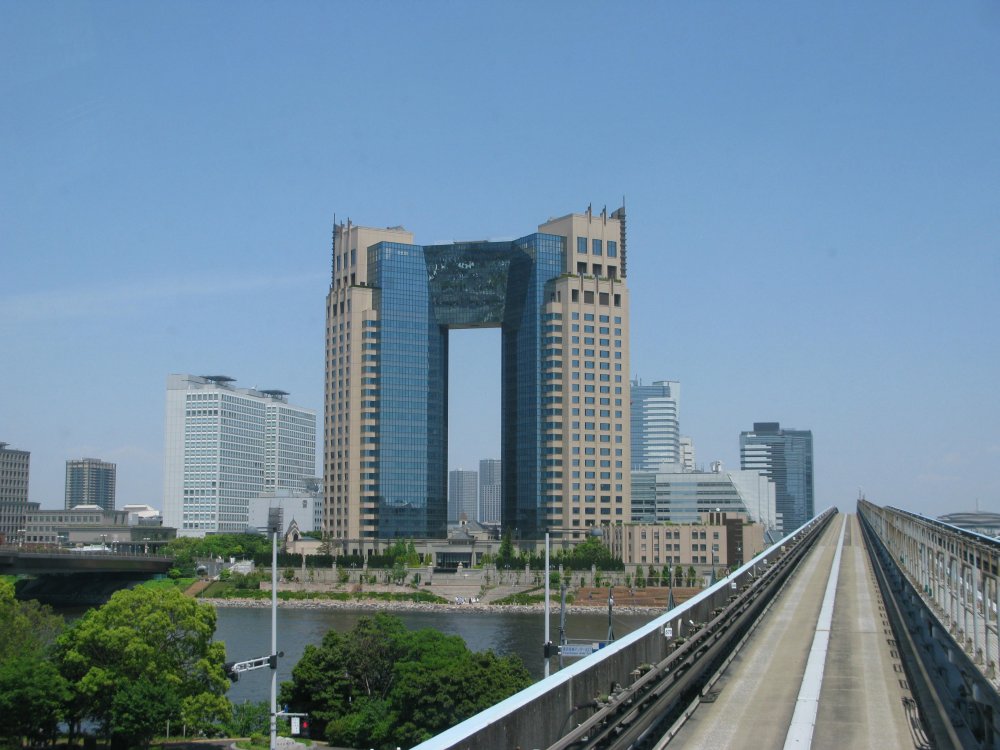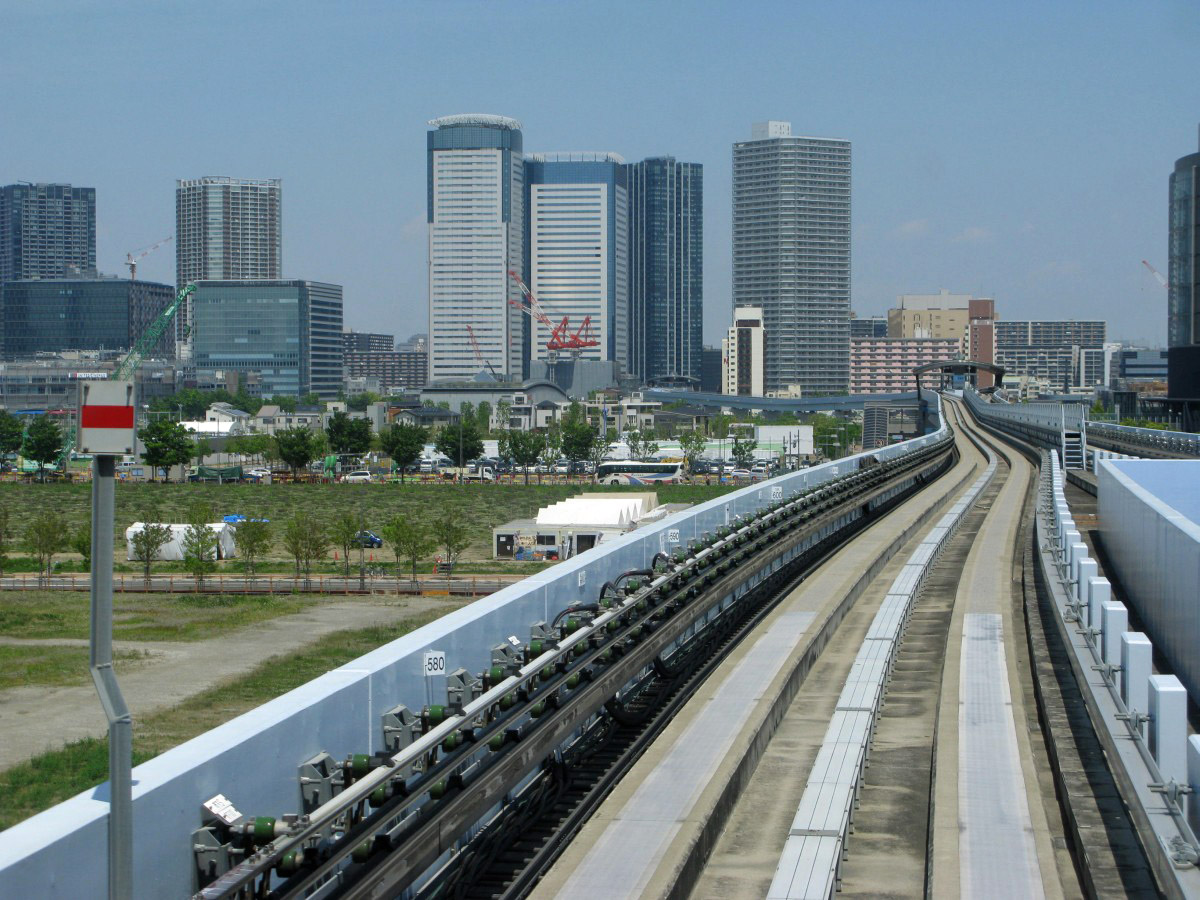 A Chuo-Sobu local between Akihabara and Ochanomizu.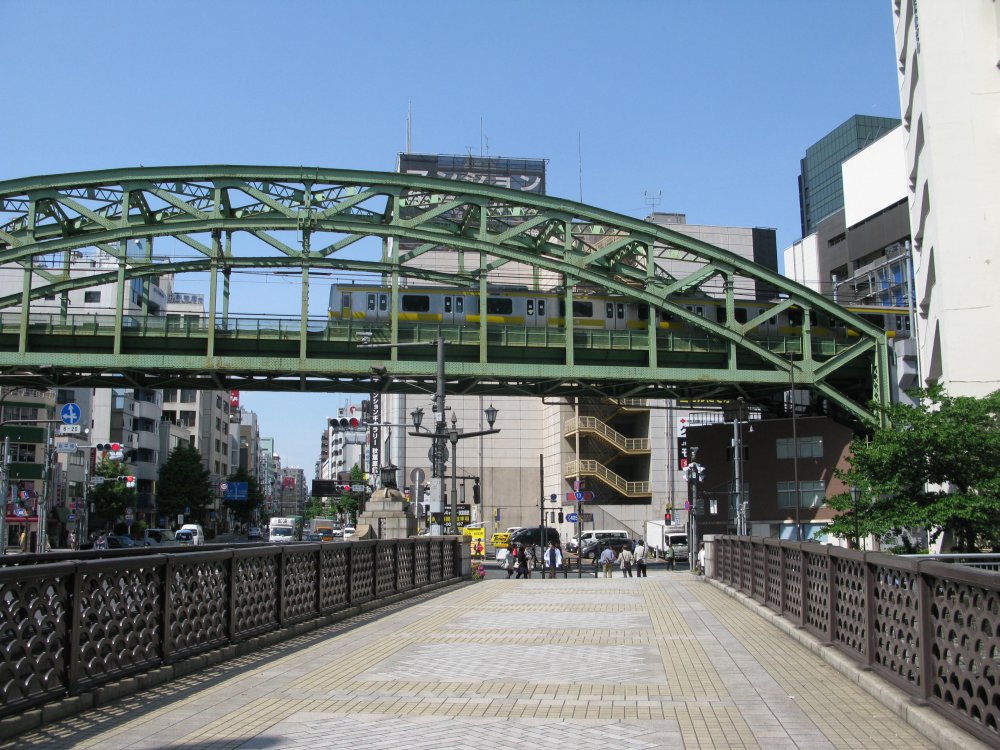 The last stop in Tokyo was in the neighbour city Yokohama. I like the area around Sakuragicho staiton with Landmark Tower, the museum ship Nippon Maru and the walkway on the old harbour railway.
Finally we took a Yokohama line local bound for Shin-Yokohama, the city's Shinkansen station.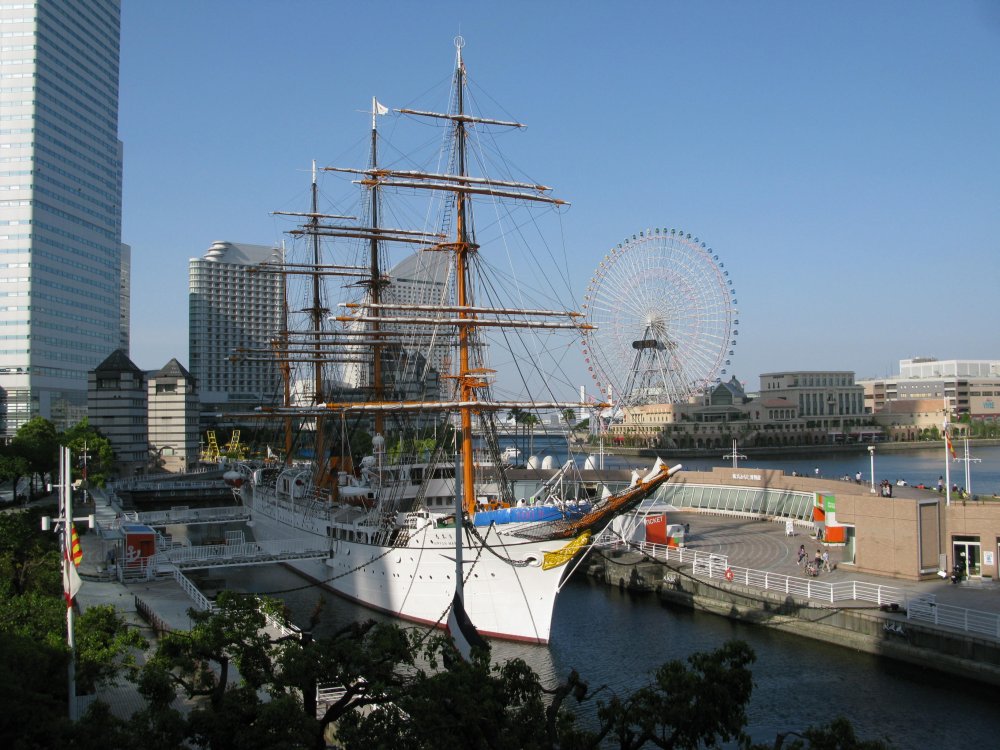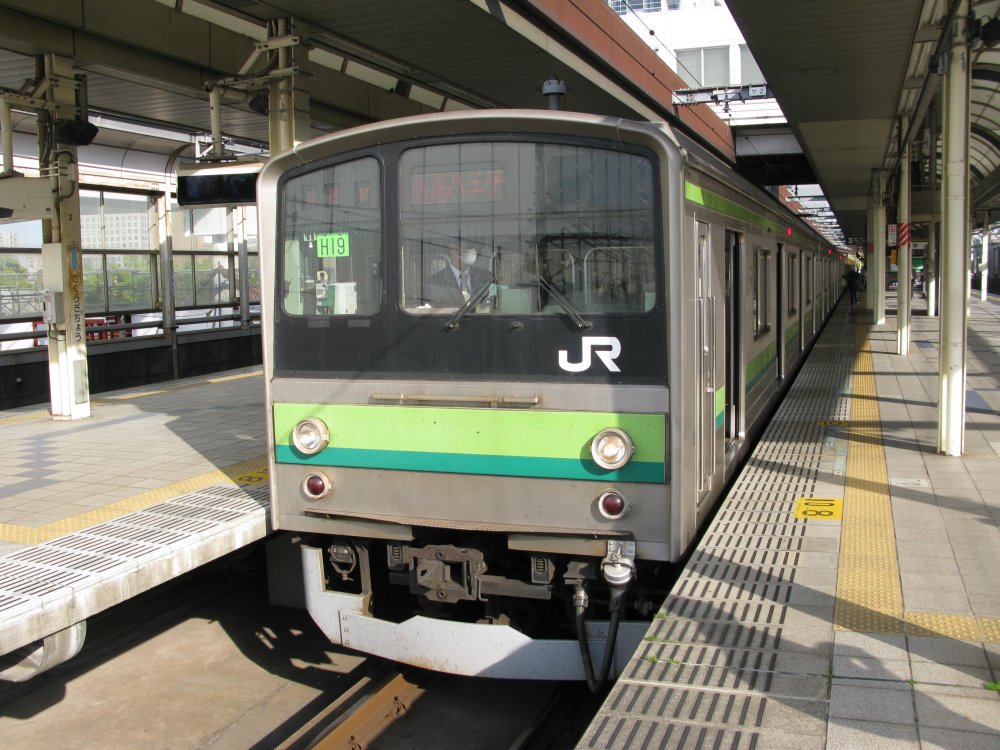 Onboard our train. Shinkansen indoor design is functional but boring.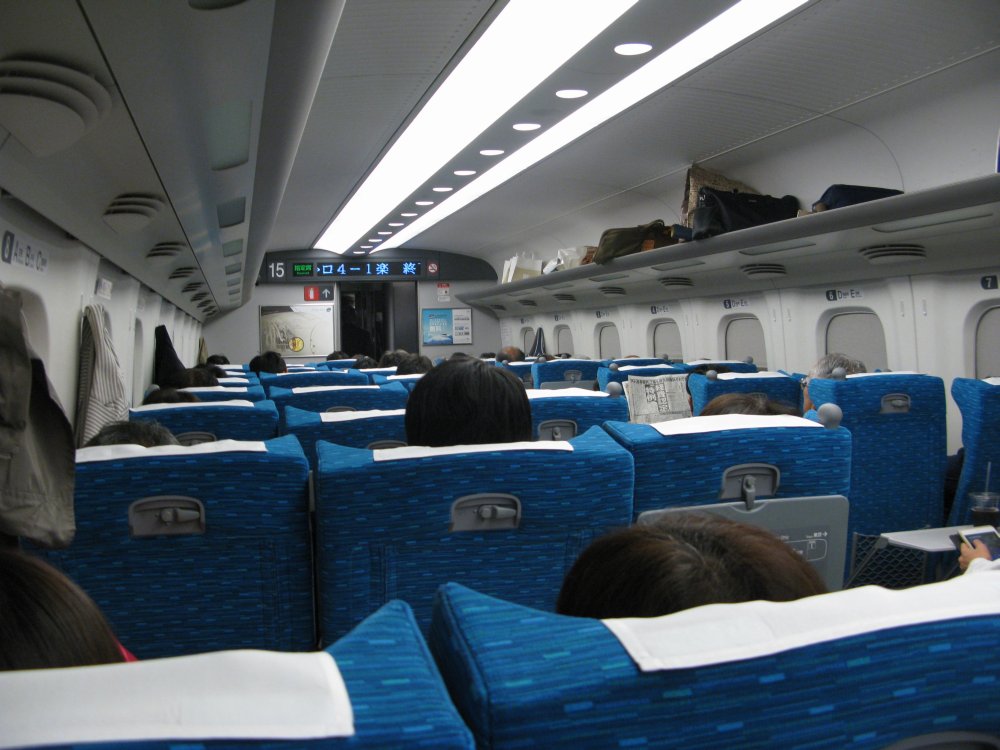 A last train picture before we started searching for some nice Japanese food.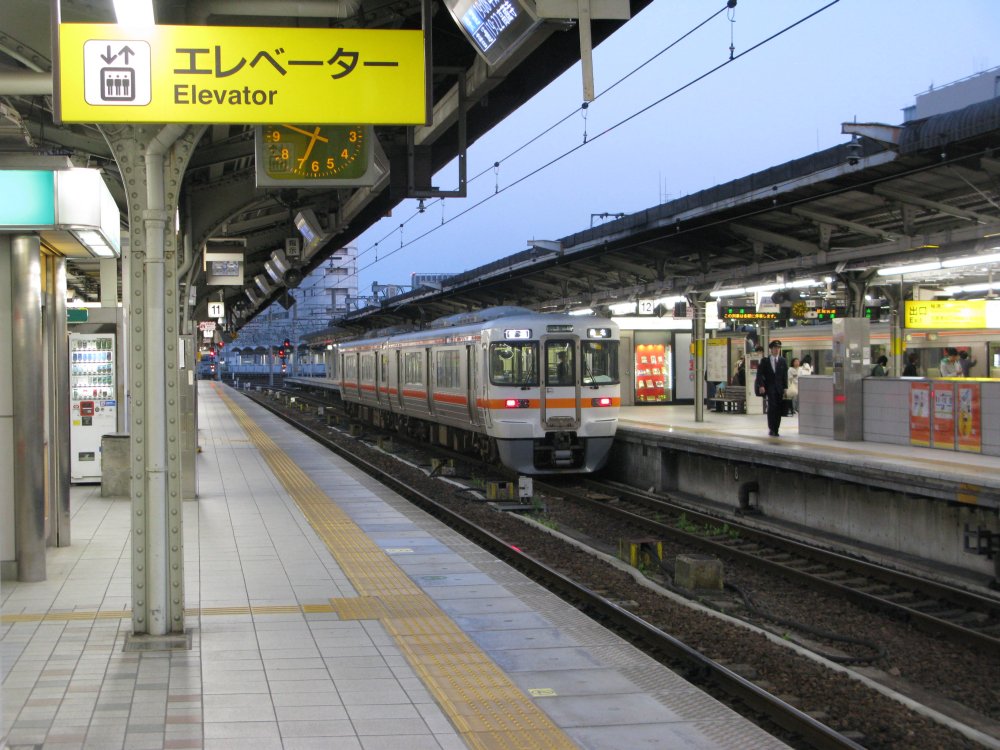 ---
1. Nagoya

2. Fuji & Tokyo

3. Tateyama Kurobe Alpine Route 4. Toyama - Takayama - Tsuyama 5. Tsuyama - Hiroshima 6. Around Kitakyushu 7. Fukuoka 8. SL Hitoyoshi & Hisatsu line 9. Nagasaki 10. Okayama and NE Shikoku 11. Hyogo 12. Osaka 13. Cat Line 14. Nankai 15. The end

© Göran Bæckström 2014