Svenska - Swedish
By train in Japan
1. Nagoya
2. Fuji & Tokyo
3. Tateyama Kurobe Alpine Route
4. Toyama - Takayama - Tsuyama
5. Tsuyama - Hiroshima
6. Around Kitakyushu
7. Fukuoka
8. SL Hitoyoshi & Hisatsu line
9. Nagasaki
10. Okayama and NE Shikoku
11. Hyogo
12. Osaka
13. Cat Line
14. Nankai
15. The end
---
14. Nankai
Nankai Electric Railway is a company serving the area between Osaka and Wakayama as well as the Kansai Airport. Two main lines and six branch lines.
---
I spent a few hours on the branch lines around Wakayama (Wakayamako "Wakayama Harbour", Kada, Tanagawa).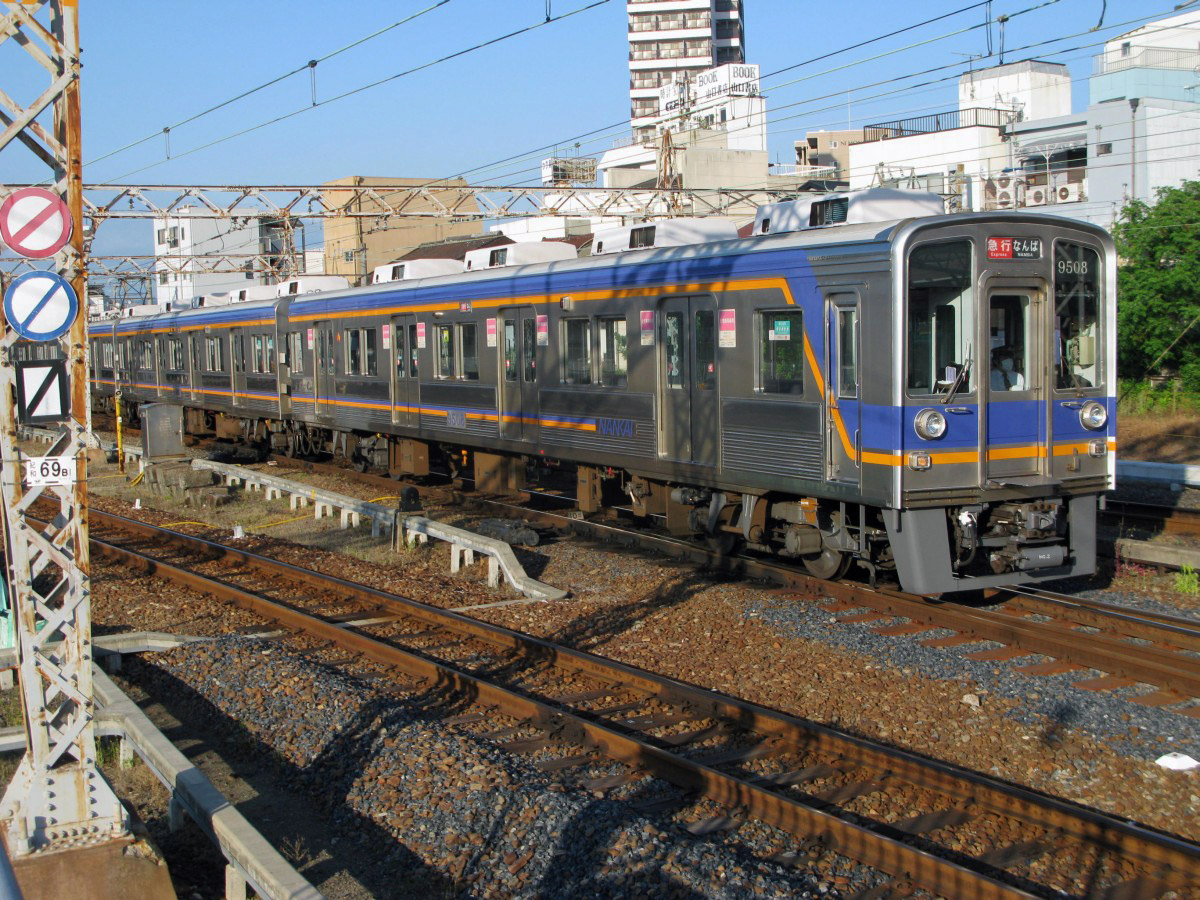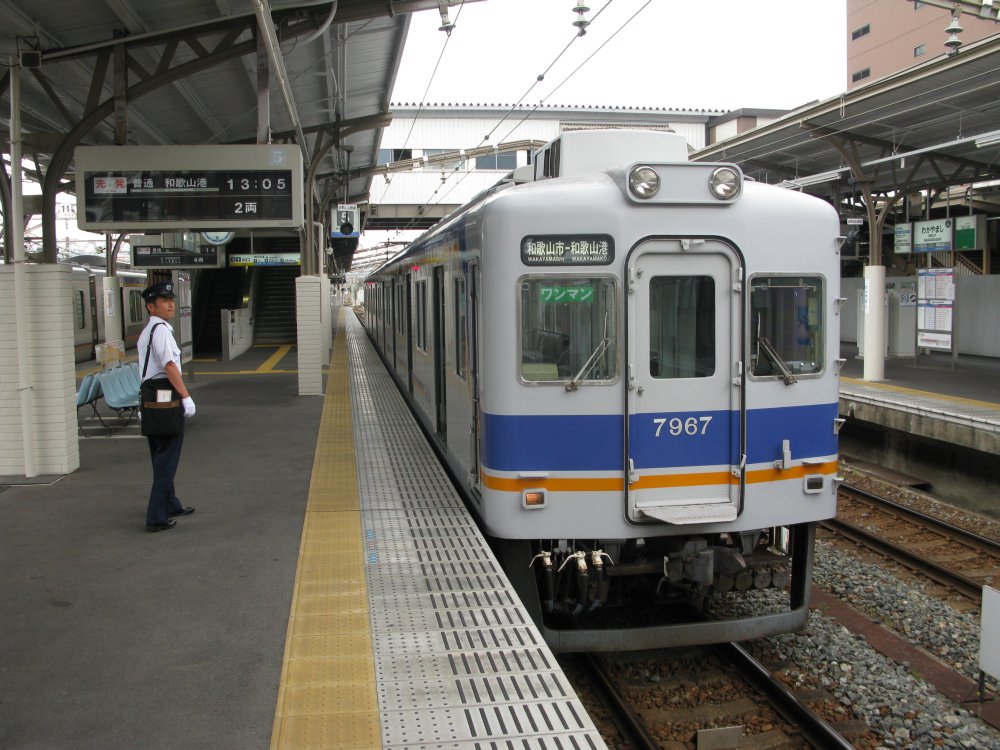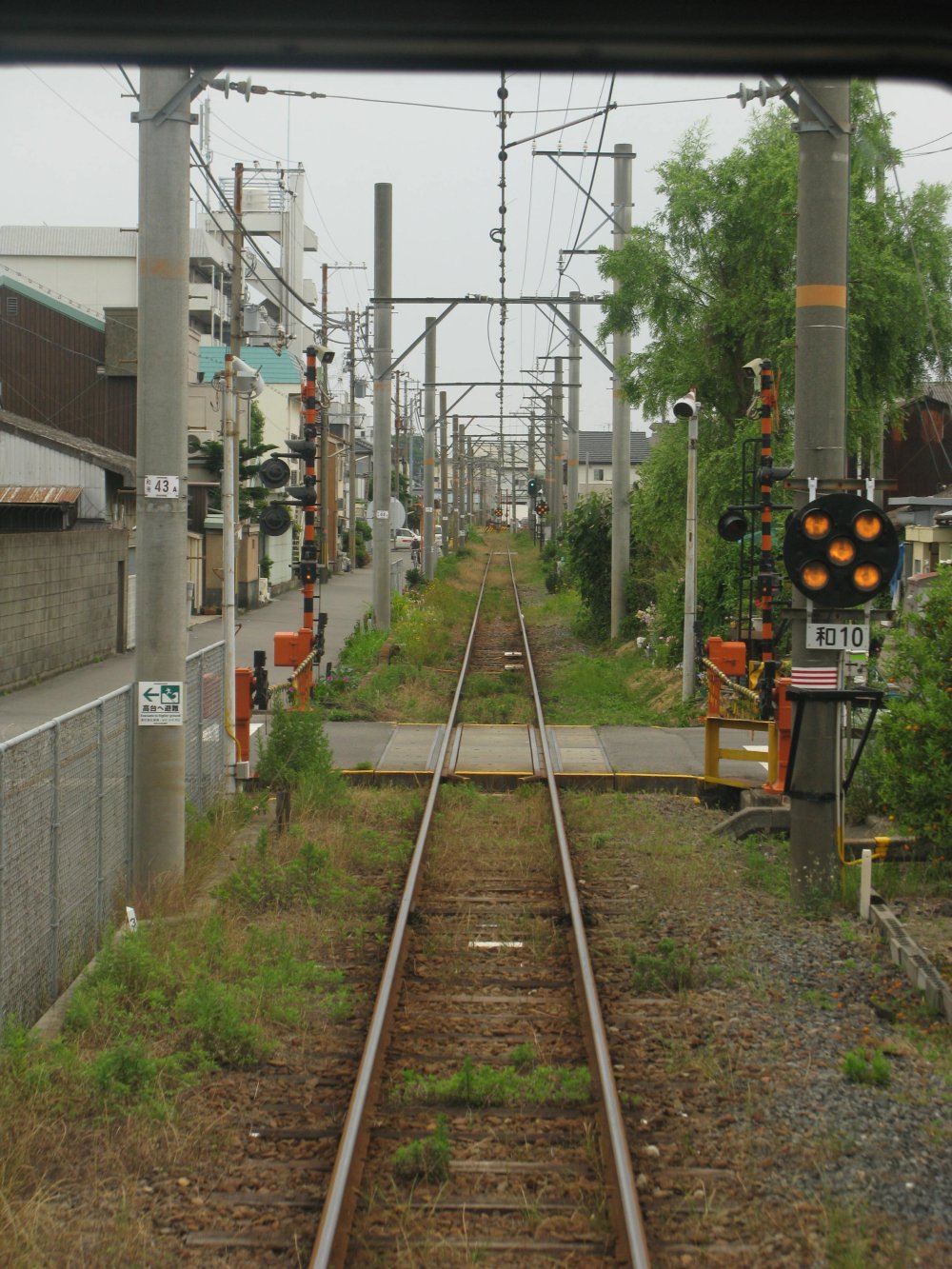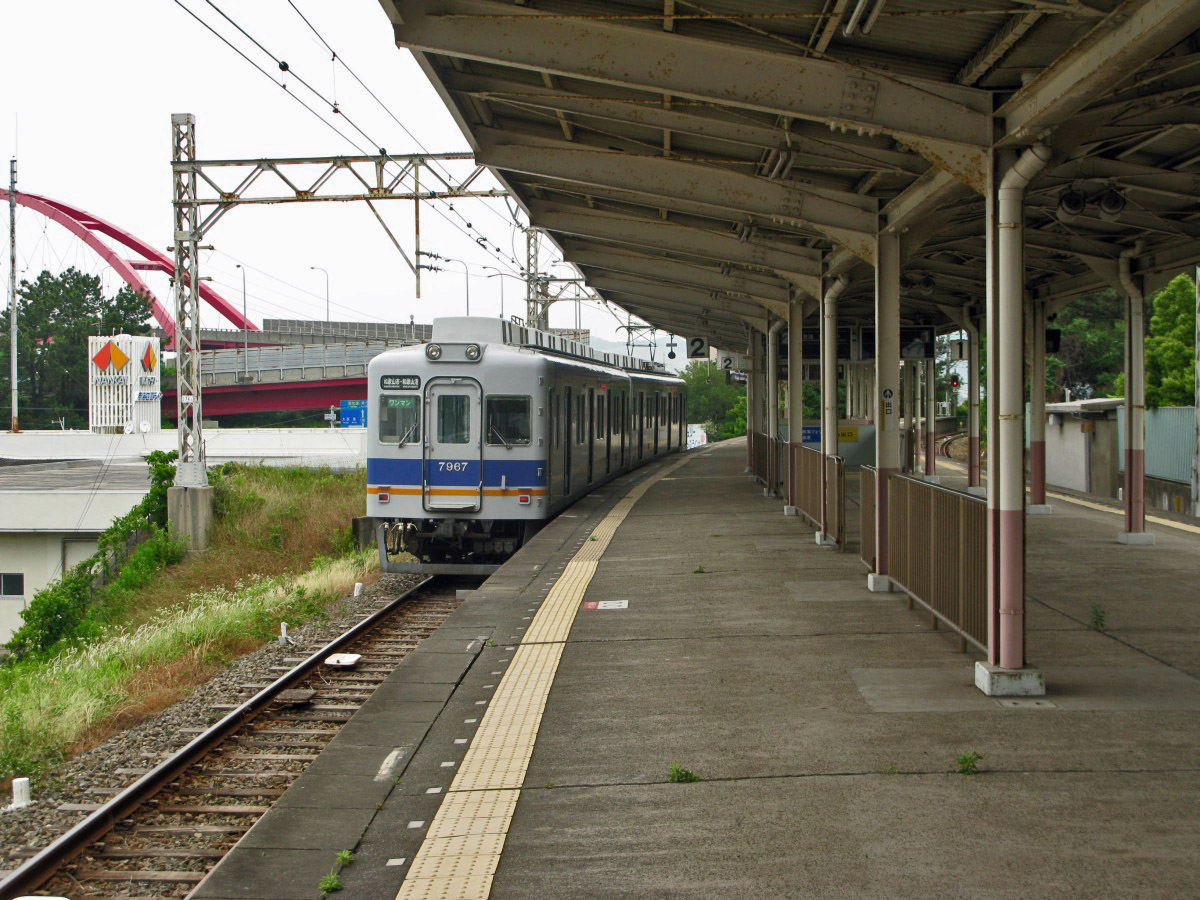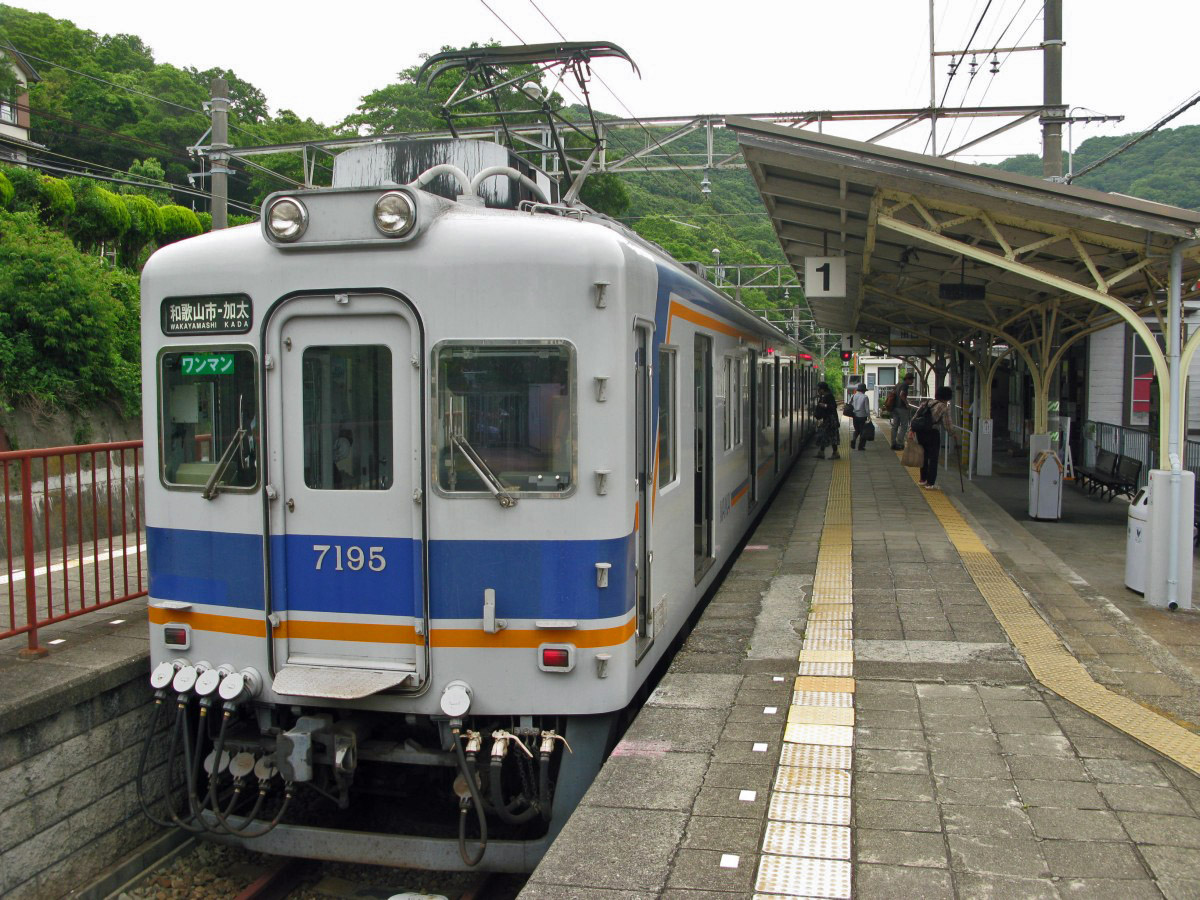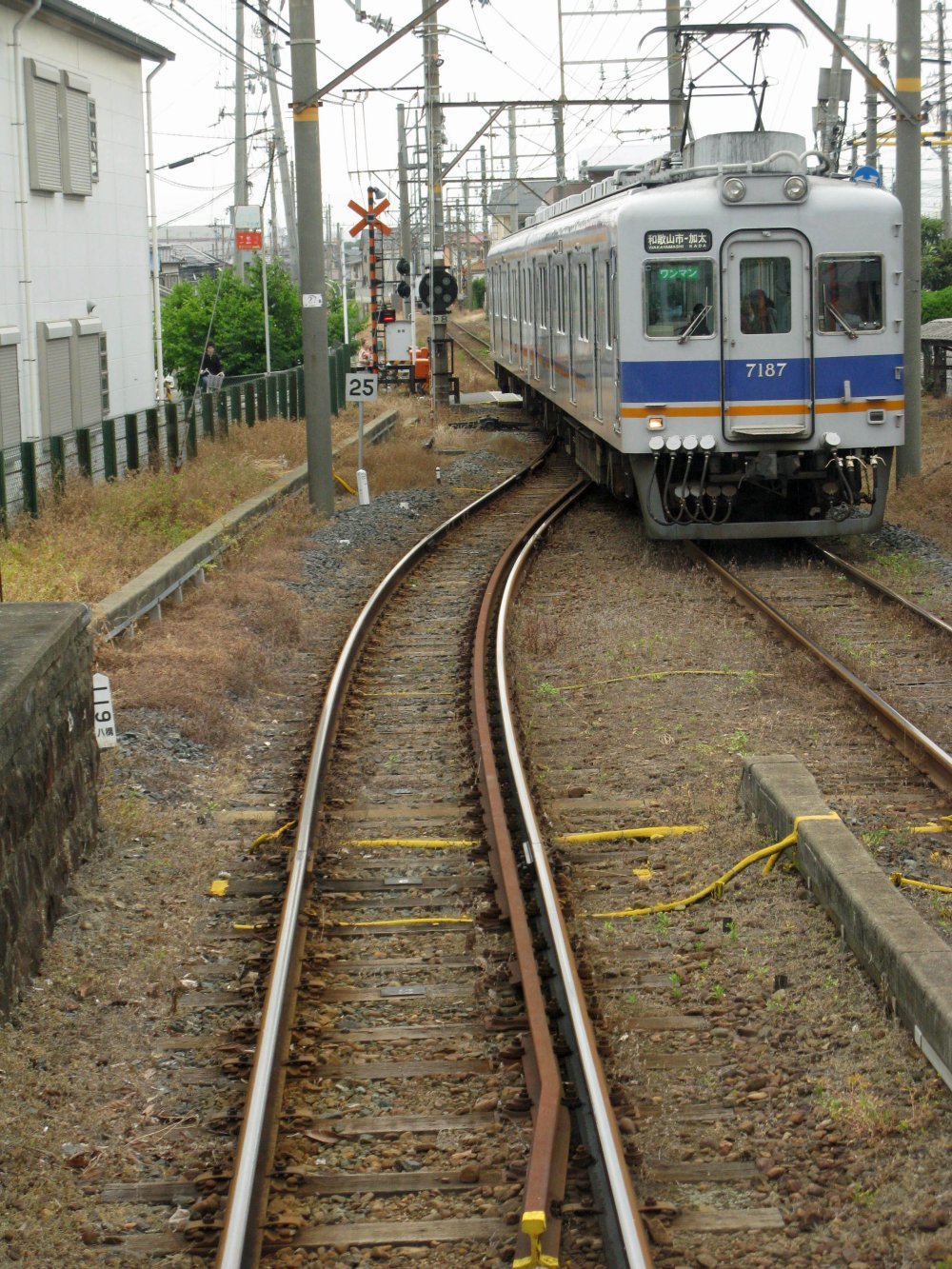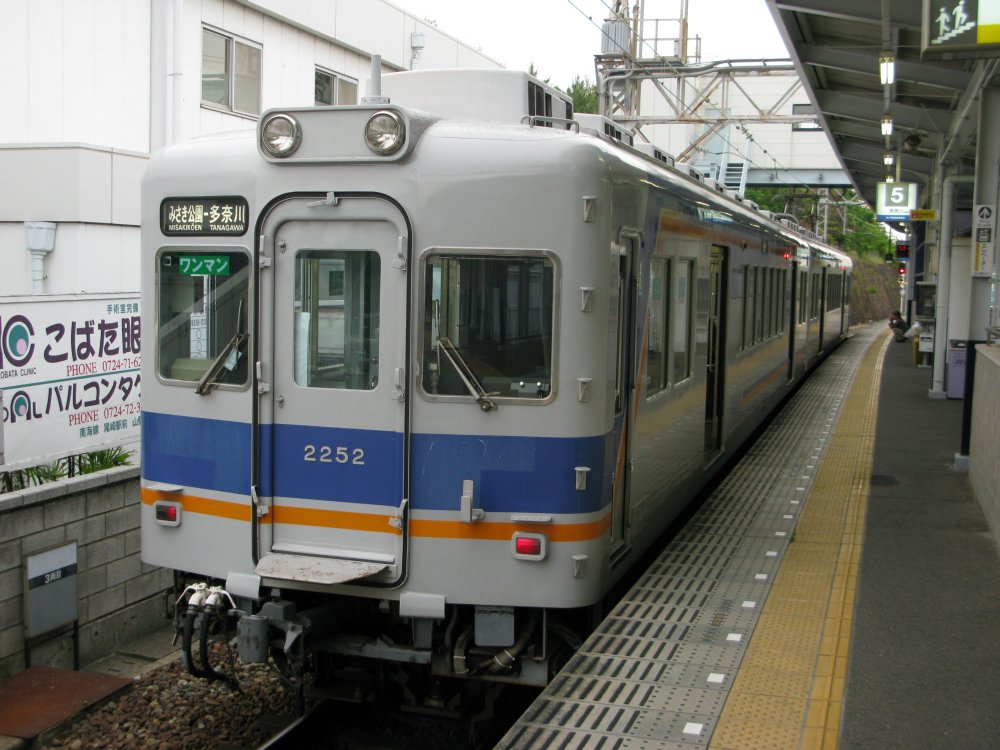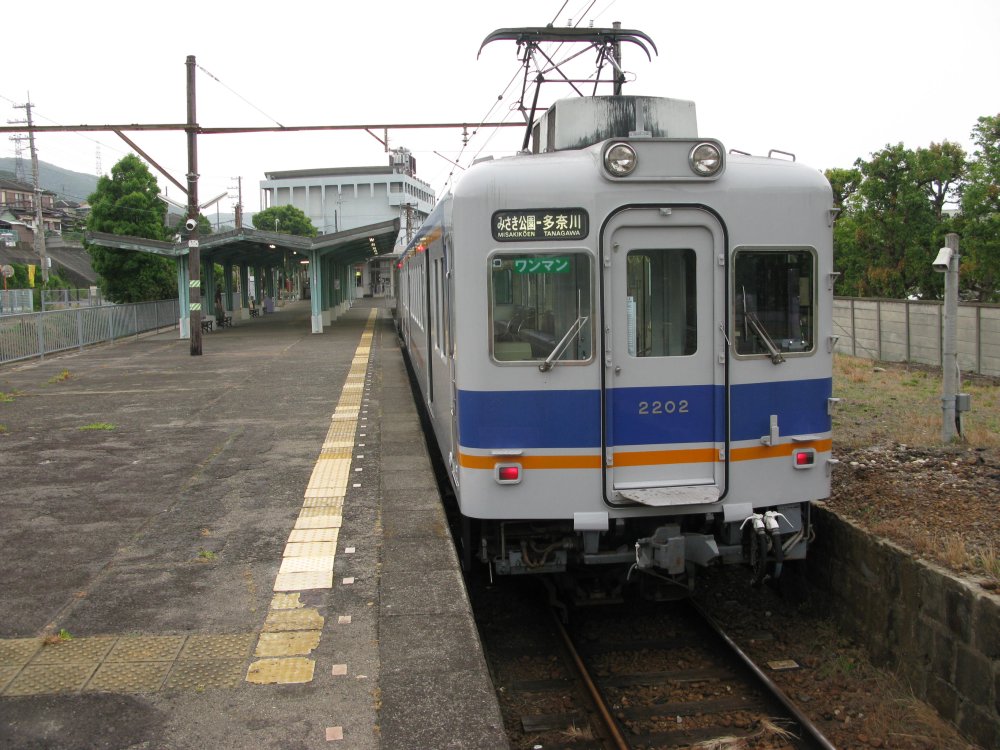 Nankai serves also the Kansai Airport with a branch line from Izumisano. The Rapi:t Airport Service uses trains that look a bit different. Sorry, no better picture!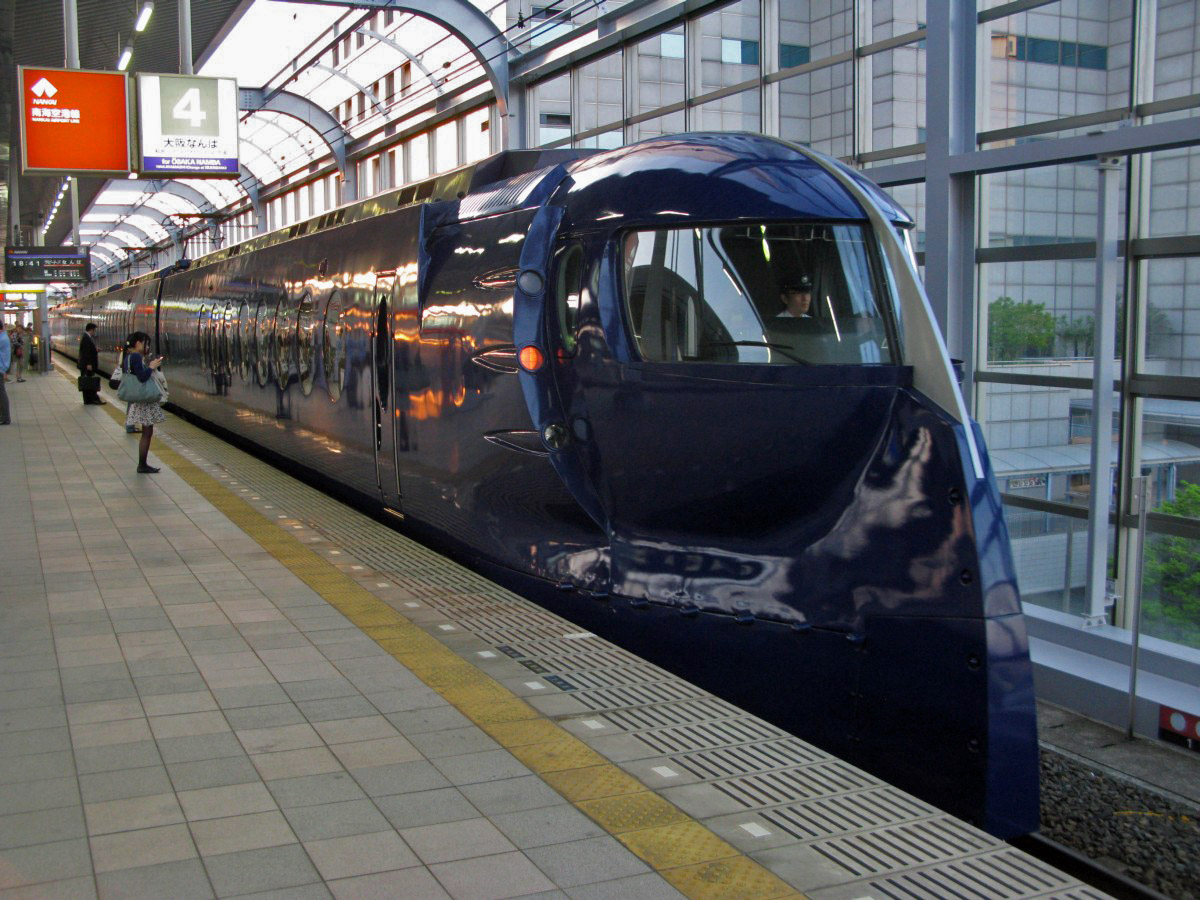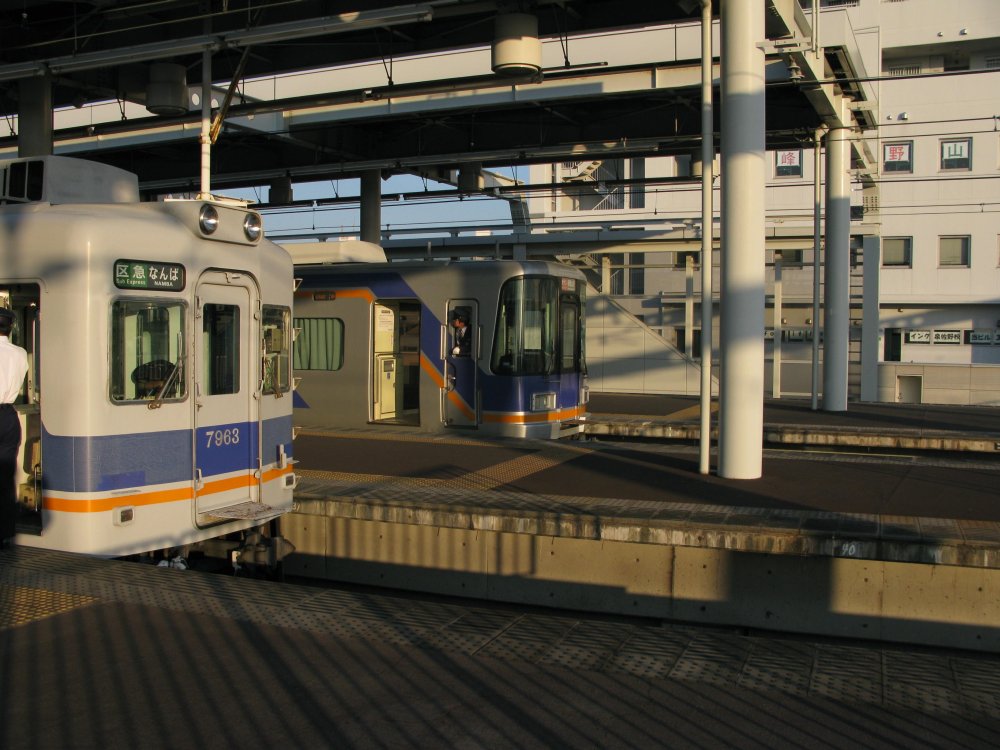 I also took the other main line, the Koya line, from Osaka to Hashimoto.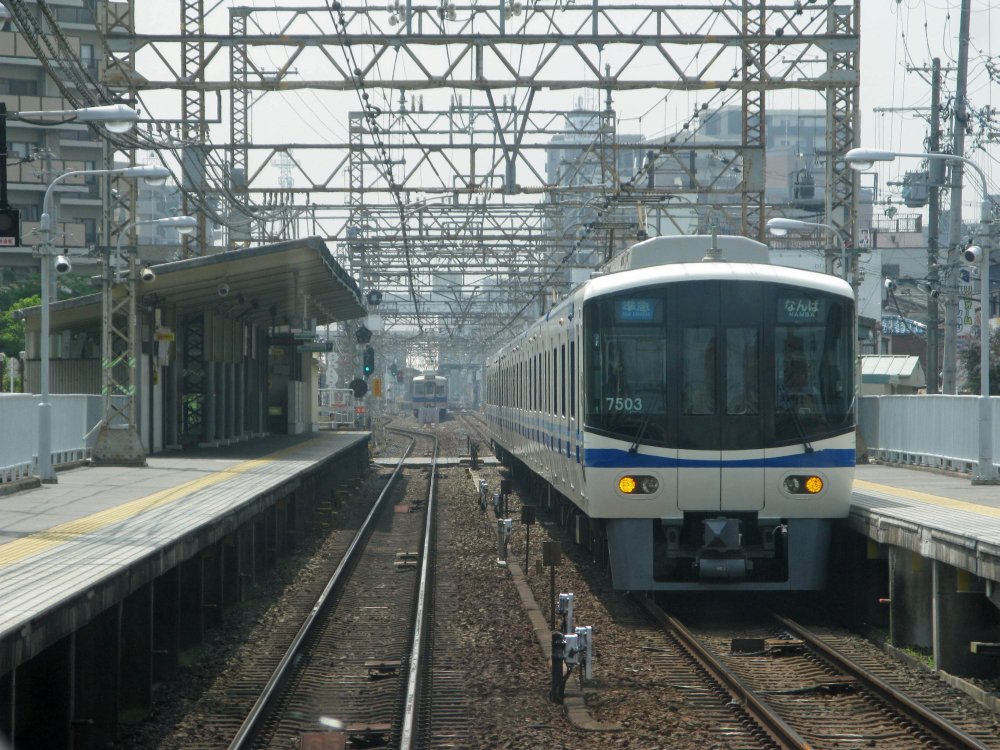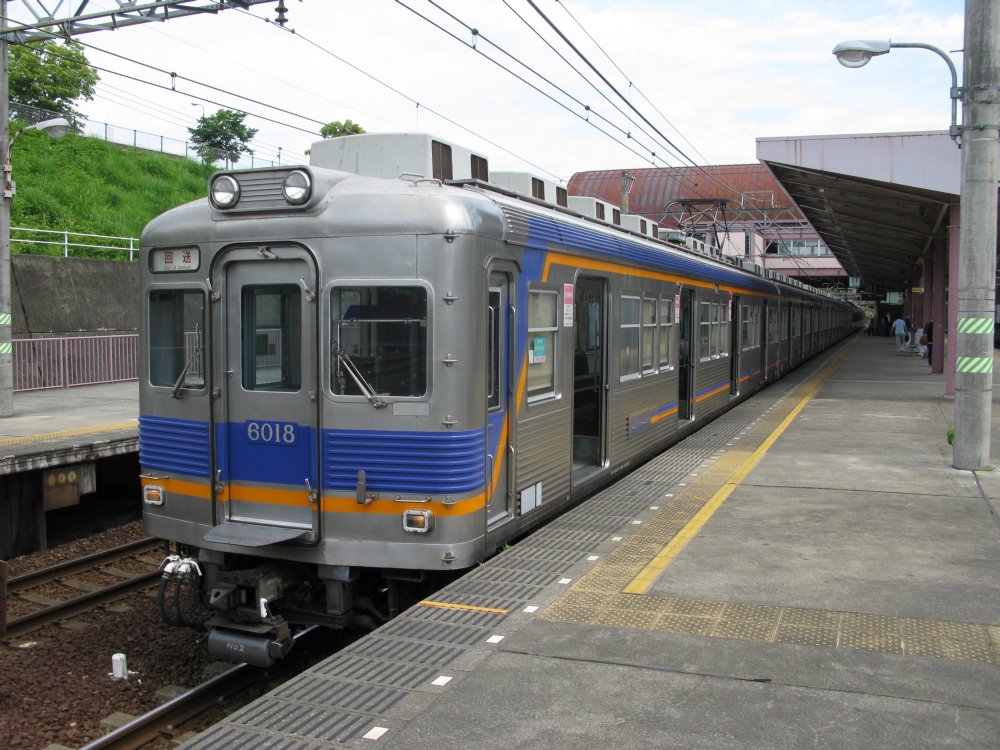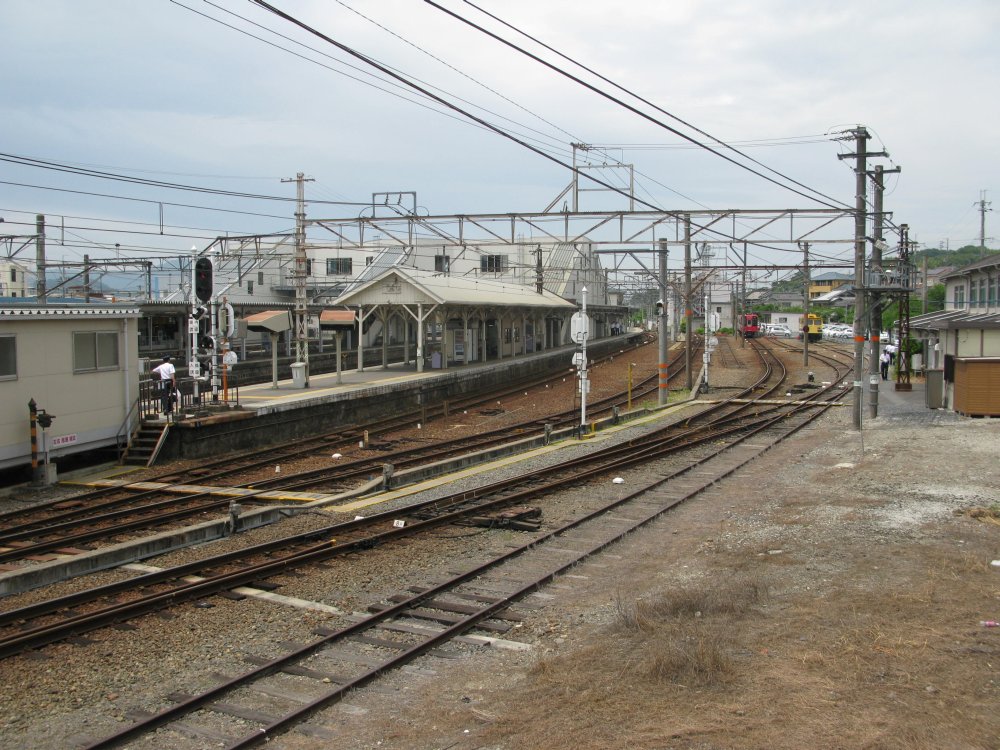 Hashimoto station is shared between Nankai and JR Wakayama line. The two pictures below are from the JR line.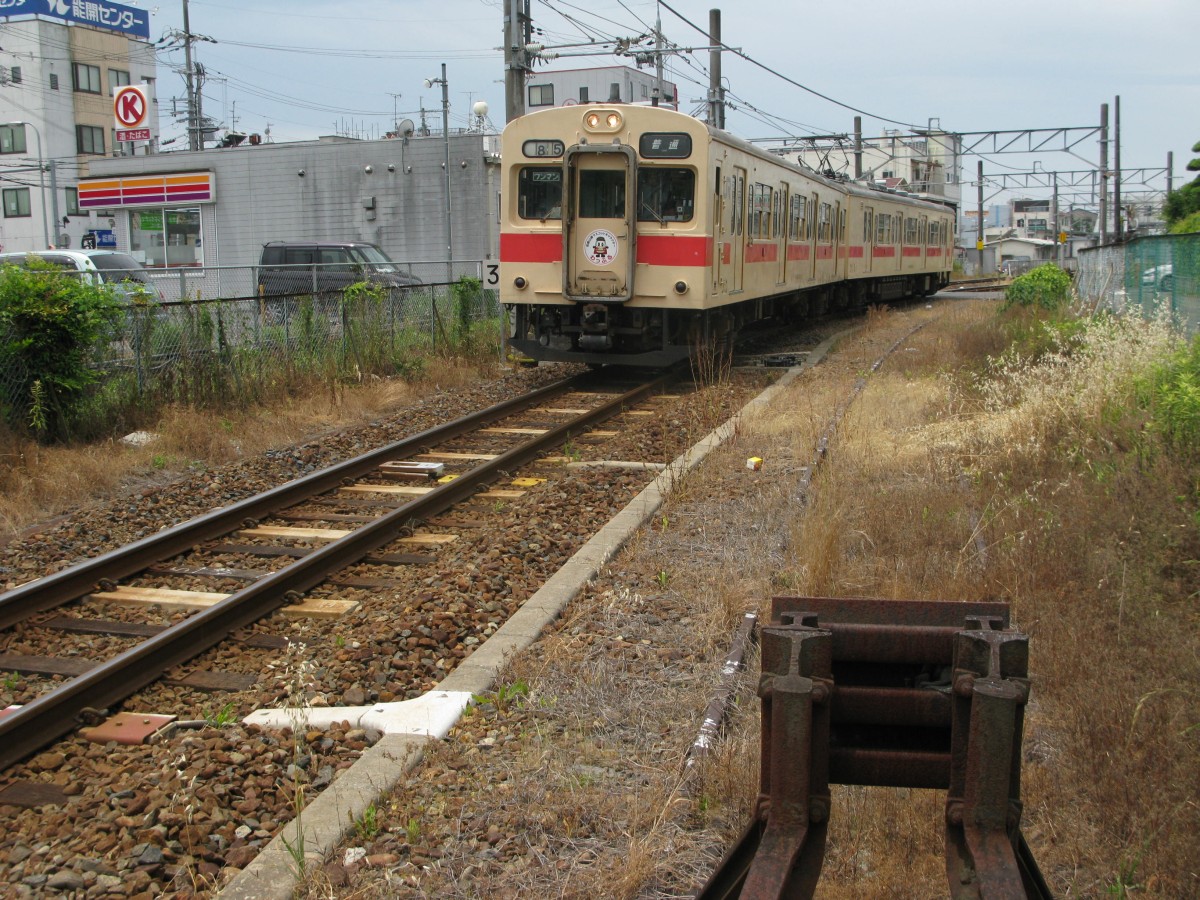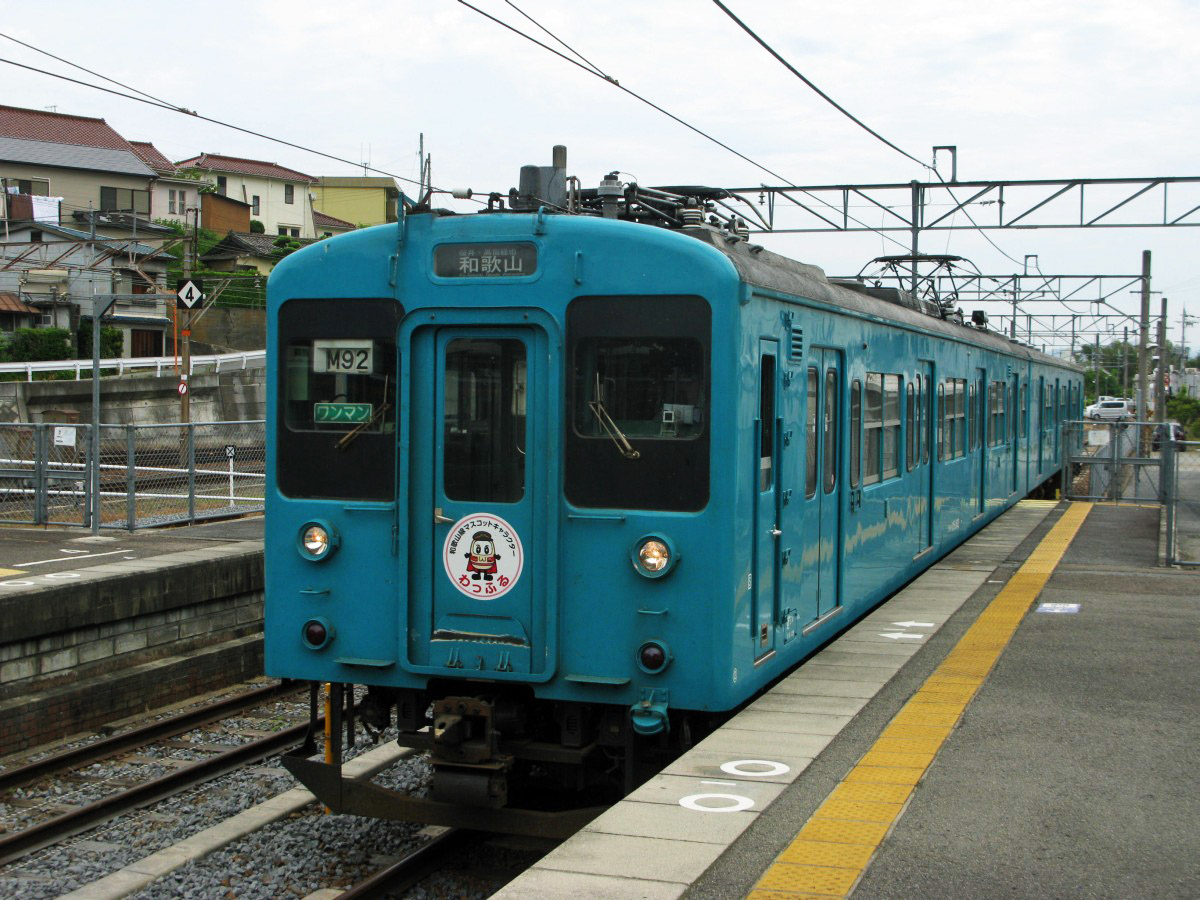 ---
1. Nagoya 2. Fuji & Tokyo 3. Tateyama Kurobe Alpine Route 4. Toyama - Takayama - Tsuyama 5. Tsuyama - Hiroshima 6. Around Kitakyushu 7. Fukuoka 8. SL Hitoyoshi & Hisatsu line 9. Nagasaki 10. Okayama and NE Shikoku 11. Hyogo 12. Osaka 13. Cat Line

14. Nankai

15. The end

© Göran Bæckström 2014